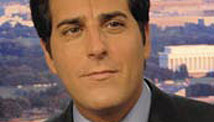 STORY HIGHLIGHTS
Marco Vicenzino: Hosni Mubarak's besieged government a threat to region's stability
Vicenzino says Mubarak should renounce 2011 candidacy, lay road map for transition
Population tired of martial law and poverty and want better life, he says
Writer: Mohamed ElBaradei not ideal leader, but moderating force, credible for transition
Editor's note: Marco Vicenzino writes about geopolitical risk analysis for global media outlets and is director of the Global Strategy Project, a geopolitical research and analysis organization based in Washington.
(CNN) -- With public pressure mounting against the government of President Hosni Mubarak, the future of Egypt, the broader Middle East and international stability hang in the balance.
Mubarak's best option is to offer Egypt a safe landing. He should lift the 30-year state of emergency, renounce his candidacy in Egypt's September 2011 presidential election and allow civil society to prepare for a free and fair election under full international supervision.
The promise of a clear road map for transition will defuse tensions and ensure stability in Egypt and beyond. Exiting politics pragmatically will also guarantee the safety of Mubarak, who is 82, and that of his inner circle.
Change in the region is inevitable. The question remains: What shape and course will it take in each state? The status quo is clearly unsustainable in the long term. Most people simply have had enough of authoritarian rule and are tired of its constraints.
Social websites, such as Twitter and Facebook, did not cause the current upsurge but serve as critical enablers; the instability is clearly rooted in the lack of political opening, insufficient economic opportunity and years of corruption.
Although Tunisia served as catalyst sparking wider regional activism, the kettle of discontent was simmering in Egypt and beyond long before Tunisia's uprising.

Protester shot during Egypt clashes

Egypt's 'Friday of wrath'

Suez crowds confront riot police

Tear gas in the air in Alexandria
In relative terms, Egypt is more open than other societies in the region: In 2008, Egypt was rated top reformer in the World Bank's annual Doing Business Report, which ranks ease of doing business by country. It praised the country for a series of actions aimed at making it easier to start a business, get credit and construction permits. However, benefits from all this have not adequately trickled down the social ladder.
After 30 years of martial law, most feel entitled to a better life. The state of fear is dissolving. Although the religiously inspired violence of the 1990s surfaces occasionally, it no longer serves as a credible pretext for denying civil liberties. The fatal beating of a young blogger by police officers in June further enraged public opinion.
The Middle East's landscapes are not only dominated by minarets. White satellite dishes bring global exposure to millions, particularly the young who constitute the region's overwhelming majority.
Complimenting Tunisians in his State of the Union address, President Obama avoided any reference to developments in Egypt. As it juggles for words, the Obama administration is trying to strike a balance between popular aspirations for democracy and American interests in a stable Egypt, a leading recipient of U.S. aid.
The Iranian revolution and its fallout continue to haunt U.S. foreign policy. The fear of another close regional ally falling to fundamentalism lurks in the American mind-set. Losing Egypt would have devastating consequences for stability in an already volatile region. After all, Egypt remains the largest and most populous Arab state with about 80 million people. Furthermore, it borders the explosive Gaza and Israel, the largest recipient of U.S. aid.
No political party is responsible for the current public activism. It is largely ordinary people on the front lines seeking reform. They must not be undermined, and any movement for change must guard against the calculated factions with drastically different agendas wishing to exploit current instability.
Egypt's largest political opposition, the Muslim Brotherhood, has remained largely silent, but it has now called for participation in demonstrations. Even so, keeping a low profile and allowing protests to take their course may best serve the Muslim Brotherhood's interests at present.
A more public role would trigger a fiercer government crackdown under the pretext of confronting extremism. Even if reform takes place, Egypt's military and security services will inevitably shape any final outcome to current instability.
The hopes of many are hinging on Nobel Peace Prize winner Mohamed ElBaradei. However, after years living abroad, his ability to lead is questionable. He remains largely disconnected from Egypt's streets and daily realities of its population, more than a third of which live in poverty.
ElBaradei reportedly under house arrest as Egypt sends army into the streets
However, this apparent liability can be an asset. ElBaradei's international profile can calm international concerns and ensure continuity with global institutions critical to economic survival. Not being tied to any political party can help make ElBaradei credible as an important transitional figure. After all, most Egyptians have no party affiliation.
As a moderating force above the political fray, ElBaradei can guide a broad-based coalition of national unity into a democratic age. He will never be a leader ordinary Egyptians can identify with, but can be representative of their aspirations for a more a transparent future in which citizens become greater stakeholders and leaders more accountable.
The opinions expressed in this commentary are solely those of Marco Vicenzino.
FOLLOW THIS TOPIC