Story highlights
"Scoping exercise" under way to assess U.S. military capability in region, officials say
They may begin building a case for the International Criminal Court, a source says
UNICEF cites "deaths and injuries of hundreds of children"
Sen. John McCain says the United States should consider arming the Syrian opposition
As violence raged in Syria, U.S. officials made clear Tuesday that the United States has lost patience with President Bashar al-Assad.
"Your days are numbered," U.S. Ambassador to the United Nations Susan Rice said in comments directed at the Syrian leader. "It is time and past time for you to transfer power responsibly and peacefully."
Her remarks came as two senior administration officials told CNN that, while the U.S. focus remains on exerting diplomatic and economic pressure on Damascus, the Pentagon and U.S. Central Command have begun a preliminary internal review of U.S. military capabilities in order to prepare options in the event that President Obama calls for them.
Still, one of the officials said, "This remains a campaign to apply economic and diplomatic pressure." Neither official was willing to be identified because neither is authorized to talk to the news media.
Against the backdrop of talk about possible plans for military intervention, the bloodshed continued unabated in Syria.
In Homs, an opposition activist CNN will identify only as "Danny" for his safety, said government soldiers had been going house to house by breaking through walls rather than entering the street, where they might be targeted by members of the Free Syrian Army, comprising soldiers who have defected from pro-government forces. "They've been bombarding us from 5 a.m., like yesterday, with rockets," Danny said.
Soldiers had been shooting mortars and rockets into the neighborhood, he said. Among the targets on Tuesday was a Red Cross ambulance, he said. The soldiers have taken up residence in the lone hospital in the southwest Homs neighborhood of Baba Amr, he said. "They hit the operation room while doctors are doing operations; they kicked the doctors out of the hospital and all of the nurses out of the hospital and left all of the people in there."
Civilian casualties who seek treatment there won't find it, he said. "You're taken by security forces and tortured to death or they let you bleed to death," he said. Instead, casualties are seeking treatment at makeshift hospitals set up in private buildings, he said.
Such accounts appear to have had an impact thousands of miles westward, in Washington. There, U.S. Sen. John McCain, a leading Republican and ranking member of the Senate Armed Services Committee, said Tuesday that the United States "should start considering all options, including arming the opposition. The bloodletting has got to stop."
Why no Libya-type intervention in Syria?
White House press secretary Jay Carney said the United States has no immediate plans to arm the opposition.
"We are not considering that step right now," he told reporters. "We are exploring the possibility of providing humanitarian aid to Syrians. And we are working with our partners, again, to ratchet up the pressure, ratchet up the isolation on Assad and his regime."
GPS: Al-Assad hangs on by being ruthless
Carney added that U.S. officials were "seeing a lot of indications of a lack of control over the country by the regime, of interest by senior officials within the military and the government in separating themselves from the regime."
But State Department spokeswoman Victoria Nuland did not rule out the possibility of arming the opposition. "We never take anything off the table," she told reporters.
"However, as the president himself made absolutely clear and as the secretary has continued to say, we don't think more arms into Syria is the answer. We think the answer is to get to a national democratic dialogue, for the violence to stop, for the regime's tanks to come out of the cities, and then for monitors to be able to go back in."
The discussion came a group of Arab nations announced they are calling home their ambassadors. Among them was Bahrain, which last year had its own robust crackdown on dissidents.
The Gulf Cooperation Council said it made the decision "with deep sorrow and anger" at the increased pace of killings in Syria "that did not spare a child, old man, or woman – heinous acts that can be described as a collective massacre against the defenseless Syrian people without any mercy or pity, and without considering any rights or feelings of humanity or morality."
The United Nations' Children's Fund said there have been "deaths and injuries of hundreds of children."
"There are reports of children being arbitrarily arrested, tortured and sexually abused while in detention," the organization said in a statement.
On the ground in Syria: "For God's sakes, this is too much"
The six Gulf Cooperation Council nations – the United Arab Emirates, Bahrain, Saudi Arabia, Oman, Qatar and Kuwait – also expelled Syria's ambassadors, saying "their presence became useless after the Syrian regime has rejected all attempts, and thwarted all Arab sincere efforts to resolve this crisis and stop the bloodshed of the Syrian people."
Spain, France and Italy called home their ambassadors as well. Britain did so on Monday, the same day the United States closed its embassy in Damascus, saying the Syrian government was refusing to address its security concerns.
The Gulf Cooperation Council also called on Arab League nations to "take decisive action against this dangerous escalation against the Syrian people" at a meeting next week.
The council may pursue another step. Use of the term "collective massacre" in the statement indicates the members are ready to begin building a case against the Syrian regime for consideration by the International Criminal Court, a council diplomatic source told CNN.
By calling for "decisive action," the council is pressuring members of the Arab League, such as Sudan, Algeria and Iraq, to withdraw their support for the al-Assad regime and facilitate more aggressive decisions, the source said.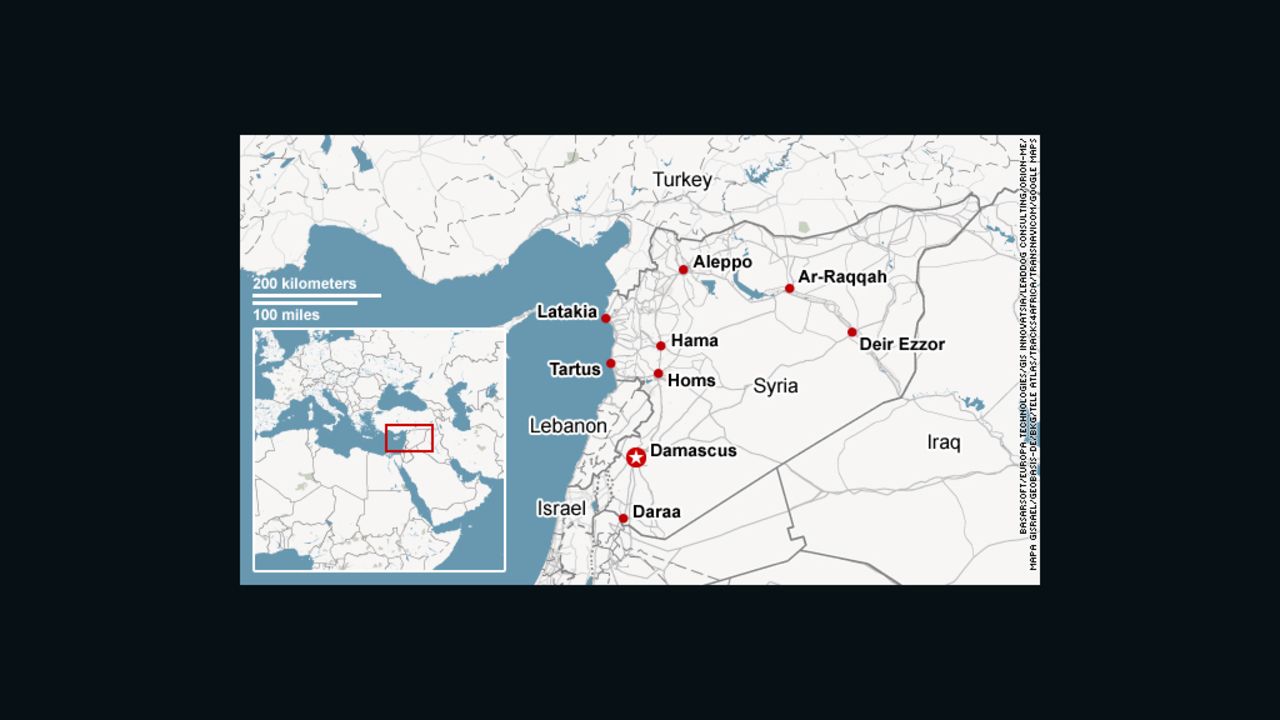 Syria's terrible pain, told in photos
Meanwhile, Syria tried to project an image of support for the regime.
Throngs of supporters shown on state TV cheered the arrival of Russian Foreign Minister Sergey Lavrov for a meeting with al-Assad in Damascus, three days after Russia and China vetoed a U.N. Security Council resolution that would have demanded al-Assad stop the violence against the opposition in his country.
"Every leader in every country should understand their responsibility. You understand yours," Lavrov told al-Assad, according to Russia's state-run Ria Novosti news agency. "It's in our interests that the Arab peoples live in peace and harmony."
In a statement reported by the state-run news agency SANA, Lavrov said al-Assad affirmed his commitment to the Arab League plan "of putting an end to violence regardless of its source. To this end, Syria affirms its interest in continuing work with the Arab League observer mission and increasing observer numbers to cover all points and verify any breaches or violations to the principle of not allowing violence regardless of source."
Asked about Lavrov's visit, White House press secretary Carney said, "Well, we're not sure what the goals of his visit are. But the point we're making is that Russia must realize that betting everything on Assad is a recipe for failure, not just for Russia's interests in Syria but for the stability of the region and for Syria's future."
But in an interview Monday with PBS's Charlie Rose, Russia's U.N. ambassador, Vitaly Churkin, said Moscow had been trying to work with Western countries, including the United States, to stop the killing in Syria.
Opinion: World must aid Syria's rebels
"Unfortunately, from the outset they decided that it was a regime-change opportunity, so from the outset they were announcing that Assad has lost his legitimacy," Churkin said.
The Arab League has suspended its observer mission because of the sharp increase in violence.
The Syrian government, which routinely blames the violence on "armed terrorist groups," reiterated Tuesday that such groups were behind the violence.
"Terrorist groups continued armed attacks in Homs, Idlib and Damascus countryside targeting civilians and military personnel, and shelled residential areas with mortar shells and vandalized public and private facilities, not sparing even mosques to which citizens turned for protection," SANA reported.
The Syrian Interior Ministry, in a statement on state TV, vowed that "the operation of pursuing the terrorist groups will continue" until security is restored in Homs. The mission includes "terminating anyone who carries a weapon and is terrorizing the citizens," the statement said, adding that "the opportunity is still there for members of these groups to surrender."
At least 35 people were killed Tuesday in Syria, including 19 in Homs, the city that has seen some of the worst violence in recent days; 10 in Damascus suburbs; two each in Idlib; Daraa and Aleppo, according to the opposition Local Coordination Committees of Syria. Among the dead were a father, mother and their three daughters, ages 24, 16 and 12, LCC said.
Separately, the Syrian Observatory for Human Rights, a London-based opposition group, said late Tuesday that new clashes had erupted between defectors and security forces at a checkpoint in the city of Daeel in Daraa province.
"The entire world should be ashamed of what's happening here," a Damascus-based opposition member told CNN.
"Children are hungry," and people are without power, said the activist, identified only as Zaidoun for his safety. "For God's sake, this is too much."
He added, "Everybody is just silent and looking at us being slaughtered every moment, for no reason – just for asking for our freedom."
Several countries issued new calls for Syria to halt the violence.
Turkish Prime Minister Recep Tayyip Erdogan had some of the sharpest words, calling on al-Assad "to return from this wrong path before taking the lives of more innocent civilians." In comments broadcast live on Turkish TV, Erdogan said he had a message for al-Assad "in a way he can understand: … What goes around comes around."
Erdogan also called events at the U.N. Security Council "a fiasco in terms of the civilized world."
Opposition activists and several of the 13 U.N. Security Council member nations that voted for the resolution have said Russia and China have blood on their hands for vetoing it as more members of the opposition are killed.
Lavrov described Western condemnation of the veto as "hysterical," according to Ria Novosti.
Both China and Russia said they oppose the violence and want the situation resolved through dialogue.
"We believe in continuing the efforts to reach a resolution for the Syrian crisis," Syrian state TV quoted Lavrov as saying. "Russia needs peace and an agreement has to be reached, away from any foreign interference."
While world leaders seek ways to mount pressure on the regime, the situation inside Syria "is beyond description," according to the opposition Syrian Revolution General Commission. The group reported 128 deaths Monday, mostly in Homs.
"Some of these martyrs were killed with shrapnel and the others were under the rubble, and their bodies couldn't be identified because they were in remains," the group said.
Mousa Azzawi of the Syrian Network for Human Rights, speaking to CNN in London, said, "The situation is very dire," and Monday was almost "like a bloodbath."
"We have pictures of children under the age of 14 with half of their faces blown away; with children under the age of 4 with all of their bodies with nail bombs. We have pictures of one child who was dying on the lap of his mother under the age of 1," Azzawi said.
U.N. officials estimate 6,000 people have died since protests began nearly a year ago. The Local Coordination Committees, a network of opposition activists that organizes and documents protests, said at least 7,339 people have been killed.
CNN cannot independently confirm opposition or government reports from Syria because the government has restricted journalists' access to the country.
CNN's Barbara Starr, Kamal Ghattas, Arwa Damon, Azadeh Ansari, Jennifer Deaton, Mitra Mobasherat, Elise Labott, Mick Krever, Richard Roth and Livia Borghese contributed to this report.