Story highlights
Thousands of Haitians crossed the border into the Dominican Republic after 2010 quake
They were looking for jobs, homes and new opportunities in Haiti's richer neighbor
But they didn't find a better life in the DR and are now voluntarily going back to Haiti
The returnees hope things will be different back home, but there are big challenges
Pedernales, Dominican Republic
CNN
—
"I walked for three days through the jungle to get here."
And what did Masselot Jean find when his hard trek from the poverty of Haiti to the relative riches of the Dominican Republic was over?
"I came to the Dominican Republic for a better life, but all I found was the same misery."
On a good day, he might get a dollar or two richer working on a farm from dawn to dusk. But mostly, Jean found no work. His Dominican dream had come to nothing.
This is a common story among the thousands of Haitians who poured across the border after the earthquake in January 2010. They came to Haiti's more prosperous neighbor for jobs, new homes and new lives. But none of this happened. And now, thousands want to go back to Haiti to continue with their old lives, which for many were better lives.
An Assisted Voluntary Return program run by the International Organization for Migration is giving these Haitians the chance to go home. So far, about 2,000 people have been returned to Haiti. But places are limited, and the program is overwhelmed with people.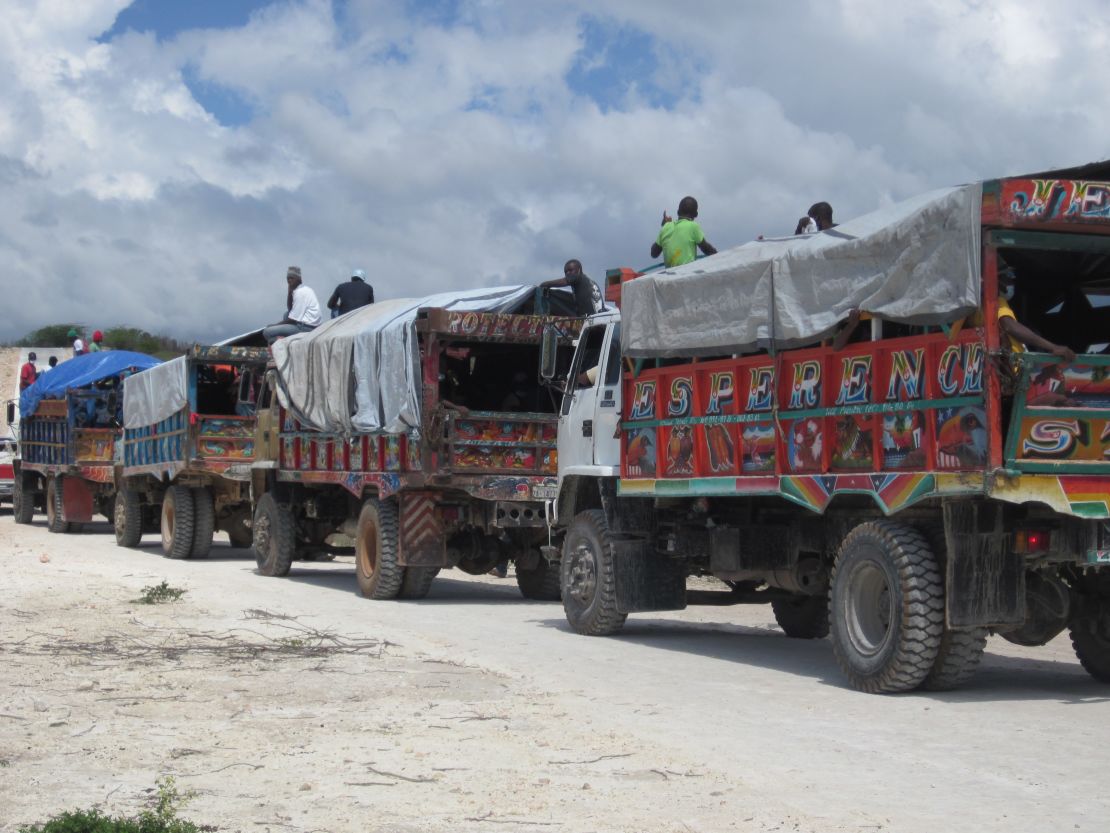 "In specific areas of the Dominican Republic, for every person that we're going to register for a return, there's at least two or three other people interested," says IOM's head of operations in the Dominican Republic, Jean-Philippe Antolin.
In the most recent convoy bound for Haiti, five truckloads set off from the Dominican border town of Pedernales. Jean was in one of them.
"I'm going back for a better life, but I don't know what I'll find."
Although IOM's program has been expanded to include other types of migrants, it was initially set up for people displaced by the earthquake who now want to go back to Haiti.
"They came to the Dominican Republic for something good – for work and for money," says Roberto Francois, a Haitian working for IOM who has listened to many of the returnees' stories, including that of Natacha Polissaint.
Her house crumbled in the earthquake. When she arrived in the Dominican Republic, she found a man who was willing to support her in return for a certain amount of intimacy. They became a couple of convenience.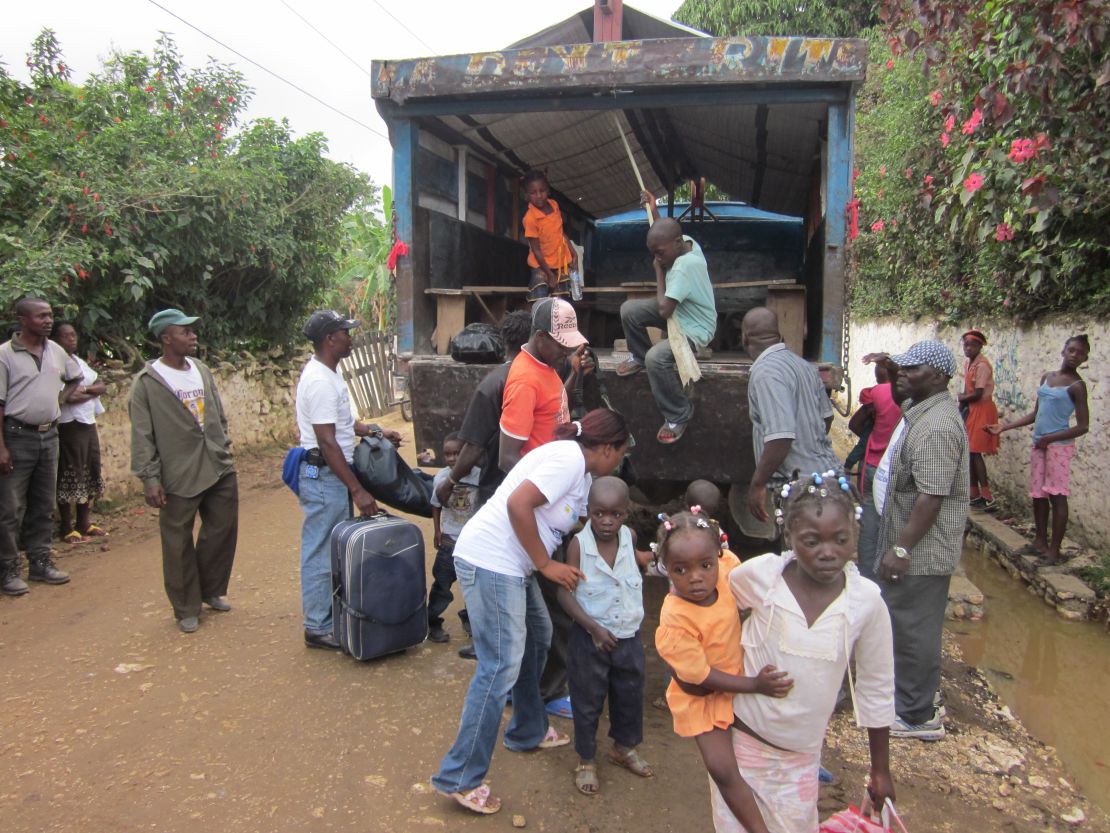 Polissaint said he got her pregnant and then disappeared. She was left in a strange land with a new baby and no money. Applying for IOM's program was the obvious choice, although she knows things will not be easy.
"I don't have a house," she says. "I'll stay with family when I arrive."
Polissaint's case illustrates one of the many challenges of resuming life in Haiti. The AVR program will take people home, but it cannot give people a home.
Sean Penn tells Piers Morgan about his work in Haiti
Instead of a new house, returnees get $50 in "pocket money" and a further $200 to set up a small business.
"A lot of people are selling clothing, shoes, unprepared food like rice and beans. … Some people are raising goats and chickens. I've seen some businesses of people who prepare alcohol and sell alcohol," says IOM's Zoë Stopak-Behr.
But whatever they decide to do, the opportunity to start again means more than just money. It is a chance at redemption.
Francois explains why. "It's something that's implanted in the immigrant: They leave their country for something good, and it's shameful to return home with empty pockets."
The difficult task of filling these pockets will now begin.