Story highlights
Israeli graphic designer Ronny Edry wanted to speak directly to Iranians
On Facebook, he posted messages of peace, hoping Iranians would see them
Edry says he's gotten thousands of messages from people in Iran
One message from Iran: "We are so similar. ... I am proud to have you as my friends"
It is not possible to dial an Iranian number from an Israeli telephone. It will simply not go through. That lack of communication stems from the government level, where there is no dialogue between the two countries aside from public speeches meant to carry weighty threats of war to each camp.
That is why it was so difficult for Ronny Edry, an Israeli graphic designer based in Tel Aviv, to get his message across to the people of Iran.
"My idea was simple, I was trying to reach the other side. There are all these talks about war, Iran is coming to bomb us and we bomb them back, we are sitting and waiting. I wanted to say the simple words that this war is crazy," said Edry.
Using his graphic design skills and his wife's help (she is also a graphic designer), he plastered memes over pictures of himself, his wife, his friends and his neighbors. He then posted them on the Facebook page of Pushpin Mehina, his small design school, with a resounding message:
IRANIANS
we will never bomb your country
We *Heart* You.
The response, said Edry, was overwhelming. "In a few hours, I had hundreds of shares and thousands of likes and it was like something was happening.
"I think it's really amazing that someone from Iran poked me and said 'Hello, I'm from Iran, I saw your "poster" on Facebook,' " Edry said.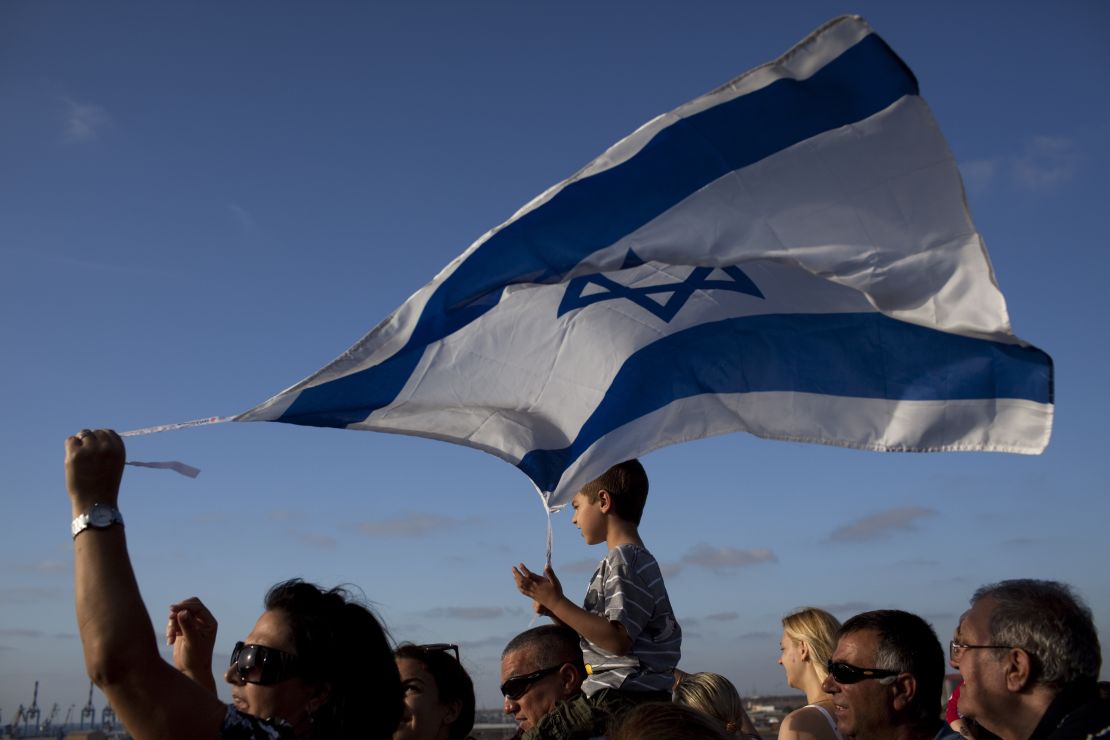 "I thought it was crazy because I never spoke to an Iranian in my life. I woke up my wife: 'There is someone on Facebook from Iran!' "
He posted his designs for anyone to take and plaster over their own photos. The photos and posts have been flooding the page.
Edry says he started the campaign to get past the harsh words and talk directly to Iranians to see whether there really was anything to fight about.
Iran's nuclear development program is causing alarm in Israel and its Western allies. Critics in the West say Iran is trying to develop a nuclear weapon while Iranian officials insist their nuclear program is for peaceful energy generation only.
Experts: Israel would face challenge in bombing Iran nuclear sites
Edry has received thousands of messages from people in Iran sending a statement to Israel, he say.
He shared one private message from Iran, without revealing the identity of the sender: "We love you too. Your word reaches out there, despite the censorship. And Iranian people, aside from the regime, have no hard feelings or animosity towards anybody, particularly Israelis."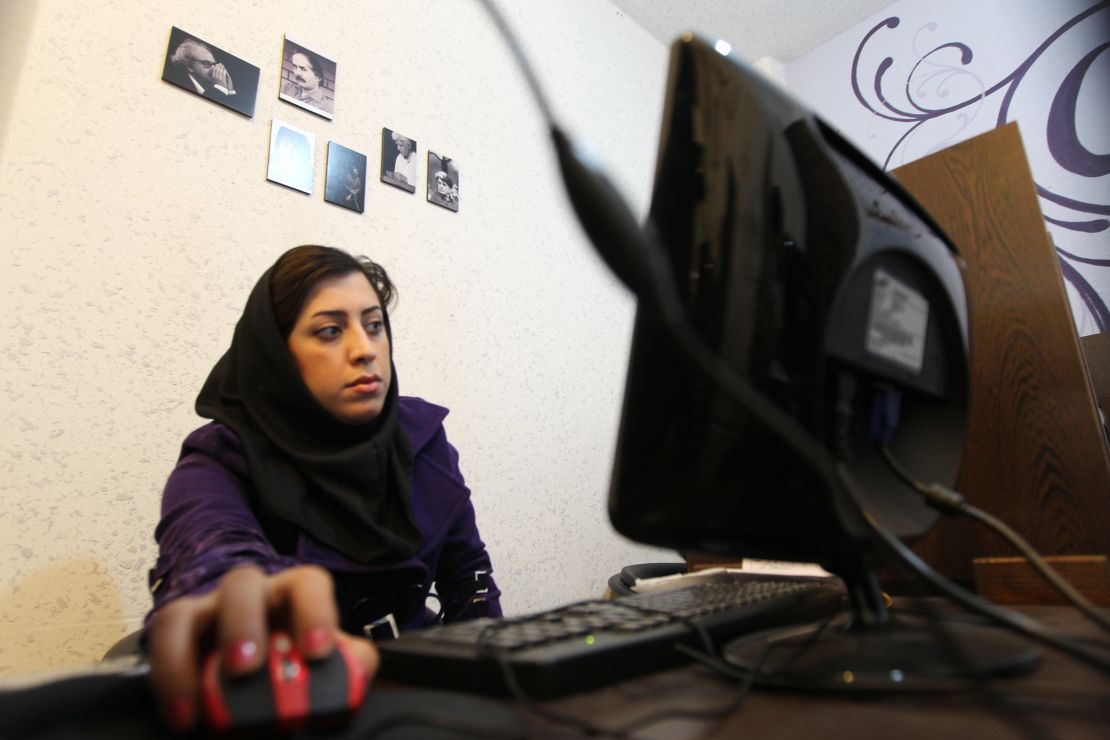 One post on the Pushpin Facebook page says: "We share a common history, have been sharing both our great and ancient cultures, languages and poetry together. … We are so similar, and politicians cannot cut a tie that has been tied thousands of years ago. I am proud to have you as my friends."
Not all the responses to the campaign were positive, however.
One meme says "Iranians We *Heart* You SO MUCH we are coming over."
The first meme was posted Wednesday, and Edry says he hopes the dialogue will not end merely with Iranians and Israelis. He noted the tension involves more than these two countries and he would like to include allies and neighboring countries in the conversation. "The idea is to put the message out there that we don't want this war."
"At the end of it, I will be the one doing this war. Bibi is not going to take the gun," he said, referring to Israeli Prime Minister Benyamin Netanhayu, "I will have to. Before I go into another war, maybe I check this one a bit better."
When asked whether this style of campaign could work with Israelis and Palestinians, Edry said that it was probably already past that point, but now Israel has the chance to capitalize on an opportunity to start fresh with another regional neighbor.
"We are [right next to] Palestinians, so communication was not a problem. This situation is different because [Israel is] now just starting to talk to Iran," he said. "And maybe just by talking we can end it."
In an Israel Public Opinion survey by Shibley Telhami and the Dahaf Institute conducted February 22-26 among a nationally representative sample of 500 Israelis (margin of error is +/- 4.3%), only 19% of Israelis expressed support for a pre-emptive attack on Iranian nuclear facilities without U.S. backing. And while 45% believe an Israeli strike would weaken the Iranian government, 44% believe it would actually strengthen it.
The United States has pushed for a nonmilitary solution, including tougher sanctions and diplomatic negotiations.
The growing tensions between the two countries have already impacted other countries as well: Israel blamed Iran for a Valentine's Day bombing in Thailand and for a bombing the next day in India that targeted Israeli diplomats.