Editor's Note: Ruben Navarrette Jr. is a CNN contributor and a nationally syndicated columnist with the Washington Post Writers Group. Follow him on Twitter: @rubennavarrette
Story highlights
Ruben Navarrette: Disney's newest princess, Sofia, may or may not be Hispanic
Navarrette: Executive producer said Sofia is Hispanic, but Disney said she's just a princess
He says a lot of Hispanics -- 52 million Americans -- don't like being played with
Navarrette: Disney wants to dip into the Hispanic market but botched it with this attempt
The breathtakingly incompetent way that Disney handled the introduction of what was thought to be the Magic Kingdom's first Hispanic princess has me wondering: What kind of Mickey Mouse operation is this?
Given that Hispanics spending power is worth $1.2 trillion, it's not surprising the media and entertainment behemoth wants a slice of it. But Disney's attempt has turned into a case study of how not to market a product to any group, let alone Hispanics.
Talk about magic. Apparently, Disney has the power to take Hispanics and "de-Hispanicize" them. You start off chocolate, or cafe con leche. Then, suddenly, abracadabra, you're vanilla!
News: Backlash for Disney's first Latina princess
The first casualty is Princess Sofia.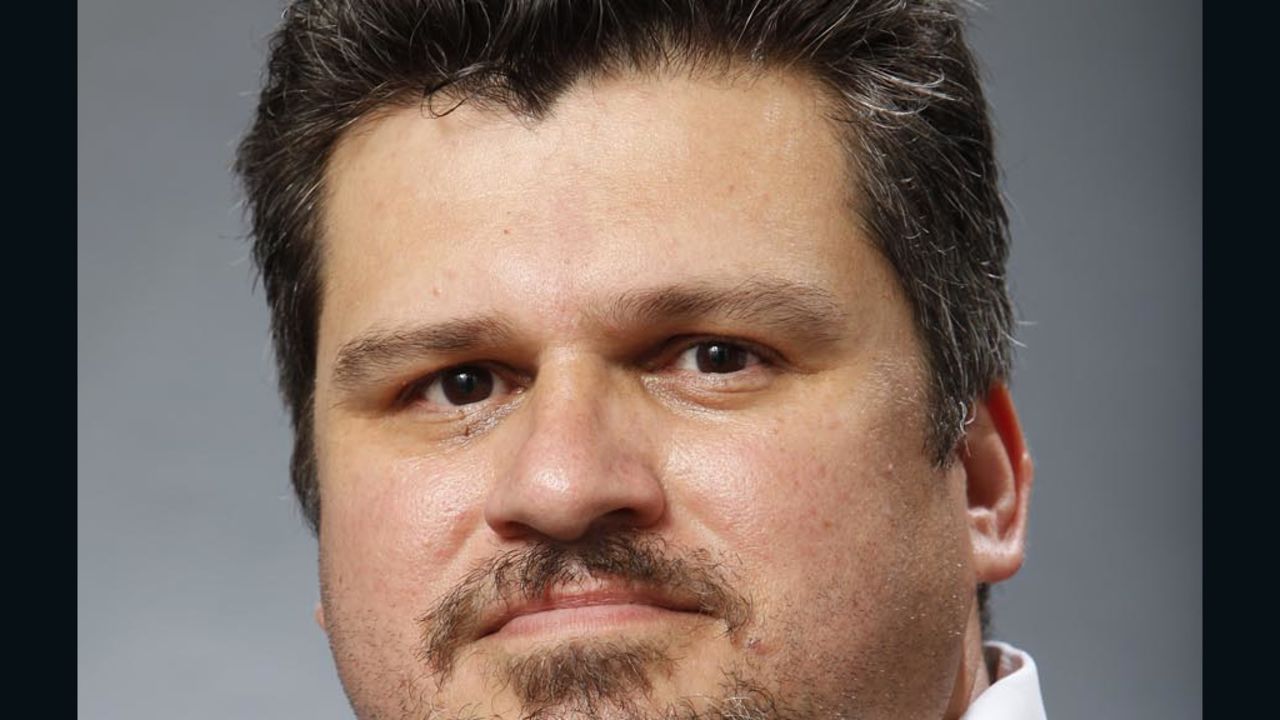 Meet Disney's newest princess, who is set to make her debut November 18 on the Disney Channel in the TV movie "Sofia the First: Once Upon a Princess." A TV series is scheduled to follow in 2013 on both the Disney Channel and Disney Junior.
Sofia is the latest addition to a very exclusive club that also happens to be one of the most lucrative franchises in the Magic Kingdom. You have the Old Guard: Snow White, Cinderella, Belle and Sleeping Beauty. Then you have the racial and ethnic wing: Mulan (Asian), Jasmine (Middle Eastern), Pocahontas (Native American) and Tiana (African-American).
Now here comes Sofia (?).
That's the problem. We're not sure what Sofia is.
According to Craig Gerber, co-executive producer and writer on the project, Sofia was born and raised in Enchancia, a "make-believe 'melting pot' kingdom."
Usually, a little ambiguity might not be such a bad thing. We're a multicultural country. So what if a cartoon figure has an ethnic background that is unknown or undefined? No harm done.
Except for one thing. As recently as seven days ago, Sofia was Hispanic. In fact, she was introduced – informally, haphazardly and clumsily – as Disney's first Hispanic princess by someone who ought to know: the executive producer of the TV movie, Jaime Mitchell. In discussing Sofia with Entertainment Weekly, she confirmed: "She is Latina." Mitchell also confirmed that Sofia was the first Hispanic princess to hold court in the Magic Kingdom.
The clues were there, but you had to hunt for them. Sofia's name is spelled the Spanish way – with an "f," not a "ph." Her mother has a dark complexion, and her name is "Miranda." And that character will have the voice of Latina actress Sara Ramirez of "Grey's Anatomy." (Sofia is being voiced by "Modern Family" star Ariel Winter.) And Gerber explained that, while Sofia is of "mixed heritage," her mother is described as having come from "an enchanted kingdom inspired by Spain (Galdiz)."
News: Disney producer 'misspoke': 'First Latina princess' isn't Latina
As the father of two little girls – ages 7 and 3 – this was good enough for me. The day the news broke, bracing for a Disney-style merchandizing juggernaut, I playfully posted on my wife's Facebook page a link to the story with the message: "We've finally arrived. Daddy, open wallet."
Then, ethnic pride gave way to ethnic squabbles. By being coy about Sofia's background, Disney created a vacuum. Into it, stepped three groups – all pushing their own agendas.
There were activists who saw the fact that the company was being vague about the princess as an insult. They asked: If she is Hispanic, what's wrong with that? Why not just admit it?
There were Latino bloggers eager to engage in that favorite parlor game: "I'm authentic, you're not." If Sofia was Hispanic, why was she light-skinned? What's wrong with dark skin?
Then there were those who, responding to the bloggers, pushed back against the idea that Hispanics had to look a certain way to be authentic. Don't we come in all colors?
It all gave me flashbacks to college – and a headache.
Meanwhile, Disney had a headache of its own. It had worked out this whole complicated salsa dance that was suddenly getting a lot more complicated. It wanted a Hispanic product that would appeal to Hispanics but would also, apparently, not turn off non-Hispanics. It wanted something that could be specific to one group and yet broad in its appeal, part of an ethnic niche and yet blended into the mainstream.
Good luck with that. It was easier turning Pinocchio into a real boy.
And now, because Mitchell had spoken out of school, and said publicly what I'm sure the Disney creative team had discussed privately – that, yes, of course, Sofia is Hispanic – the company was getting all the blame and none of the credit.
And so, this week, it announced that there had been a misunderstanding and that Sofia was, well, just Sofia.
Nancy Kanter, senior vice president of original programming and general manager of Disney Junior Worldwide, went to the Facebook page for "Sofia the First" and posted a statement that read: "Some of you may have seen the recent news stories on whether Sofia is or isn't a 'Latina princess.' What's important to know is that Sofia is a fairytale girl who lives in a fairytale world."
Gee, you're kidding. How did I miss that?
Sofia may be make-believe, but this public relations blunder is as real as it gets. Whereas my mother's generation, and my wife's had to put up with being ignored and overlooked by the worlds of media and entertainment, Disney has taught my girls that there is something worse – when being designated "Hispanic" is treated as a mistake that has to be corrected.
No fairytale ending here. The new Disney princess is not Hispanic and not historic. About this, a lot of Hispanics – 52 million Americans who don't like being played with – are going to be, well, not happy.
Daddy, close wallet.
The opinions expressed in this commentary are solely those of Ruben Navarrette Jr.