Story highlights
Rarely do mass shootings in America spawn major legislation
The shootings in Connecticut may shift public and political attitudes toward gun regulation
President Obama has tapped Vice President Biden to head an effort to revise gun policies
(CNN) —
Days after the shootings in Newtown, Connecticut, demands from the public and lawmakers for tougher gun control legislation were met by President Barack Obama's call for a re-examination of the country's gun laws.
Obama announced Wednesday that Vice President Joe Biden will lead an administration effort to develop recommendations no later than January for preventing another mass shooting.
But this isn't the first time the country has heard calls for action to put an end to gun violence. Most of the time, little happens legislatively. And of the action that has been taken to curb gun violence, much of the legislation enacted in the last three decades has been undone by court challenges – many of which were supported by Second Amendment advocates.
Now, with 20 children and seven adults shot to death by a man who then took his own life, some in Washington say, "This time is different."
Here is a list of some of the worst mass shootings in the past and the legislative action – or inaction – following each:
September 5, 1949 - Camden, New Jersey
Dead: 13
A World War II veteran, 28-year-old Howard Unruh shoots and kills 13 of his neighbors. Unruh was found insane and committed to a state mental institution rather than standing trial.
Legislative reaction: No legislative reaction could be found.
August 1, 1966 - Austin, Texas
Dead: 19, including the shooter
Wounded: at least 30
The University of Texas bell tower shooter, 25-year-old Charles Joseph Whitman, kills 16 people and wounds at least 30 from his perch above the university grounds. Whitman was heavily fortified with a variety of weapons when he started picking off his victims. He also shot and killed his mother and wife earlier in the day.
Legislative reaction: Rather than addressing gun violence, the discussions after the crime surrounded a brain tumor that Whitman was found to have. The governor of Texas at the time, John Connally – who had been wounded during the Kennedy assassination in Dallas in 1963 – asked for legislation requiring someone to be committed for life if they were found insane in murder and in kidnapping cases, Time Magazine reported following the shooting. Sen. Robert Kennedy, who was later assassinated in Los Angeles while campaigning for president, asked for the same legislation at the federal level.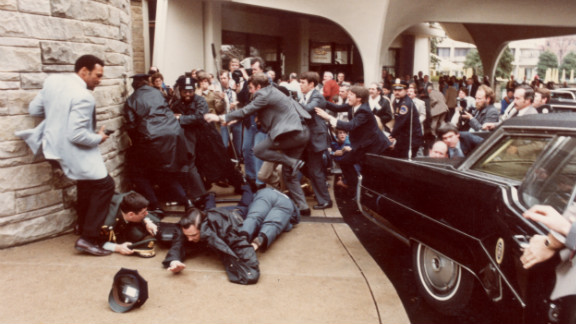 Getty Images
September 25, 1982 - Wilkes-Barre, Pennsylvania
Dead: 13
A 40-year-old prison guard shoots and kills 13 people, including five of his children. The gunman, George Banks, used a Colt AR-15 semi-automatic rifle when he went house to house, shooting his victims. Banks was sentenced to death by electrocution, but he received a stay of execution in 2004. He was declared incompetent in 2010.
Legislative reaction: No direct legislative reaction. However, the assassination attempt on President Ronald Reagan in 1981 prompted a reaction to gun violence. In 1982, the city of Chicago became the first major municipality to ban guns. Chicago's suburbs weren't far behind. But soon after, the National Rifle Association begins to try to pre-empt gun control legislation nationwide. The U.S. Supreme Court overturned the ban in 2010.
July 18, 1984 - San Ysidro, California
Dead: 22, including the shooter
Wounded: 20
James Oliver Huberty, 41, opens fire at a McDonald's in Southern California. By the time Huberty was shot and killed by a SWAT team sniper, he had killed or wounded 41 people. Huberty's victims ranged in age from 8 months to 74 years. Huberty used a long-barreled Uzi, a Winchester 12-gauge pump-action shotgun and a 9 mm handgun to target his victims.
Legislative reaction: No legislative reaction.
January 17, 1989 - Stockton, California
Dead: 6, including the shooter
Wounded: 30
On a sunny Tuesday morning, Patrick Purdy, 24, sets his station wagon on fire, then walks onto the playground at Cleveland Elementary School in Stockton, California, and opens fire with a Type 56 Assault Rifle (a Chinese copy of the AK-47), killing five children before taking his own life.
Legislative reaction: It took nearly five years, but the shooting led to the first major federal legislation on military-style assault weapons. The Federal Assault Weapons Ban was enacted in 1994 and expired in 2004. Also, in 1989, President George H.W. Bush signed an executive order banning the import of semi-automatic assault weapons.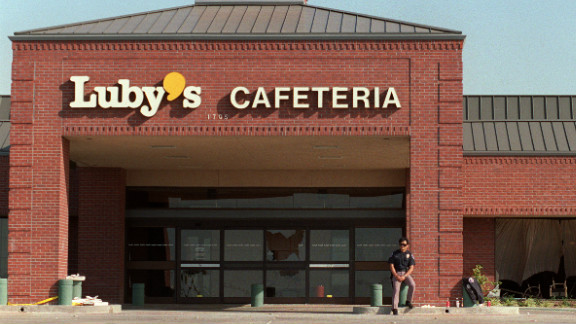 AFP/Getty Images
October 16, 1991 - Killeen, Texas
Dead: 24, including the shooter
George Hennard, 35, drives a pickup truck through the wall of a Luby's cafeteria in Killeen, Texas, fatally shoots 23 people and wounds more than 20 others before killing himself. According to eyewitness accounts, Hennard methodically chose his victims, most of whom were women, before he was wounded by police and shot himself.
Legislative reaction: No direct legislative reaction. However Reagan publicly pressured President George H. W. Bush, who had been his vice president, to get behind gun legislation that would impose a five-day waiting period on the purchase of a handgun. Known as the Brady Handgun Violence Prevention Act, the legislation also required local law enforcement to conduct background checks. Reagan's support came at the behest of his wife, former first lady Nancy Reagan. The bill was named for Reagan's press secretary, James Brady, who was left paralyzed and with brain damage as a result of the 1981 assassination attempt on the president. A 1997 Supreme Court case later determined the background checks in the Brady Bill to be unconstitutional.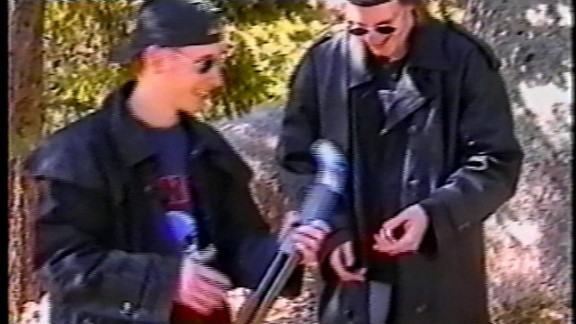 Getty Images
April 20, 1999 - Littleton, Colorado
Dead: 15, including the two shooters
Wounded: 23
High school seniors Eric Harris and Dylan Klebold use an Intratec TEC-DC-9, 9 mm semi-automatic handgun, two 12-gauge sawed-off shotguns and a Hi-Point 9-mm carbine rifle to kill 13 people and wound 23 others at Columbine High School before taking their own lives.
Legislative reaction: Legislation at both the state and federal levels was enacted following the Columbine massacre. At the federal level, the U.S. Senate passed a bill requiring background checks for firearms sold during gun shows. The bill passed by one vote, with then-Vice President Al Gore breaking the 50-50 tie in the Senate. At the state level, Colorado Gov. Bill Owens reauthorized the state's "InstaCheck" program that required background checks with firearm purchases. Another state bill, that would have allowed local officials to enforce a federal law that banned gun dealers from selling firearms to anyone under 20 years old, failed in the Colorado House.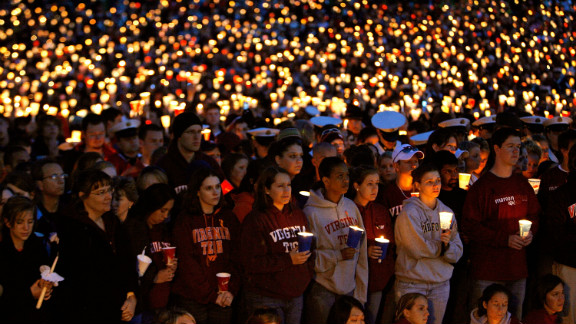 Getty Images
April 16, 2007 - Blacksburg, Virginia
Dead: 33, including the shooter
On the Virginia Tech campus in Blacksburg, Virginia, 23-year-old student Seung-Hui Cho goes on a shooting rampage, killing 32 people in two locations and wounding an undetermined number of others. Cho later killed himself. Cho had been declared mentally ill and "an imminent danger" to himself by a Virginia special justice, and the shooting sparked a discussion of gun control and mental illness.
Legislative reaction: President George W. Bush signed legislation in 2007 to enhance compliance with reporting requirements after the shooting to keep mentally ill people from accessing firearms.
When does a state disarm the mentally ill?
March 10, 2009 - Kinston, Alabama
Dead: 11, including the shooter
Michael McLendon, 28, sets out on a rampage through three Alabama towns, killing 10 people before turning his weapon on himself. It was the deadliest crime in Alabama state history. Police said they believed McLendon used at least 200 rounds to kill his victims, using an SKS rifle, an AR-15 made by Bushmaster, a 12-gauge shotgun and a .38-caliber handgun.
Legislative reaction: No legislative reaction could be found.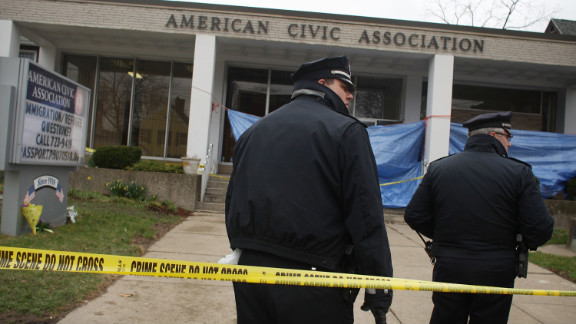 August 3, 2009 - Binghamton, New York
Dead: 14, including the shooter
Jiverly Antares Wong walks into an American Civic Association immigrant center, where he guns down 14 people and wounds four. Wong, a naturalized U.S. citizen originally from South Vietnam, used two types of semi-automatic pistols to take his victims' lives. Wong then turned the gun on himself.
Legislative reaction: No legislative reaction could be found.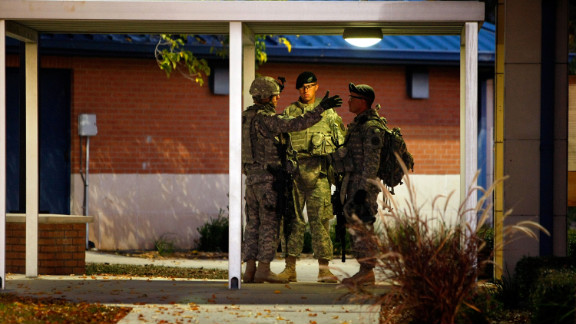 November 5, 2009 - Fort Hood, Texas
Dead: 13
Wounded: 32
Army Maj. Nidal Hasan, 39, allegedly opens fire at a military processing center at Fort Hood, killing 13 and wounding 32 others. Hasan was paralyzed from the waist down after police officers exchanged fire with him. Hasan allegedly used a FN 5.7 mm pistol, a semi-automatic gun and a revolver to target his victims. Hasan is a Muslim who had told his family he had been taunted after the terrorist attacks of September 11, 2001. Investigations tied to the Fort Hood shootings found he had been communicating via e-mail with Anwar al-Awlaki, the prominent and radical Yemeni-American cleric killed by a U.S. drone attack in 2011.
Legislative reaction: None directly to the Fort Hood shootings. Following the Fort Hood shooting, the Brady Campaign to Prevent Gun Violence released a statement highlighting legislation already in the works that some interpreted as making it illegal for commanding officers to inquire about their troops' personal weapons. Former Army Vice Chief of Staff Gen. Peter Chiarelli told Stars and Stripes he opposed the legislation on the grounds that it could make it difficult for commanding officers to communicate with troops who might be mentally unstable, particularly in the face of high military suicide rates. Legislators are looking to amend the language in 2013.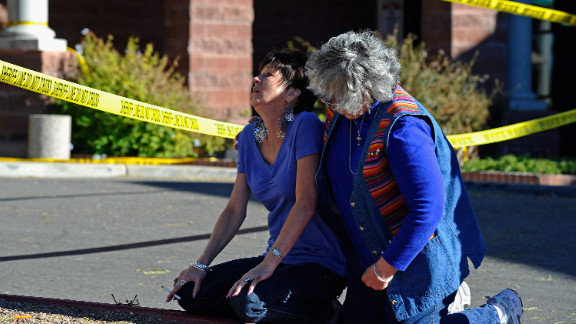 Getty Images
January 8, 2011 - Tucson, Arizona
Dead: 6
Jared Lee Loughner, 22, opens fire during a "Congress on your Corner" event held outside a supermarket in Tucson. Loughner was armed with a 9 mm Glock 19 semi-automatic pistol with a 33-round magazine. Loughner was wrestled to the ground after he tried to change to a second magazine, which didn't work. By the time Loughner was subdued, 20 people had been shot, including U.S. Rep. Gabrielle Giffords, who was shot in the head. Six of the victims died.
Legislative reaction: Lawmakers announced several bills that would limit high-capacity magazines like those used in the Tucson shooting, as well as bills that would close loopholes in gun legislation relating to suspected terrorists and require background checks at gun shows. None of the legislation was enacted.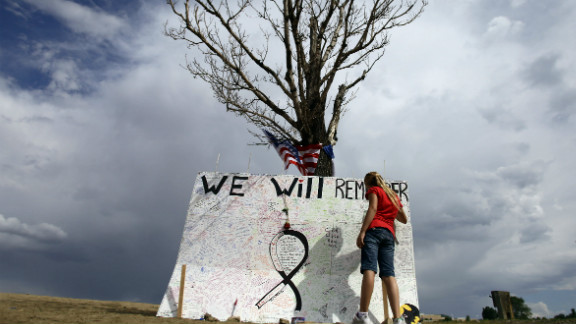 Getty Images
July 20, 2012 - Aurora, Colorado
Dead: 12
Wounded: 58
James Holmes, a 24-year-old former doctoral student dressed as the Batman character "The Joker," allegedly opens fire in a midnight showing of "The Dark Knight Rises," in Aurora, Colorado, killing 12 and wounding 58 others. Holmes used an AR-15 semi-automatic rifle, a 12-gauge shotgun and at least one of two .40-caliber handguns.
Legislative reaction: While the presidential campaigns of Obama and his challenger, former Massachusetts Gov. Mitt Romney, paused to pay tribute to the victims of the shooting and their families, the campaigns largely sidestepped the issue during the election. No legislation has been enacted.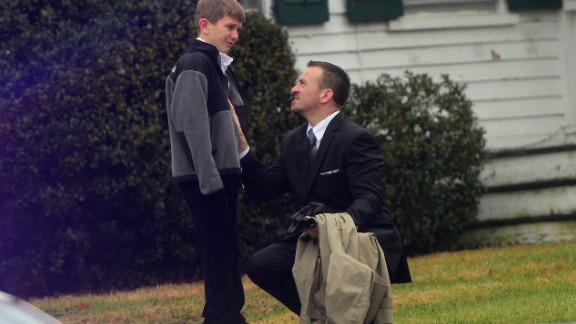 AFP/Getty Images
December 14, 2012 - Newtown, Connecticut
Dead: 28, including the shooter
Adam Lanza, a 20-year-old resident of Newtown, Connecticut, uses his mother's semi-automatic .223-caliber rifle to shoot and kill her in her home before heading to Sandy Hook Elementary School, where he guns down the school's principal, four other adults, and 20 children, all 6- and 7-year-olds. He was also found with at least two handguns.
Legislative reaction: Renewed calls for stricter gun legislation came about in the wake of the massacre. Obama vowed to support efforts by Sen. Dianne Feinstein, D-California, to reintroduce the assault weapons ban and asked Vice President Joe Biden to lead a group to examine U.S. gun policy – including limits on high-capacity magazines, background checks at gun shows and limits on military-style weapons. Sen. Frank Lautenberg, D-New Jersey, indicated that he would once again introduce legislation to ban high-capacity magazines.
International shootings
Internationally, however, several mass shootings have produced different legislative results.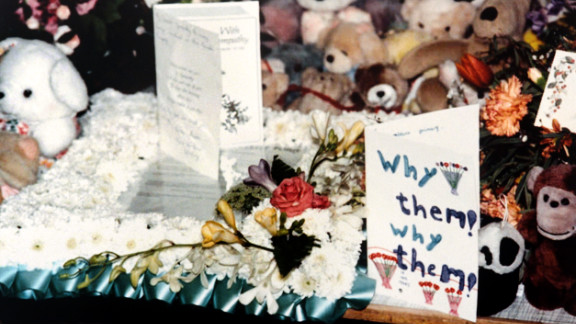 Getty Images
March 13, 1996 - Dunblane, Scotland
Dead: 18, including the shooter
Wounded: 15
Thomas Hamilton, 43, wielding a gun, enters a school in Dunblane, Scotland, and shoots and kills 16 students and one teacher. The shooter then killed himself.
Legislative response: After the shooting, an inquiry called the Cullen Report was commissioned. A year later, legislators enacted two laws that effectively made private gun ownership illegal in the United Kingdom.
April 28, 1996 - Port Arthur, Tasmania, Australia
Dead: 35
Martin Bryant uses a Colt AR-15 semi-automatic rifle to murder 35 people in Port Arthur, Tasmania. His attack is one of the deadliest in Australian history.
Legislative response: Conservative Prime Minister John Howard oversaw sweeping gun control reforms including all automatic and semi-automatic weapons. The Australian government also enacted a mandatory firearm buyback that led to the purchase and destruction of 650,000 firearms around the country.