Story highlights
NEW: Authorities find the rock and mud to be impossible to dig through
NEW: The thousands of buried bodies are now declared a mass grave
NEW: A national day of mourning will be held Sunday
NEW: Authorities are scrambling to help 4,000 survivors and evacuees
A double landslide that first buried an Afghanistan village and then hundreds of rescuers is a mass grave holding thousands of people after authorities found that digging for bodies in 50 meters of mud and rock was impossible, officials said Saturday.
The Friday tragedy was so devastating – even a wedding ceremony was waylaid in the slide – that Sunday will be a day of national mourning, the Afghan presidential palace said. A memorial ceremony was planned for late Saturday.
The first landslide swallowed 300 to 400 homes in the Argo district of Badakhshan province in northeastern Afghanistan where an estimated 2,700 people resided, authorities said.
In a rescue, almost 600 people from a nearby village volunteered to help dig people out, but a new landslide occurred and consumed many, if not all, of them, too, said Shah Waliullah Adeeb, the provincial governor of Badakhshan.
The governor's office said at least 2,000 people died in the slides.
As a triage, authorities are now focusing on about 4,000 survivors and evacuees. Response groups were rounding up food, water, medical support, counselors and emergency shelter for them, according to a spokesman for the U.N. Assistance Mission in Afghanistan.
Relief was made difficult by how the disaster site lies in a far-flung mountain valley, where homes are terraced on hillsides and uniformly made with stone-colored exteriors, officials said. One mountainside had its face sheared off, and beneath it was freshly tilled soil and rock.
U.N. agencies and partners were mobilizing resources for delivery Saturday and the coming days, the U.N. mission said.
The survivors, from about 700 families, were displaced by the landslides or evacuated from their villages as a precautionary measure against future slides, the U.N. said.
A commission has been formed to prepare a list of people who were buried underneath stones and mud, the governor said. The list so far contains 400 names of missing people.
Adeeb appealed to international organizations to help survivors and evacuees.
The landslide crashed down around noon Friday. The governor said a wedding ceremony was taking place at the time.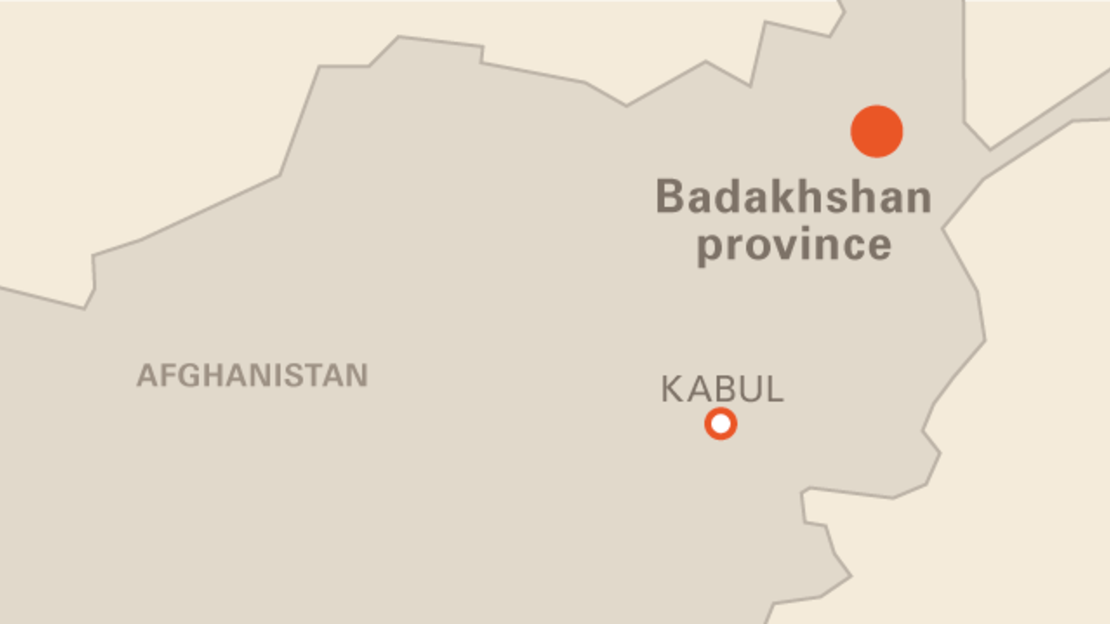 The area is far from a major city and is bordered by Tajikistan to the north and Pakistan to the south. Rocky terrain and mountains make it difficult to reach.
The United States is "ready to help our Afghan partners as they respond to this disaster," U.S. President Barack Obama said Friday.
"I want to say on behalf of the American people that our thoughts are with the people of Afghanistan, who have experienced an awful tragedy," Obama said during a wide-ranging news conference with German Chancellor Angela Merkel.
Badakhshan comprises a majority Tajik population and an Uzbek and Kyrgyz minority. It was the only province not controlled by the Taliban when it ruled Afghanistan.
13 killed in bombing; Taliban claims responsibility
CNN's Greg Botelho, Jason Hanna and Aliza Kassim contributed to this report.