Editor's Note: S.E. Cupp is co-host of "Crossfire," which airs at 6:30 p.m. ET weekdays on CNN. She is also the author of "Losing Our Religion: The Liberal Media's Attack on Christianity," co-author of "Why You're Wrong About the Right," a columnist at the New York Daily News and a political commentator for Glenn Beck's The Blaze. The opinions expressed in this commentary are solely those of the author.
Story highlights
S.E. Cupp: Study: Hurricanes with male names less deadly than those with female names
She says it's because female-named hurricanes don't get taking seriously. She can relate
Some tips for hurricanes: Wear serious glasses, wear pants, cross your arms to look bored
Cupp: The rest of us can help by taking female-named hurricanes more seriously next time
Hell hath no fury like a woman scorned. A woman hurricane, that is.
Um, what?
Well, according to a study in the totally-real "Proceedings of the National Academy of Sciences," by actual researchers at the University of Illinois and Arizona State University, hurricanes with female names have been far deadlier than hurricanes with male names … because people don't take the female-named hurricanes seriously.
I'm sure I speak for women – and women hurricanes – everywhere, when I say, I hear you sister. Story of my life.
This study has been summarily dismissed as not very sciencey. Critics say the research doesn't account for recent improvements in warning systems and that analyzing hurricane data starting from 1950, when all hurricanes had female names, skewed the results. In other words, they say, more hurricanes have female names, and since getting male names, they've gotten less deadly. You can do the math. (Unless you're a woman.)
But the researchers say they've accounted for all of this in their study. And even when subjects in another part of their research were given the names of hypothetical hurricanes, they thought the female-sounding one would be less dangerous and, therefore, less necessary to prepare for.
But that all sounds like the spin of a male hurricane to me. It doesn't surprise me at all that female-named hurricanes aren't taken seriously, and I'm here to stand in solidarity with my sisters. Even if they are rapidly rotating storm systems characterized by a low-pressure center, strong winds and a spiral arrangement of thunderstorms that produce heavy rain. That sounds like every girl I went to high school with.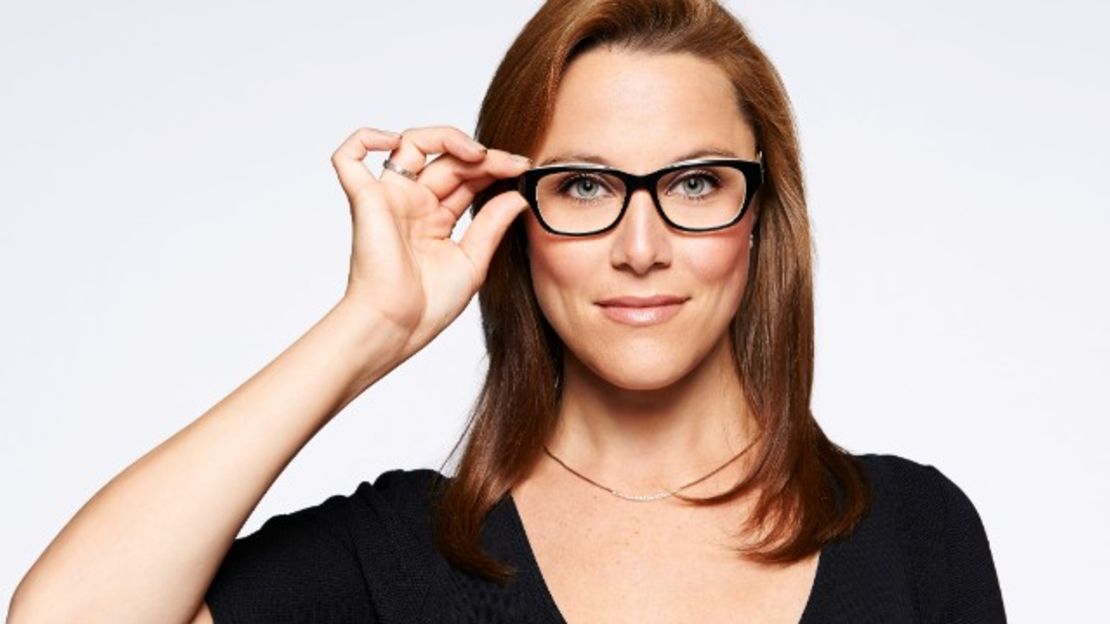 So I've got some advice for the lady 'canes:
First, try wearing some officious-looking glasses (see left).
People will insist they're fake and demand you prove otherwise (war on women) but the next time someone calls Jake Tapper "a serious newsman" you can just point to your glasses. Because he doesn't wear any. Boom.
Wear pants. Pantsuits are also a good way of saying, "I have no discernible body parts." And if there's one thing that immediately distracts people from your intellectual power, it's discernible body parts. There's only one reason George W. Bush became president, and that's because you never saw his calves. That's just science.
Cross your arms a lot. It simultaneously says, derisively, "I don't watch 'The Bachelor'" and "the words you're saying right now are boring me." Looking bored is the mark of a serious person. See: George Will; Kanye West…
Admittedly, these tips might not work. And not because hurricanes can't wear glasses, pantsuits or cross their arms, but because women-everything still don't get a fair shake today. I fear that my children might never live in a world where female and male hurricanes are treated equally. But that's up to all of us, and here's where you come in:
The next time "Hurricane Courtney" rolls into town, listen to what she has to say instead of rolling your eyes, or joking to your buddies that "she's probably just PMS-ing." Because the next thing you know, you'll be sitting in your bathtub … 200 feet from your bathroom.
And her eyes are up here, thank you very much.
Female hurricanes are deadlier than male hurricanes, study says