Story highlights
Indian Prime Minister Narendra Modi wants to build 100 "smart cities" outfitted with high-tech communication
The government announced it's investing $1.2 billion over the next year, with more funding coming from private investors and abroad
Some observers are skeptical that high-tech cities are the best course in a country where many lack basic infrastructure
India isn't the only country jumping on the smart cities bandwagon. China is investing $8 billion in its effort
In an ambitious plan to upgrade urban India, Prime Minister Narendra Modi says he will build 100 "smart cities" – cities outfitted with high-tech communication capabilities – across the country.
"Cities in the past were built on riverbanks," Modi said in a June speech. "They are now built along highways. But in the future, they will be built based on availability of optical fiber networks and next-generation infrastructure."
For Modi, who took office in May, building new cities is a way to deal with the country's rapidly urbanizing population while also competing with China, which has made smart cities a centerpiece of its own policies.
Last week, Modi's government announced a $1.2 billion investment in smart cities over the next year, with more funding coming from private investors and abroad.
Whether the proposal will be an empty slogan or the biggest city-building project in Indian history remains to be seen. Some doubt that India, where many people live without basic infrastructure, should be focused on sci-fi-esque designs.
But several smart city projects are already in the works, including in the state of Gujarat, where Modi's record as chief minister suggests a focus on the country's urban middle class.
READ: Has new prime minister given India its mojo back?
What makes a city smart?
While there's no single definition of a "smart" city, the term generally refers to cities using information technology to solve urban problems.
Think of sensors monitoring water levels, energy usage, traffic flows, and security cameras, and sending that data directly to city administrators. Or apps that help residents navigate traffic, report potholes and vote. Or trash collection that's totally automated.
Older cities can be retrofitted with smart city technologies, but smart cities are also built from scratch. Because new cities have every detail planned from the outset, they allow urban officials to address problems like overcrowding or pollution before the first residents move in.
"We can already anticipate the problems that these cities face and attack them at the source," said Rahul Sharma, an executive at IBM, which sees smart city technology as a major new market. "India has a fantastic opportunity where we can work outside of the shackles of existing technology."
India isn't the only country jumping on the smart cities bandwagon. New cities are popping up in countries like South Korea, the United Arab Emirates, and China, which announced an $8 billion investment fund in smart city technology this year.
Help from abroad
Modi hasn't released specifics about when and where he would build 100 cities. That number would include old cities upgraded with high-tech infrastructure as well as brand new urban centers, Housing and Urban Development Minister Venkaiah Naidu told The Economic Times.
A number of new cities are already in the works, especially in the corridor between Delhi and Mumbai, India's political and business capitals. Planners envision a high-tech industrial zone anchored by a major freight line and spanning six states.
Many of the planned cities include Special Investment Regions or Special Economic Zones, which relax regulations, reduce taxes, and generally make it easier for foreign companies to invest.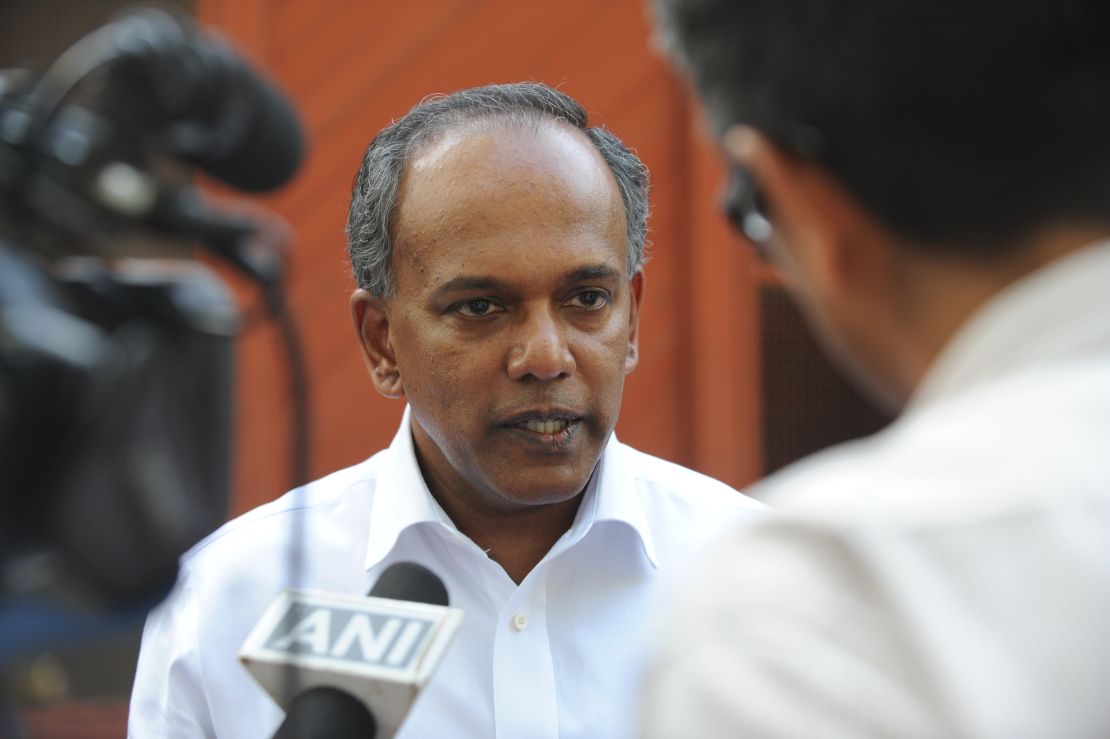 Much of the funding for smart cities will likely come from private developers and from abroad. The $100 billion Delhi-Mumbai corridor effort has a 26 percent investment from Japan. When Singapore Foreign Minister K. Shanmugam visited India earlier this month, he offered to build one smart city. And during his own visit last week, British Chancellor George Osborne extended a 1 billion pound credit line to help U.K. companies invest in Indian infrastructure.
Advocates say now is the time to build.
"India is urbanizing very fast and we need to expand the capacity of our cities," said Bimal Patel, an urban planning professor and the president of CEPT University, in Gujarat.
India's urban population is projected to grow from 340 million in 2008 to 590 million in 2030, according to a 2010 McKinsey and Company study. The country will have to build the equivalent of one Mumbai of commercial and residential space every year to keep up, McKinsey estimated.
But some observers say building new high-tech cities could be a case of misplaced priorities.
"Having a stable roof over every head, public transportation running on every road, a toilet in every house – I would say that is the smartest city ever," said Rutul Joshi, another CEPT planning professor. "We have to redefine what is smartness."
Cities of the future?
While his national policy is still in the works, Modi's record as chief minister of Gujarat state provides hints for how he would pursue urban development. In Gujarat, he aggressively promoted several new smart city projects and pushed an agenda focused on India's growing urban middle class.
"A lot of other cities in India are struggling with infrastructure projects," Joshi said. In Gujarati cities, "the government has actually delivered. What they haven't delivered as well on is the social infrastructure" – supporting the poorest Indians.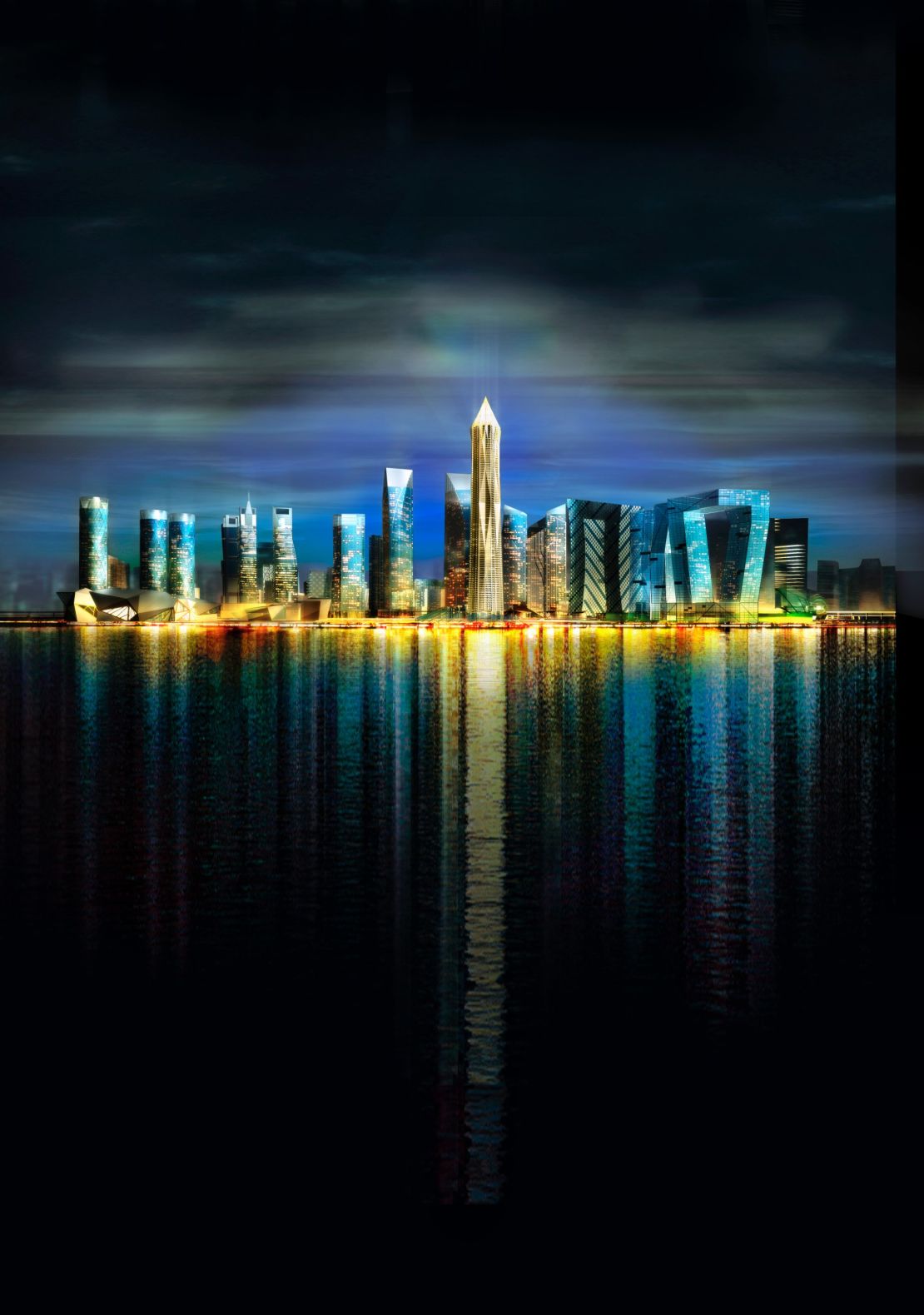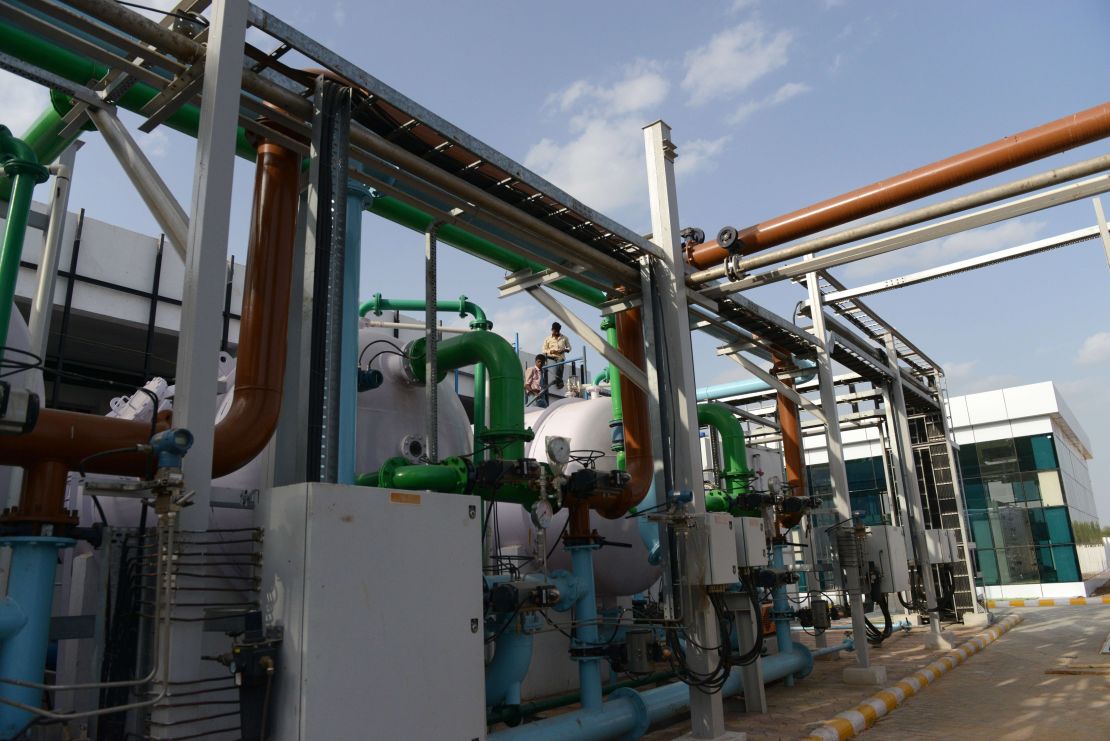 Modi's flagship smart city project is the Gujarat International Finance Tec-City, a new city envisioned as Gujarat's Wall Street, just a few miles between the state's capital and its largest city.
Started after Modi visited Shanghai and designed by the firm behind some of China's flashiest buildings, the city's plans call for an 80-story "Diamond Tower" on an artificial island. Two 28-story towers have already been completed and are the tallest in the state.
The city will have solar panels, automated garbage collection, and water treatment and recycling plants. Commuters will receive text messages alerting them of traffic and guiding them through the city's streets.
The first phase of the city's construction is expected to be completed by next year, with the entire project to finish by 2020. While it was slow to attract tenants at first, more companies are moving in, attracted to reduced taxes and regulations in its Special Economic Zone. International banks, for example, can operate in the zone using foreign currencies, unlike elsewhere in India.
"The cost of operation will be much cheaper than any other place in India," the project's managing director, Ramakant Jha, said from New York, where he was meeting with companies about moving to the city.
Even larger – and farther back on the construction calendar – is Dholera, a massive 920-square-kilometer planned city in the south of the state.
Envisioned as a manufacturing hub, the city is expected to house two million people when it's completed in 2040, said KJ Shah, Dholera's senior town planner.
"The infrastructure given to this city will be world-class," Shah said. A glossy promotional video released by the state shows golf courses, solar panels, a new airport and a waterfront of space-age architectural designs.
As a Special Investment Region, Dholera will be funded by the central and state governments, a Japanese contribution from the Delhi-Mumbai corridor project and private investors.
Local pushback
But some locals are fighting the proposal, which would bulldoze farmland. Persis Ginwalla, an activist with Jameen Adhikar Andolan Gujarat, a group protesting special investment regions, said the government was pushing to build the city without considering the impact on the 40,000 people who live in the area.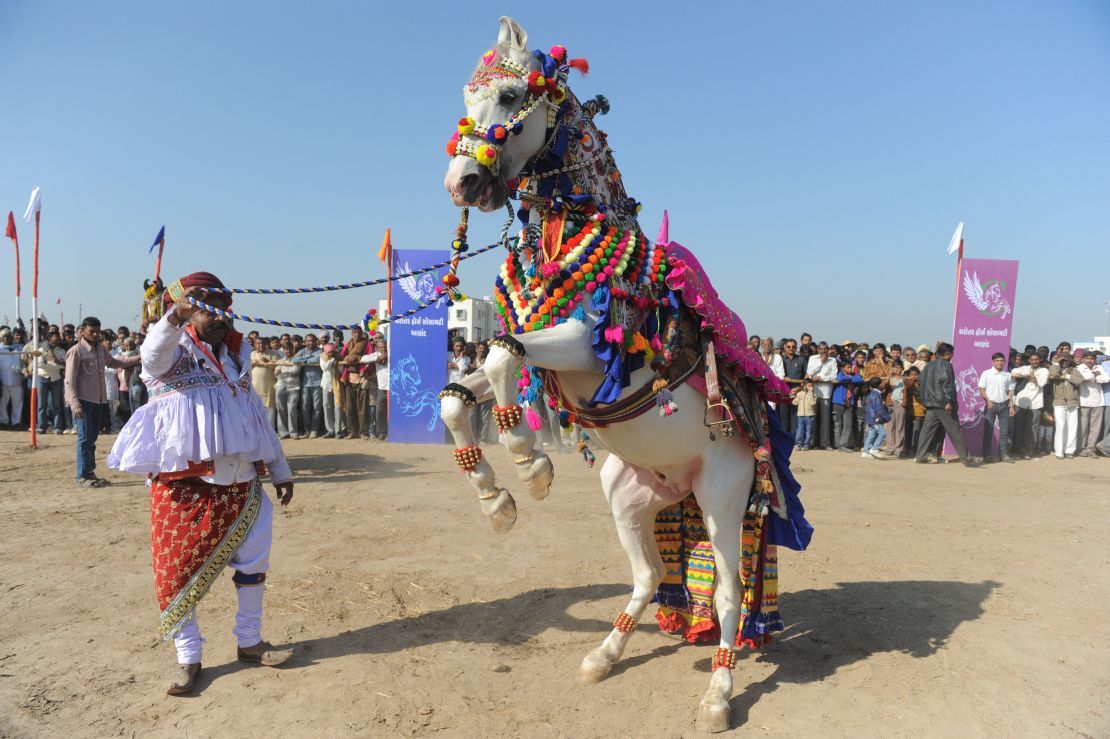 Many lower class people will be "deprived of their means of livelihood," Ginwalla said. "These are farmers. The industry won't involve them and the jobs won't be there."
Officials promise compensation and increased land values, but Ginwalla said that the whole idea of replacing rural areas with new cities was misguided.
"I don't buy that argument that you need cities for development," she said, adding that the government should provide adequate services to people living in rural areas.
Dholera's future remains uncertain. Some private investors have backed out, and it is being built on a flood plain – a major engineering challenge, especially in a country where shoddy construction standards have led to deadly building collapses.