Story highlights
Australian couple leave twin with Down Syndrome with surrogate mother
21-year-old Thai surrogate says she was asked to abort the baby at seven months
Father tells Australian media that couple wasn't told about the female baby
Internet campaign raised more than $200,000 for child's care
His name is Gammy. He's just seven months old and is attracting attention to the murky world of surrogacy in Thailand, as the military-led country cracks down on the industry.
Gammy was born with Down Syndrome in December last year to an impoverished Thai mother, Pattaramon Chanbua; one of twins she was carrying for an Australian couple.
However, when it came time to take the babies home, they only took one – a healthy girl – leaving the ailing boy in Thailand with a mother ill-equipped to care for a child with special needs.
She said the couple told her they were "too old" to take care of twins, according to Fairfax Media.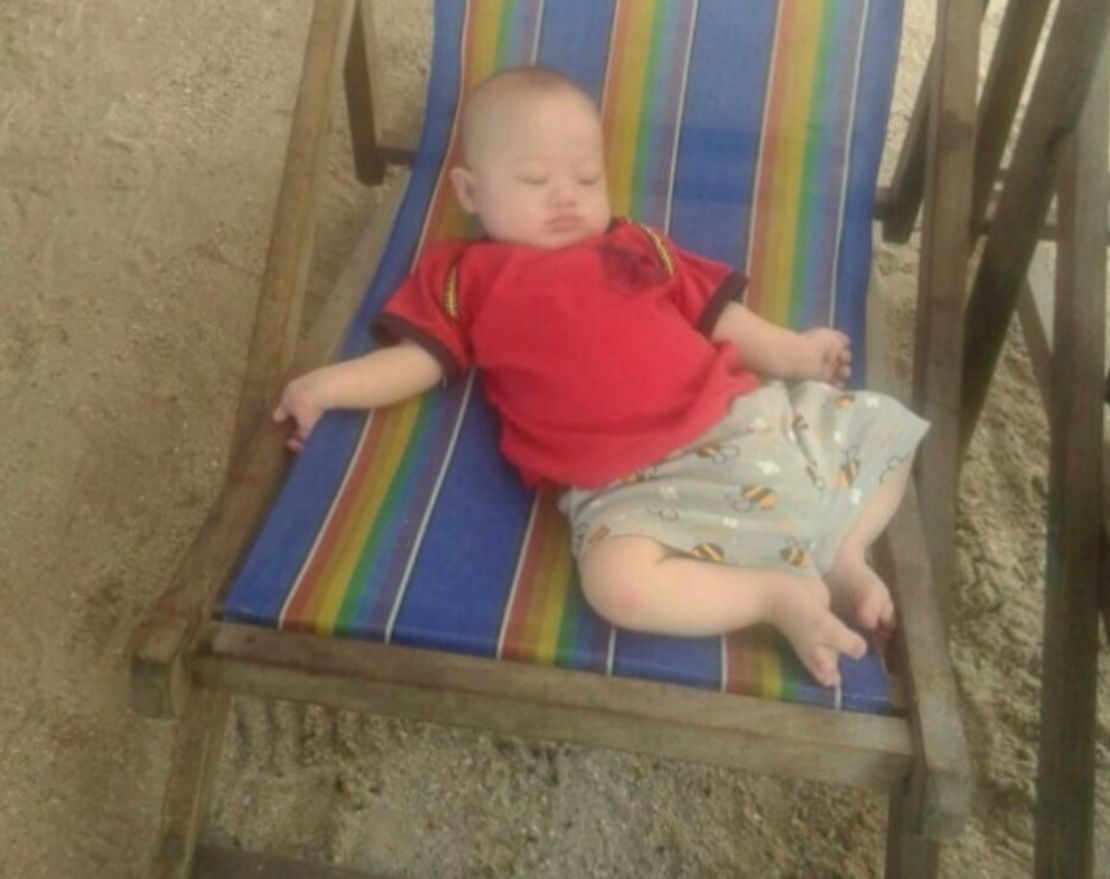 However, on Monday, the Australian Broadcasting Corporation reported the father claimed doctors had only told the couple about the baby girl.
"When the girl was discharged from the hospital, the mother asked me that if I would be able to raise the boy. How come they said that they didn't know about it? I don't understand, it sounds like they are lying," Pattaramon told CNN.
She said the couple didn't show any interest in taking the boy home.
"(They) never even looked at the boy. Even milk, they never bought for him. The boy was sleeping next to the girl's bed, diapers were run out, they never bought ones for him," she said.
'I was told to get rid of the baby'
Pattaramon spoke to CNN from a Thai hospital where baby Gammy is receiving treatment for pneumonia. She's just 21, has two children of her own, aged six and three, and works selling snacks at a food stall.
"I was told the baby has Down (Syndrome) when I was seven months pregnant," she said."I was told to get rid of the baby and there would be some ways to save the other child. I refused because it is a sin."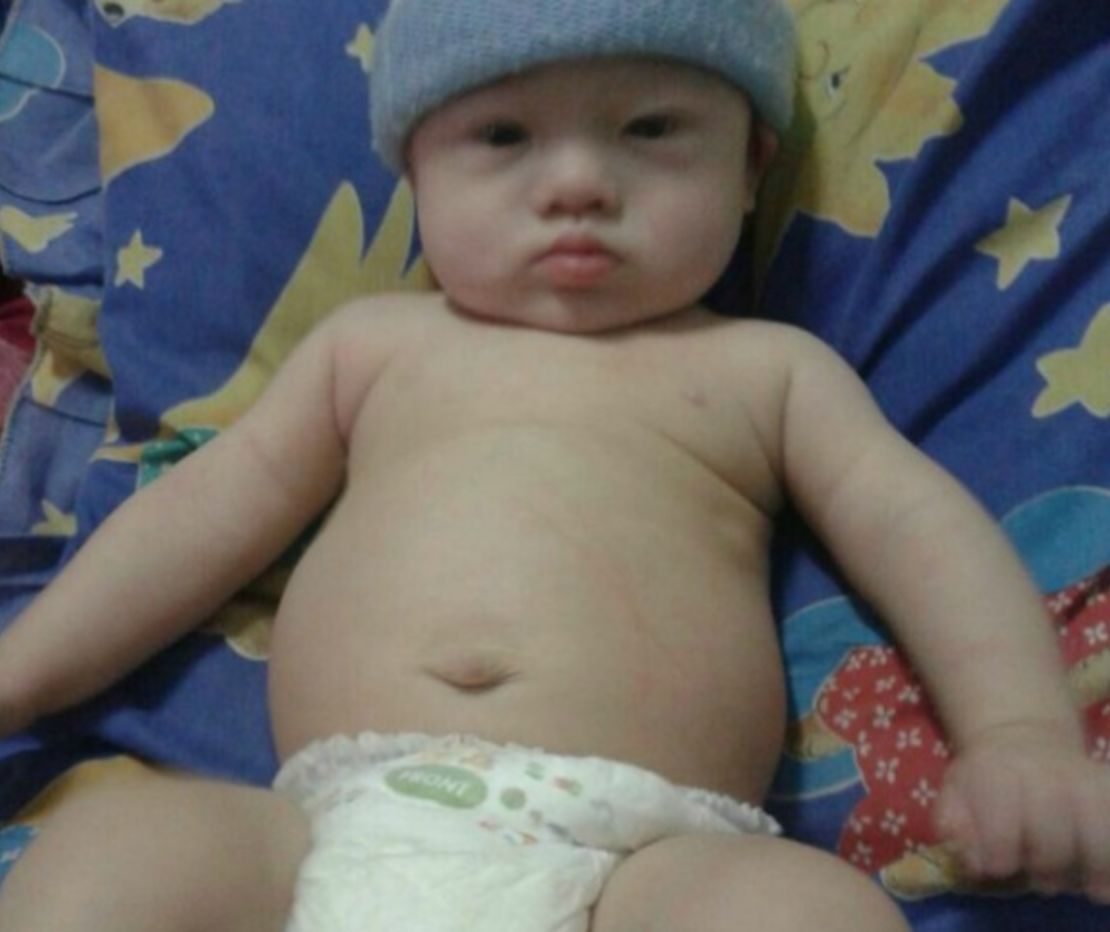 Pattaramon says she met the intending parents just three times, and claims the agency who put them in touch hasn't paid her the full 300,000 baht fee ($9,300).
That's irrelevant now. An online crowd-funding campaign to raise money for his care has raised more than $215,000 in just 12 days. Along with Down Syndrome – a genetic disorder that impairs growth and intellectual ability – Gammy has a heart condition that may require surgery.
"I feel so happy, because we are poor we can't afford to pay all medical bills for the child," Pattaramon said.
Fund-raising has now been taken over by Hands Across the Water, an Australian-based charity that works with orphans and needy children in Thailand.
"The original money was for the projected costs associated with the heart surgery – what we'll now be able to do is to plan for the longer term needs, through to his schooling," the charity's founder Peter Baines told CNN.
Risks of going abroad
Sam Everingham knows the challenges of having to go abroad for a much-wanted child.
He and his partner spent years navigating the Indian surrogacy system before the birth of baby girls in 2011.
He says the claim the parents didn't know about the boy was hard to believe.
"Most or nearly all intending parents look forward anxiously every month to scans from their surrogates showing their growing babies. The agency would send the scans over on a regular basis. There's no reason why this agency would not have done that," he said.
Everingham is the director of Families Through Surrogacy, an organization that helps to guide intending parents through the process.
"The vast majority of cases bring happiness and joy to both parties. But it does show the need, particularly in Thailand, for more oversights and regulations and we welcome the fact that the Thai government has said they're going to be clamping down," he said.
Worried parents
While Gammy's case has caused an outpouring of sympathy for the boy and his mother – and anger against his would-be parents – it's also highlighted the fears of dozens of other couples waiting for children of their own.
On July 22, Thai authorities announced they were tightening restrictions on the industry.
In the last few days, officials have stopped a number of babies born through surrogacy from leaving the country, Everingham said.
"There's a huge concern about that. In Australia alone we have 80 to 90 families with pregnant surrogates in Thailand, which are very concerned about their access to their children.
"We're looking for clarity from the Thai government as soon as possible about the safe passage of those babies," he said.
While Gammy's case wasn't the catalyst for the crackdown, Families Through Surrogacy said the abandonment of disabled children by foreigners was one of the issues identified by Thai authorities.
Not the first
"From within the surrogacy community I've heard that this has happened before," said Michaela Stockey Bridge, a researcher from Macquarie University who has been gathering stories about people's experiences with surrogacy abroad.
"Whenever we have a case like this, it highlights the fact that we need international regulation of commercial surrogacy," she said.
"If there was more counseling, and the intending parents and gestational carrier were able to talk that through beforehand, it wouldn't come up in this situation – it's such a sad outcome."