Story highlights
NEW: The new cease-fire started at midnight local time (5 p.m. ET Sunday)
NEW: Both sides are expected back at the negotiating table in Cairo
At least 1,939 people in Gaza have been killed since the conflict began
An uneasy, but welcome, calm descended on Gaza and Israel late Sunday with the start of a 72-hour cease-fire.
The temporary calm would allow for negotiations between Israelis and Palestinians, Egyptian Foreign Ministry spokesman Bader Abdelatty told CNN. Senior Hamas official Izzat Risheq told CNN that Palestinians agreed to the cease-fire, adding that this would be the last time Palestinians are willing to participate in negotiations.
Egypt had earlier asked both sides to resume the cease-fire at midnight local time (5 p.m. ET Sunday) so that they can resume indirect talks in Cairo, as well as to allow for humanitarian help to get to the victims of the fighting, Abdelatty said.
Israel has resisted in-depth talks as long as Gaza rockets continue to head toward its territory.
The rockets have been met with Israeli airstrikes in recent days, dimming hopes of a cease-fire in the Israeli-Gaza conflict that has raged for more than a month.
Israeli negotiators left talks last week. On Sunday, Defense Minister Moshe Ya'alon said they would not return until rockets from Gaza stop. "We will not negotiate under fire," he said.
However, in anticipation of cease-fire sticking, Israel will send a delegation to Cairo on Monday, according to a source who spoke on the condition of anonymity.
Palestinians said an Israeli no-show means they are walking away, too.
"If the Israelis do not come, we will leave to consult with our leadership," said Risheq, who is a member of the Palestinian negotiation team. "We gave our demands to the Egyptian delegation seven days ago. We have not have received any official response yet."
Hamas, the Islamic militant group and political party that controls Gaza, has said it will not settle.
"We will not return to the status quo," it said in a statement on its website. "The resistance will continue in all its strength, and we will not stop pushing for our people's demands."
The Egyptian Foreign Ministry, which brokered recent talks, has said the parties had reached an agreement on most issues. Those not agreed upon were few and limited, the ministry said in a statement.
History of deadlock
Still, there's too much history between the two sides, and an agreement on some issues will not necessarily lead to a grander breakthrough.
Palestinians have asked for Israel to lift its blockade on Gaza and to reopen the air and seaports, a negotiator who spoke on condition of anonymity said. Israeli authorities fear Hamas could import weapons by sea and maintains a ship blockade off Gaza's shores.
Palestinians also wanted Israel to extend Gaza's fishing zone in the Mediterranean from three miles off the coast to 20. Fishing is a keystone of Gazan livelihoods. But Israel was willing to extend fishing rights to only six miles off the coast, said Hamas spokesman Sami Abu Zuhri.
Jordan's King Abdullah II addressed the conflict in Gaza for the first time Sunday in a sweeping interview with the Al Ghad newspaper, calling for a two-state solution and saying it's the responsibility of the whole world to end the Israeli "occupation."
"The pain and suffering and the indiscriminate killing of innocent civilians in Gaza refutes the Israeli allegations and justifications for its war on Gaza. Israel bears the full responsibility for its aggression on Gaza that we live and see today," he told the newspaper.
There have been efforts to halt the bloodshed as well as to broach some of the thorny issues related to it. And there have been some breakthroughs, including a few cease-fires.
Yet none of those peacemaking attempts, so far, has stuck.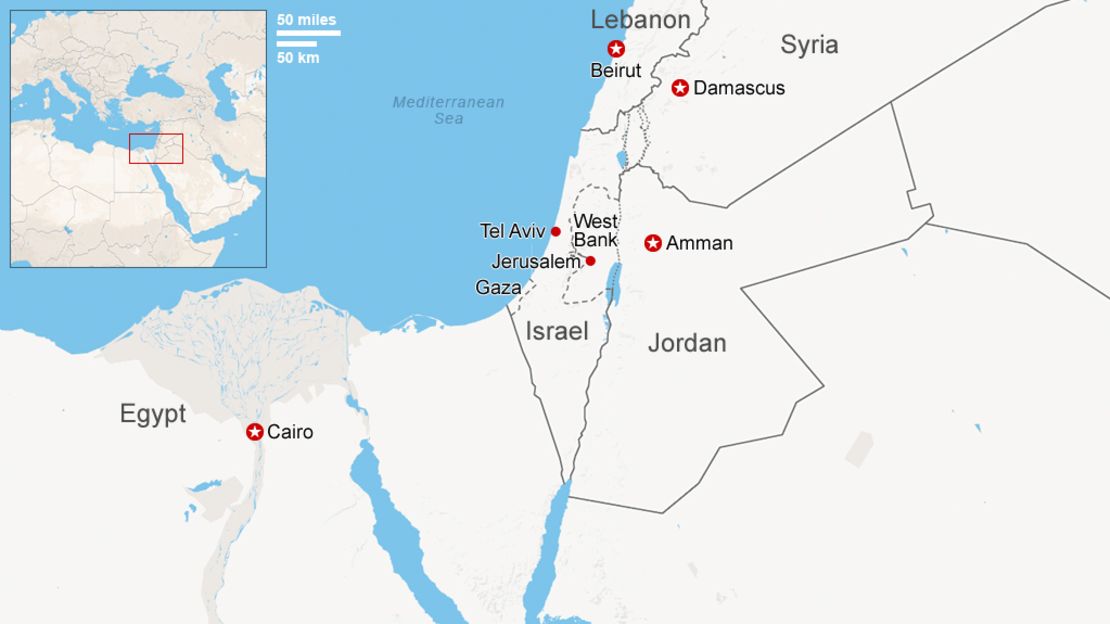 Death toll's rise slows
The death toll's climb has slowed since the IDF announced overnight into Saturday an end of its ground incursion in Gaza – even as it continued to strike from the air. Israeli forces say troops redeployed after completing their mission of destroying Hamas' tunnels.
On Sunday, Israeli Prime Minister Benjamin Netanyahu the operation continues.
"At no stage did we announce its end," he said. "The operation will continue until we complete its aims - the return of quiet for a continuous period of time."
At least 1,939 people in Gaza have been killed since the conflict began, according to Palestinian health authorities, in addition to the close to 10,000 people injured.
On Sunday, a 17-year-old boy was added to the dead, and several others were wounded in an Israeli strike the Palestinian Health Ministry in Gaza said.
It's unclear how many casualties were militants: The United Nations estimates that about 70% of the dead were civilians, or about 1,340. IDF, meanwhile says about 900 militants have been killed, which would put the civilian death toll at around 1,000.
IDF spokesman Lt. Col. Peter Lerner said that that number was a preliminary estimate based on field reports from troops returning from battle.
Israeli officials say 64 Israeli soldiers have died, and three civilians were killed in Israel. The Iron Dome missile defense system has intercepted many of the rockets Gazan militants have fired at populated areas of the country.
CNN's John Vause reported from Gaza, Matthew Chance reported from Jerusalem; Samira Said reported from Atlanta, and Faith Karimi and Ashley Fantz wrote and reported from Atlanta. CNN's Ali Younes, Ingrid Formanek and Tal Heinrich also contributed to this report.