Follow us at @WorldSportCNN, and like us on Facebook.
Story highlights
Crystal Serenity to make largest expedition through Northwest Passage in 2016
Specialists help cruise liners and superyachts navigate Arctic waters
Communities welcome new tourism trade, but some fear being overwhelmed
Canadian Coast guard raises concerns
The trip costs $20,000 to $150,000. For the money, you get a month crossing the world's final ocean frontier.
In 2016, 900 passengers will board a cruise liner named the Crystal Serenity for the largest expedition through the Northwest Passage, a sea route around the top of North America that has entranced and frustrated sailors for centuries.
"A lot of small expedition ships have now gone through the Northwest Passage and even some commercial ships," said Thomas Mazloum, executive vice president of Crystal Cruises, the operator planning the voyage.
"But we don't have 100 guests on board; we have 800 or 900. To do it with a ship like ours, we need to do it differently."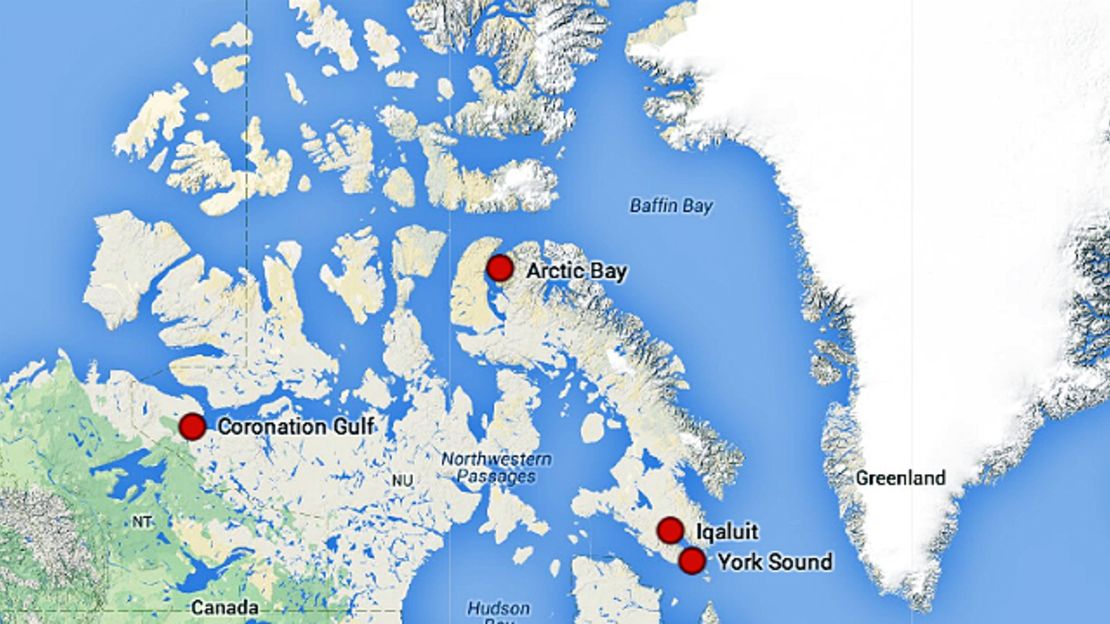 Step forward, Tim Soper. His job is to get the ship, passengers and crew through the Northwest Passage safely. The size of the task does not faze him.
"In 2012, we did the Northwest Passage with a ship called The World, where people have apartments and some live on board year-round. As a result of that, Crystal approached us and asked us to help them," Soper said.
"The World is actually of a similar size, but it carries fewer people, about 250 crew and 250 guests. The Crystal project is a step forward from what has ever been done before."
'Gap in the market'
The Crystal Serenity will follow an increasingly well-trodden path along an Arctic ocean passage once so steadfastly icebound as to be almost mythical.
The best-known early attempt to break through was led by British sailor John Franklin, who left England with two ships in 1845. The expedition never made it; all 129 of the crew, stuck fast in the ice of the Canadian high Arctic, perished.
Following Franklin's failure, more than half a century elapsed before Norwegian explorer Roald Amundsen – who later led the first successful expedition to the South Pole – made history by crossing the Northwest Passage. Amundsen took three years to do it, reaching the Pacific in 1906.
Not until 1942 did a second ship replicate Amundsen's achievement, and only in 1944 did anyone do so in the space of a single year, without being forced by the ice to halt midvoyage for the winter.
Even by the mid-1990s, no more than three or four ships made the journey each year. To tourists, the Northwest Passage was off-limits.
But in the 21st century, Arctic sea ice conditions have shifted dramatically, moving the trip within reach of a wider range of vessels, and people. Although only four ships made the journey in 2006, by 2013, that had increased to 18.
That is how Soper's business, EYOS Expeditions, began.
"We saw a gap in the market where some people had very capable, expedition-style superyachts – and they're kind of lost as to where to take them," he said.
"Just over 200 ships have ever sailed the whole length of the Northwest Passage since Amundsen. Members of our team have been on board for 10%, maybe 20% of those."
Richard Haworth, who High Latitudes, another business helping superyacht owners plan Arctic tours, said, "the ice situation is making it more accessible, and the ice information is better."
Is his a booming industry? "It is at the moment. The area is getting more and more traffic."
Trapping traffic
There are two sides to this boom. More traffic for Haworth means more traffic for the communities of the Arctic, which are becoming both attractive stopping-off points and vital sources of shelter and supplies.
Clare Kines is the economic development officer in Arctic Bay, an Inuit hamlet on Canada's Baffin Island. For him, an open Northwest Passage is a big opportunity.