Story highlights
One of the remains investigators are examining was identified
Students have been missing since September
Authorities say they were kidnapped and killed
Ezequiel Mora's voice trembled as he revealed the news.
The remains of Alexander Mora Venancio, 19, have been identified, according to the Facebook page of the college where the students attended.
Gang members that authorities have blamed for the killings of the students led police to a garbage dump where they claimed to have burned the bodies.
It was the examination of remains from that site that led to the first confirmed ID of a student, the lawyers said Saturday.
The students went missing September 26 after they and others traveled in buses about 77 miles from their rural teachers college in Tixtla to Iguala. They went to protest a speech by the mayor's wife.
Who are the missing students?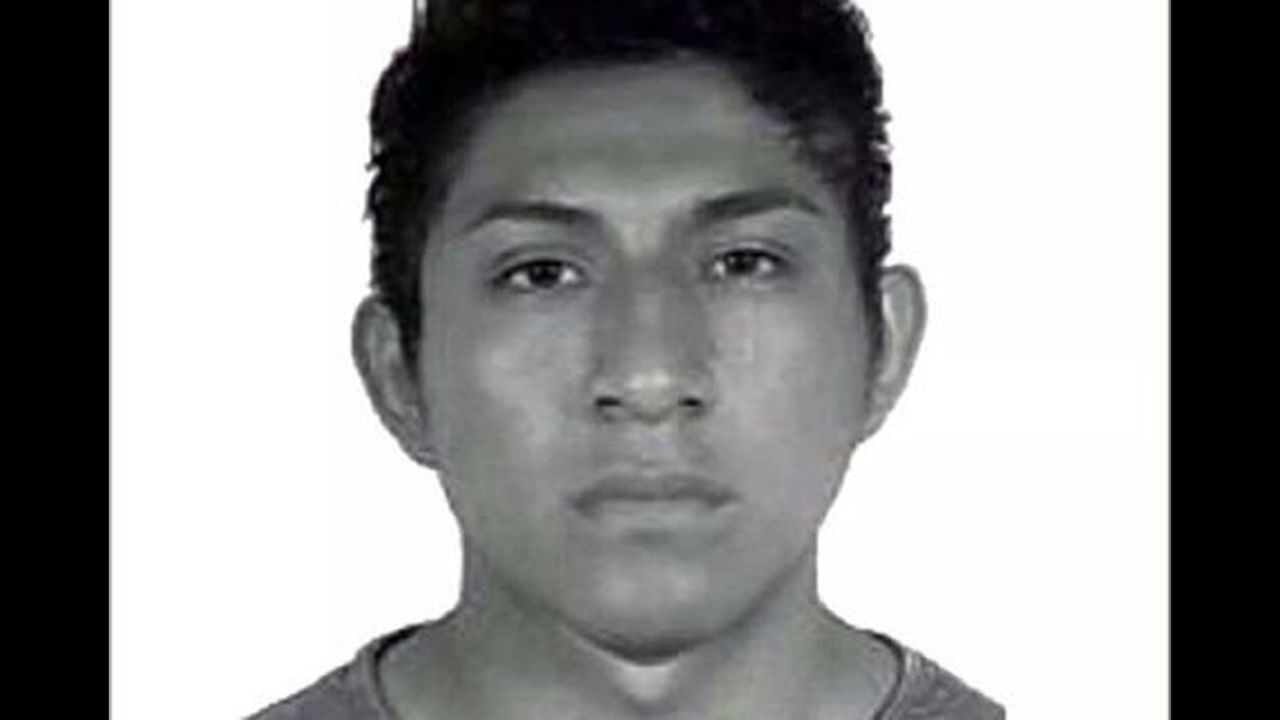 But a violent clash with police left six people dead, including three other students.
Authorities believe the students were captured by Iguala police and turned over to a gang in cartel territory and then executed in Cocula, 14 miles away. The gang burned the bodies and dumped some of them them in a river, authorities say.
According to the school's Facebook page, the parents of the 43 students were informed of the development by the Argentine forensic experts who are examining the remains.
Neither the Mexican government nor federal investigators made any statements about the identification of Mora Venancio. The federal attorney general's office will hold a news conference on the topic on Sunday, sources told CNN en Español.
Crying for justice, clinging to hope: The parents of Mexico's missing 43 students
Authorities have accused Iguala Mayor Jose Luis Abarca of being the "probable mastermind" in the students' disappearance, and he has been charged with six counts of aggravated homicide and one count of attempted homicide, authorities said.
In all, at least 75 people have been arrested in connection with the disappearances and the deaths, and the governor of Guerrero has taken a leave of absence amid scorching criticism that he responded too slowly to what's been called one of the most serious human rights abuses in recent Latin American history.
Federal authorities say they heard confessions from drug traffickers indicating that the college students were rounded up on the orders of the Iguala mayor and then delivered to the drug gang to be murdered.
Families of the missing students have said for weeks that they don't accept the official version and demand proof of what happened.
The students attended la Escuela Normal Rural de Ayotzinapa, a small college devoted to training students to become teachers in Mexico's impoverished countryside.
Top local cop arrested in case
CNN's Michael Martinez and Jaqueline Hurtado contributed to this report.