Story highlights
Police release photos of two suspects, warn they could be armed and dangerous
A police operation is underway in Reims, France, CNN affiliate reports
French police say two suspects in Wednesday's terrorist attack on Charlie Hebdo magazine are still on the loose after escaping onto the streets of Paris.
In a statement on their website, French national police ask for information on the whereabouts of suspects Cherif Kouachi and Said Kouachi, warning that both could be armed and dangerous.
Police released photos of the two men, who Paris Deputy Mayor Patrick Klugman told CNN are brothers in their 30s.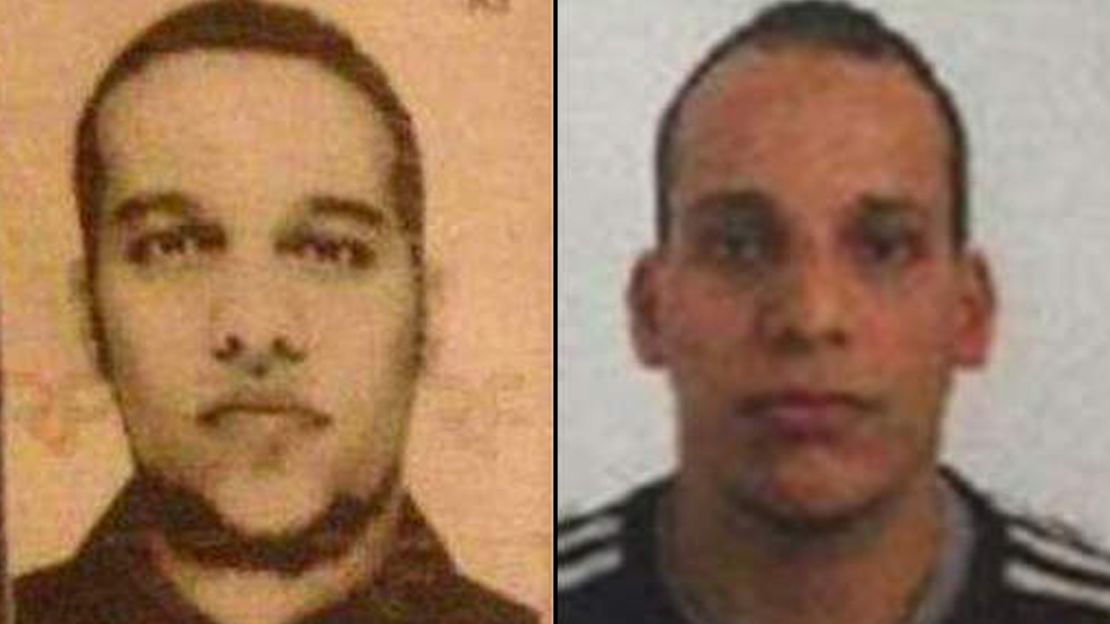 Police found an ID document of Said Kouachi at the scene of the shooting, CNN affiliate BFMTV reported. "It was their only mistake," said Dominique Rizet, BFMTV's police and justice consultant, reporting that the discovery helped the investigation.
Citing sources, the Agence France Presse news agency reported that an 18-year-old suspect in the attack had surrendered to police. CNN has not independently confirmed whether the suspect has surrendered.
Police fanned out across France in an intense manhunt for the suspects, who were masked and dressed in black when they burst into the satirical magazine's office Wednesday, killing 12 people.
A tactical unit was deployed in an operation about a 144 kilometers (about 90 miles) from Paris in Reims, France, following the attack, CNN affiliate BFMTV reported. Authorities haven't revealed details about the target of the operation, but speculation surged in French media that investigators could be closing in on the suspects.
French authorities vowed to step up security and apprehend those responsible.
"Everything will be done to arrest (the attackers)," French President Francois Hollande said in a speech Wednesday night. "… We also have to protect all public places. Security forces will be deployed everywhere there can be the beginning" of a threat.
It's too soon to say whether the suspects were operating alone, CNN terrorism analyst Paul Cruickshank said.
Some experts warned that how well the gunmen wielded their weapons, hid their identities and apparently planned their escape showed a marked difference from previous "lone wolf" attacks – and could be a game changer.
Charlie Hebdo: Satirical magazine is no stranger to controversy
Video shows gunman target seemingly wounded man
These developments come after at least two heavily armed men entered the Charlie Hebdo office in Paris' 11th district, close to Place de la Bastille, and opened fire, Paris Prosecutor Francois Molins said.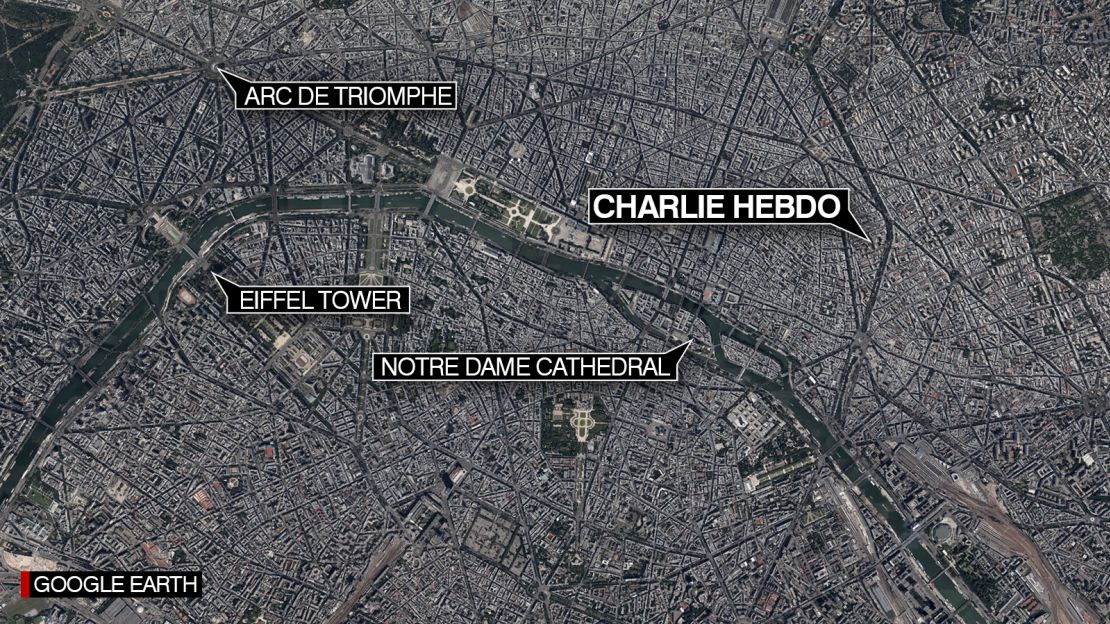 The gunmen said they were avenging the Prophet Mohammed and shouted "Allahu akbar," which translates to "God is great," Molins said.
A witness who works in the office opposite the magazine's told BFMTV that he saw two hooded men, dressed in black, enter the building heavily armed.
"We then heard them open fire inside, with many shots," he said. "We were all evacuated to the roof. After several minutes, the men fled, after having continued firing in the middle of the street."
Paris gunmen fire, shout 'Allahu Akbar'
The men reportedly spoke fluent French with no accent.
One unsettling video, posted to YouTube, shows two men shooting on a Paris street, then walking up to and firing point-blank at a seemingly wounded man as he lay on the ground.
Video shows a gunman approaching his getaway car and raising his finger in the air in what appears to be a signal, possibly to another vehicle or other people who might have played a role in the attack, a Western intelligence source briefed on the French investigation told CNN.
In addition to the 12 dead, 11 people were wounded, including four in "serious condition," the prosecutor said. Two police officers were among those killed, the French President said.