Story highlights
Solar Impulse completes first leg of its round-the-world flight, from Abu Dhabi to Oman
Pilot Andre Borschberg was at the controls; Bertrand Piccard will tackle the second journey
After pit stop in Muscat, Oman, the solar-powered plane will travel on to India, Myanmar and China
Solar Impulse 2 has landed safely in Oman on the first leg of its quest to be the first plane to fly around the world fueled only by the sun's rays.
The solar-powered plane took off from Abu Dhabi in the United Arab Emirates early on Monday with pilot Andre Borschberg at the controls for the 400-kilometer (250 mile) flight.
The journey was expected to take about 12 hours, but high winds of up to 11 knots delayed its landing, forcing Borschberg to fly in a holding pattern above Muscat until they dropped to safe levels.
Once safely on the ground, Borschberg said he was "extremely happy" and "looking forward to the rest of [the] adventure."
Solar Impulse 2's visit to Oman is a short pit-stop on its marathon 35,000-kilometer, five month journey across the globe, via India, Myanmar, China and the U.S.
The plane is expected to be on the ground for just eight hours before it takes off again – this time with pilot Bertrand Piccard in charge – bound for Ahmedabad in India.
The potentially historic flight had originally been due to take off on March 1 but its departure was postponed because of concerns about the weather after strong dust storms created hazy conditions.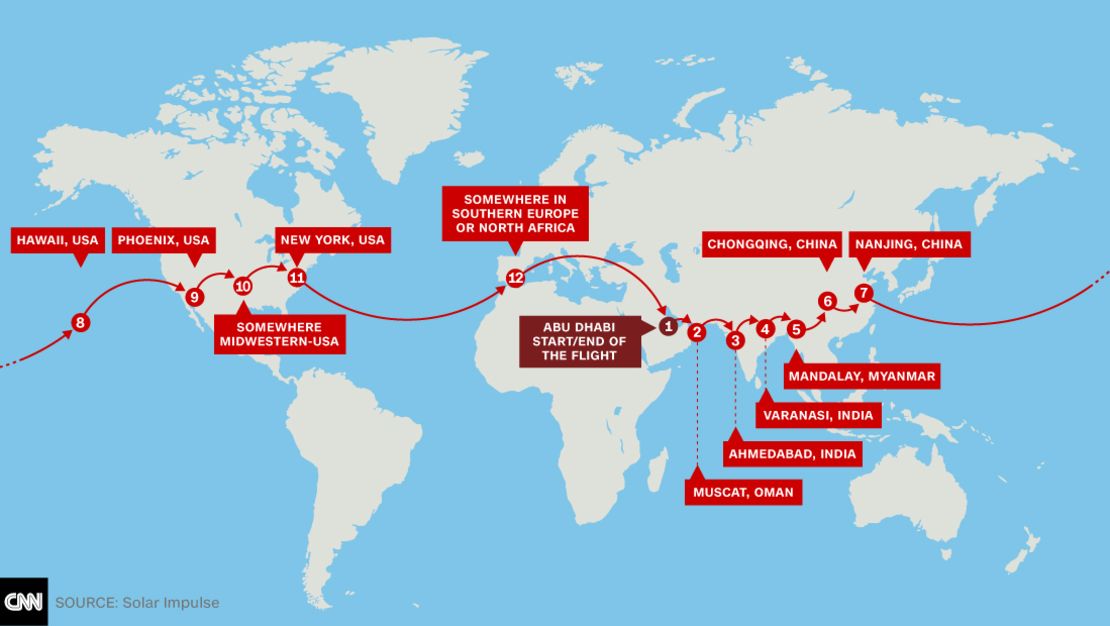 "We have had a lot of sandstorms in Abu Dhabi, and also a lot of wind, sea breezes, higher than the limit," said the team's meteorologist Luc Truellemans in an interview posted on Twitter and YouTube.
By Monday morning, the skies had cleared sufficiently for takeoff, though there was a slight delay while technical checks were carried out, as pilo