First Lady Michelle Obama broke it down on stage at the 137th annual White House Easter Egg Roll on Monday afternoon, dancing to Mark Ronson's "Uptown Funk" with the "So You Think You Can Dance" All Stars. She was on stage celebrating the fifth anniversary of her "Let's Move!" campaign to battle childhood obesity, the theme of this year's event with #GimmeFive. During her speech at the Easter Egg Roll, she encouraged healthy eating and an active lifestyle to the 35,000 White House guests.
READ: Michelle Obama: My challenge to you
It's become more common for the First Lady to publicly dance in promotion of her campaign. Just last week she was "Mom Dancing" again on "Late Night with Jimmy Fallon." Before that, she's been spotted dancing on "Ellen" and dancing "The Dougie" during a 2011 visit to Alice Dean Middle School.
Here's the best from Monday's performance hosted in the White House's backyard: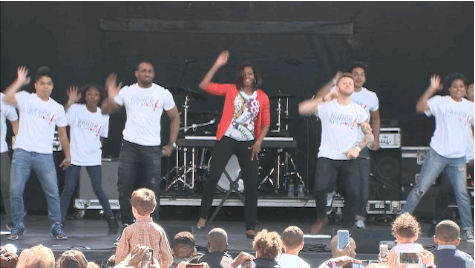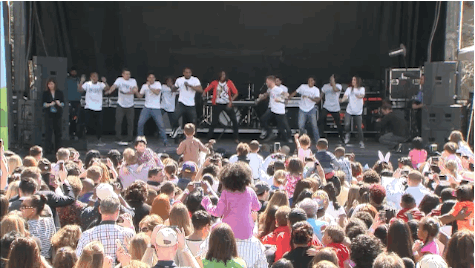 Michelle Obama's 'Let's Move!' greatest hits