Editor's Note: Six CNN viewers have been selected to be part of the 2015 Fit Nation triathlon team. They'll race alongside Dr. Sanjay Gupta in the Nautica Malibu Triathlon in September. As they train, the six will share their stories about their Fit Nation experience.
Story highlights
Working out in a group of friends inspired Fit Nation participant Erica Moore
It takes a village to raise a triathlete. Since returning home from our kickoff weekend where we got to experience life as a full-time triathlete, I've been juggling training life with a full-time job, hectic commute and time with friends and family. With my Fit Nation teammates spread far and wide, this was a solo effort. Throw in a notorious Chicago winter that refused to go gently into that good night, and I'll admit it: I was not very diligent in getting all of my training done.
"Partner up," the Facebook status read. Jae Rockwell, the founder of my local women's fitness groups, Women RUN the World, posted this mantra to help us keep ourselves accountable. And so that's what I did. I'm lucky to count a handful of both experienced and aspiring triathletes among my friends. So, I reached out to them to ask what they were up to. Annastasia W., who's training for her first Ironman half-triathlon this summer, suggested a group brick workout at our local gym.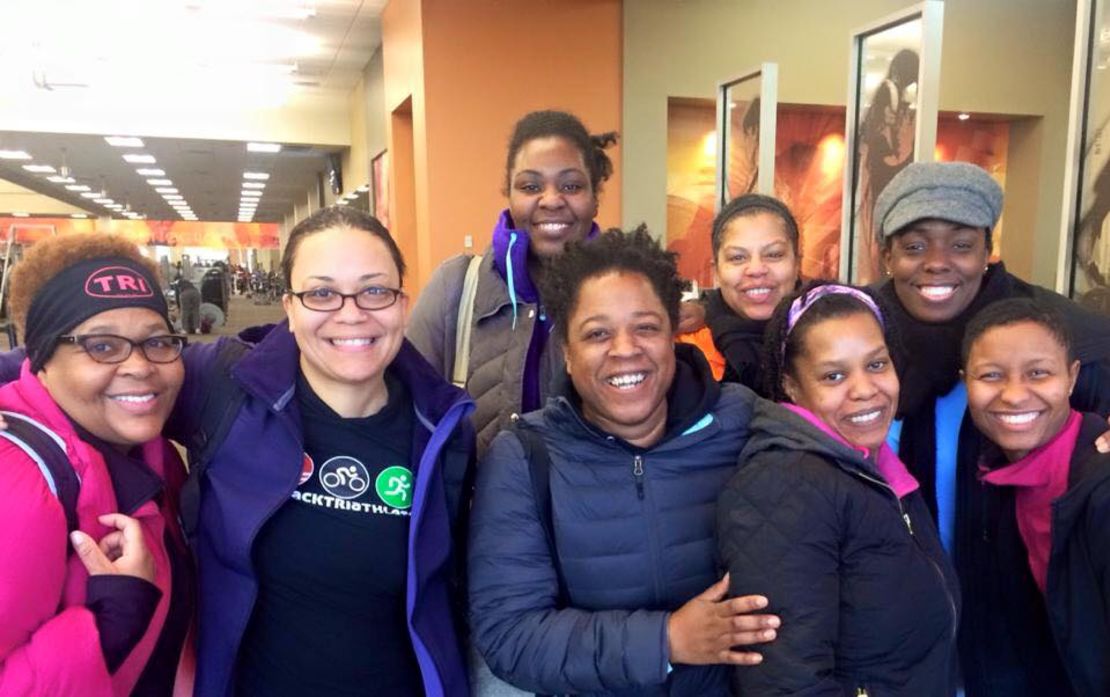 She invited several other women, including complete newbies, through the SoleTri Sisters Facebook group and 10 of us met up on a cold Chicago morning to swim for 15 minutes, bike for 30 minutes and run for 15 minutes. That was great motivation to keep up with my workouts for the next week.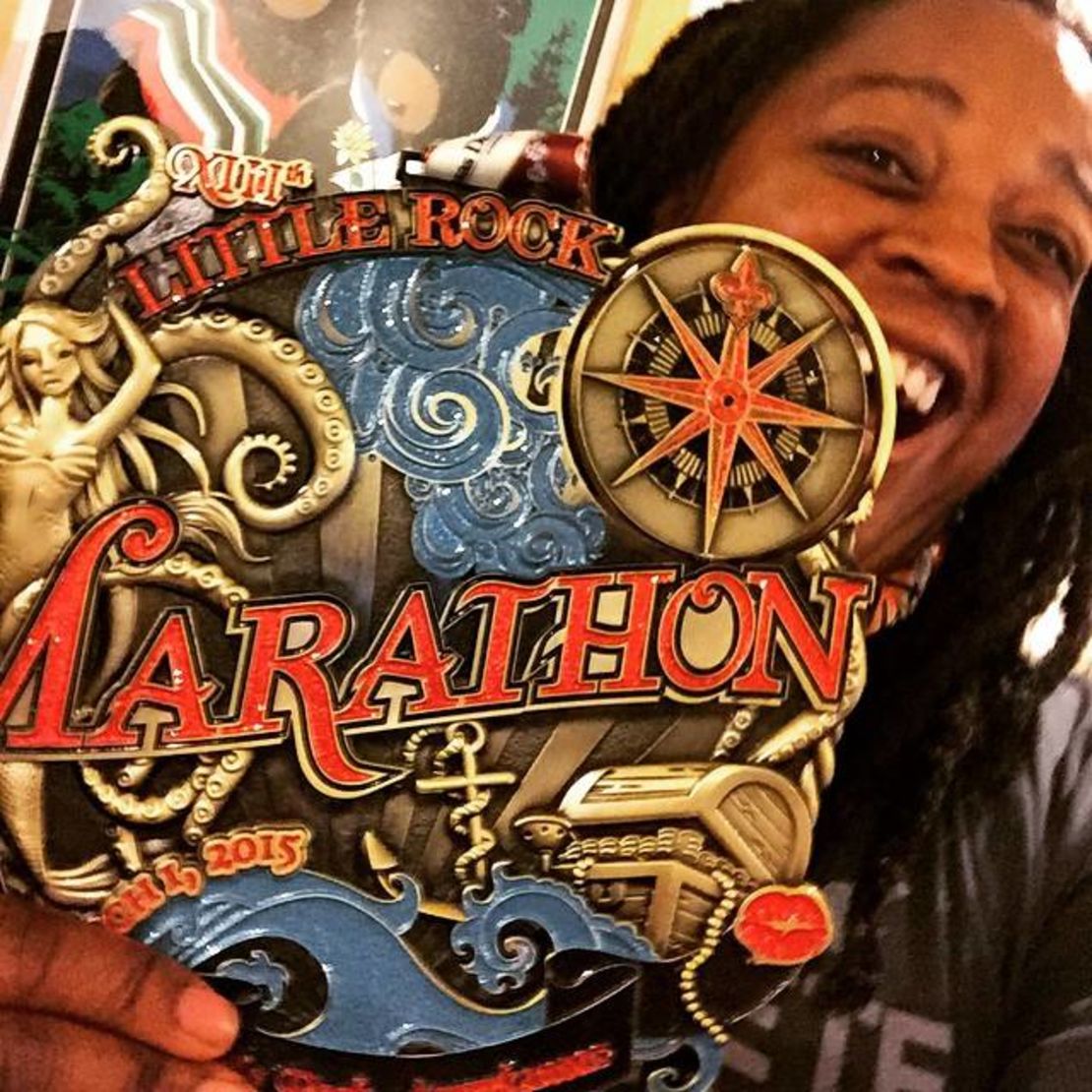 A few weeks later, I traveled to Little Rock, Arkansas, to run a marathon. I traveled to Little Rock with three phenomenal "fitspirations": Samantha Goga, Natali Villarruel and Umber Rahman – who are members of an obstacle course race group called the Midwest Vikings. Seeing how much fun they've had participating in some really daunting physical challenges helped me push through some of the more difficult moments of running my first marathon!
Swimming remains my weakest link. I just learned to swim last summer. Sometimes I forget that and don't cut myself any slack or recognize how far I've come. Once my formal swim class ended in February I found myself seriously slacking on my swim training. Enter my swim angels, Lovie Twine and Eanista Bailey. They took me out into Lake Michigan last year after my first swim class was complete for a celebratory "swim" (which was really just wading). It was great to have them join me for a swim workout. I appreciated their perspective and gentle coaching.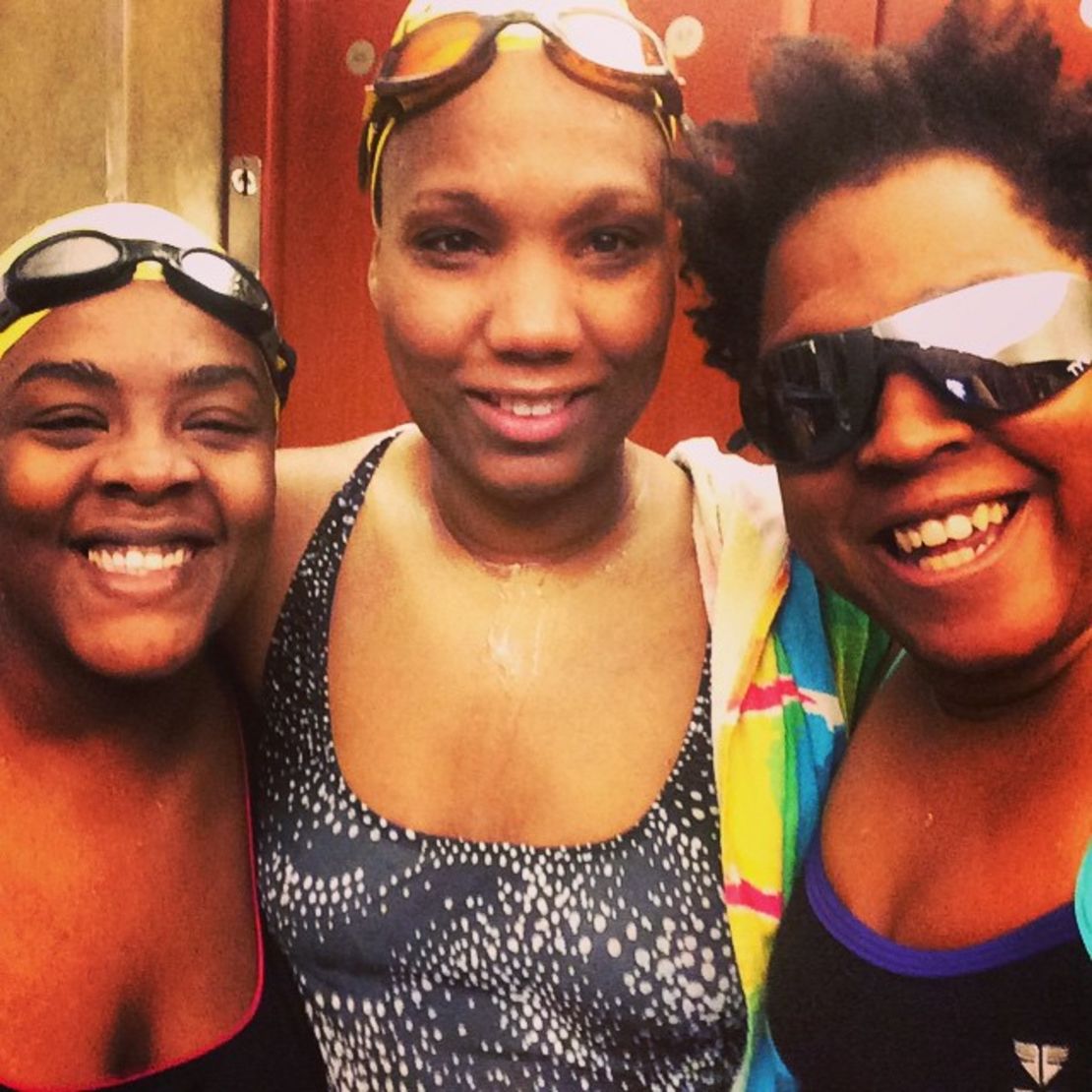 And you know what was happening while I was partnering up? Spring was on the way! And that meant I could finally break free of my Computrainer bike sessions and hit the road. I was lucky enough to connect with the Major Taylor Cycling Club of Chicago (MTC3) for a series of novice rides they've been hosting on local trails around Chicagoland. With two falls behind me (hey, those clips take some getting used to), we got in nearly 23 miles and a new addiction was born. Riding outside with the wind whipping your face, chasing your friends and breathing fresh air is exhilarating and I'm looking forward to many more rides outdoors.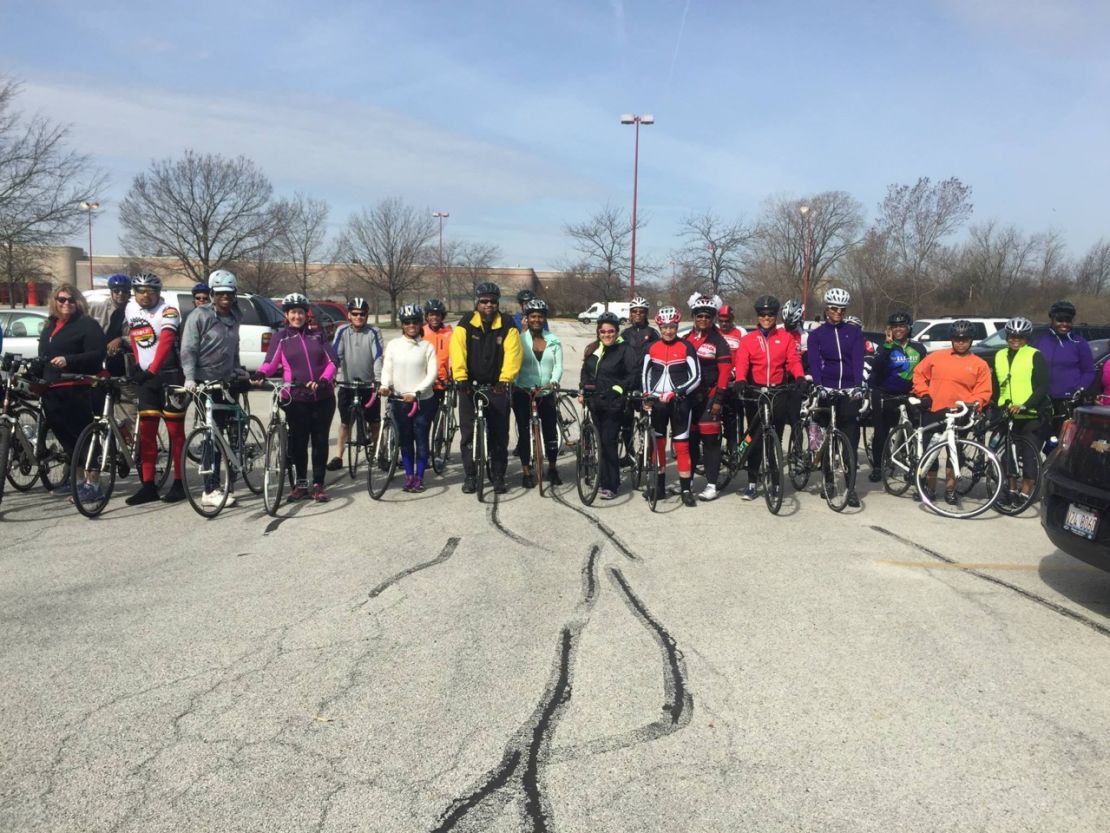 I want to say thank you to the fellowship of fitness that I've been lucky enough to find. There are so many others we keep me inspired, accountable and motivated. I'm so grateful that they keep me moving in the right direction and I hope that I can help others do the same. So when times get tough, partner up!