Story highlights
Palace: The Duchess and her daughter leave the hospital
Palace: Both Catherine and her newborn daughter are doing well
It's a princess!
That was the happy news on Saturday morning after the Duchess of Cambridge – the British royal also known as Catherine – gave birth to her second child.
The little girl came into the world at 8:34 a.m. (3:34 a.m. ET) Saturday at London's St. Mary's Hospital, Kensington Palace announced. She weighed 8 pounds, 3 ounces.
"Her Royal Highness and her child are both doing well," the palace tweeted.
Simply by virtue of being born, the newborn girl is fourth in line for the throne. That's behind her grandfather Charles, the Prince of Wales; her father, William, who was with his wife at the hospital; and her big brother, Prince George, who was born in July 2013.
The rest of the royal family – including Queen Elizabeth II, the Prince of Wales and Prince Harry – learned of the delivery shortly before the public did, via Twitter. This was before a smiling William left the hospital just after 3:50 p.m., waving to reporters before getting in a Range Rover and driving away.
He came back a few minutes later with George, and the two headed into the hospital. George didn't stay long before heading back out, the palace tweeted.
After waving to onlookers, the royal couple and their newborn daughter left the hospital at about 6:15 p.m., then drove off to meet their son at Kensington Palace.
That means the whole family can now celebrate together.
But they won't be the only ones.
'I feel as though I had the baby myself'
This was a big deal in Britain and, if you scanned social media, the world as well.
The epicenter was outside St. Mary's Hospital, where people had congregated for days – some wearing pink or blue, depending on their preference for a boy or a girl – ahead of the royal arrival.
Terry Hutt, who just celebrated his 80th birthday, didn't care whether the newborn was a prince or princess; the more the merrier, he figures.
"Well I'd like both! Can you imagine how George feels?" Hutt said. "It's probably his new toy."
The anticipation turned to elation when the good word emerged.
"It's a baby girl – what more can we want?" said one woman, adorned in a blazer patterned with the Union Jack, who'd been there for 11 straight days except to go home at night. "I'm over the moon. I feel as though I had the baby myself. I'm so elated."
Amanda Copko, a 27-year-old visiting London from Oregon, acknowledged that "it's a silly feeling" given everything else happening in the world, but still "one of the most amazing feelings" she's experienced.
"It's so fun to be a part of it," said Copko. "I have to kind of catch myself, take a step back, and really soak it all in."
London landmarks to light up in pink
The excitement wasn't confined to St. Mary's Hospital, however.
Crowds also swarmed outside the gates of Buckingham Palace, the queen's home, many of them crowding around an easel containing the birth announcement.
British David Cameron was among the many who welcomed the news on Twitter, saying he is "absolutely delighted" for the Duke and Duchess of Cambridge.
Some of London's best-known landmarks in Parliament, Westminster Abbey and Big Ben's tower were to be lit up in pink Saturday night in honor of the newborn girl, the Westminster Council announced.
Sailors in the Royal Navy gave a shout-out not so much to William or Catherine, or even their new daughter. No, the message spelled out – in sailors, lined up on the HMS Lancaster, which is known as the Queen's Frigate – appeared more targeted toward little George.
It was one word: "Sister."
An instant celebrity
Much like their father, George and his little sister likely will continue to get a lot of public attention while growing up.
The media generally have been respectful of the royal family's wishes to restrict photos of Prince George. And having the family live at Anmer Hall, which is about 110 miles (180 kilometers) north of London's Buckingham Palace, should help them have some semblance of privacy.
But Kate Williams, a royal historian, expects this will be hard to keep up as the royal siblings enter their teenage years and adulthood. In the British royals' long history, after all, it's only now they're living in a time of abundant media outlets, the Internet and smartphones. And the glamorization of princes and princesses is as strong as ever.
In some ways, Catherine's newborn daughter will have an easier time than her brother "because no one thinks she's going to be queen," according to Williams. As a girl, though, she may face different types of scrutiny than a boy might – like what she's wearing, how her hair looks and more, much like her mother has – the historian said.
"Whatever the mainstream do agree to do, people are there with camera phones, the Internet … it's going to be very, very difficult to give (this baby) a real, private normal childhood like Kate Middleton had simply because (she's) a huge celebrity," Williams told CNN. "Everyone wants a photo. It's going to be very, very hard to hide her away – (when) all these little girls across the world just want to see the real, royal princess."
One question remains: What's her name?
While the older brother or sister is destined for a life of regal duty and obligation – of public engagements, investitures and ribbon cutting ceremonies – the role of the younger royal is less defined.
That's the case for William's brother, Prince Harry, who has been bumped to fifth place in line for the throne.
Prince Harry's ascension to the throne was a longshot, anyway. The second child of royal parents is known as "spare heir." Traditionally, they were expected to rule if an older sibling died or could not become king or queen.
Now that the world has seen its first glimpse of the new princess, speculation has turned to her name. On the day of her birth, Alice, Charlotte and Olivia led the top three spots on betting websites.
If George's full name is anything to go by, they might use all three. The chubby-cheeked toddler's official name is Prince George Alexander Louis of Cambridge.
George and his new baby sister may use "Cambridge" as a last name when they attend school in a few years.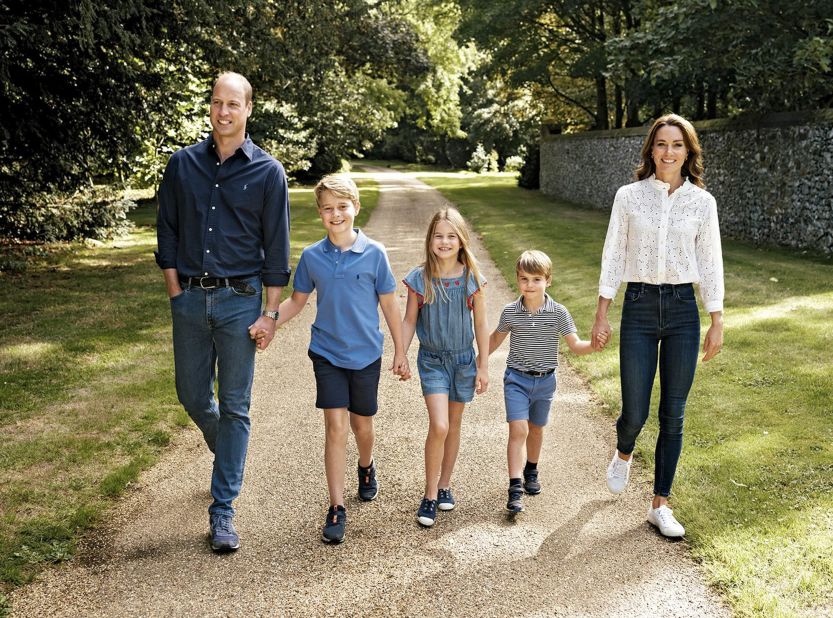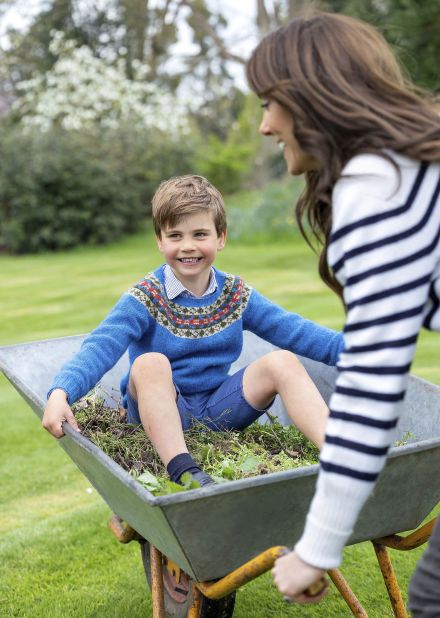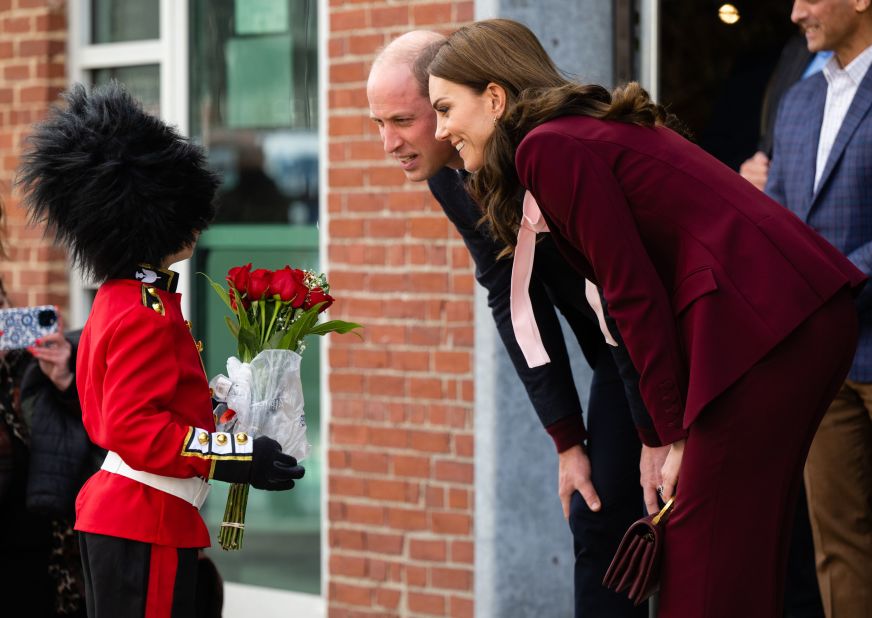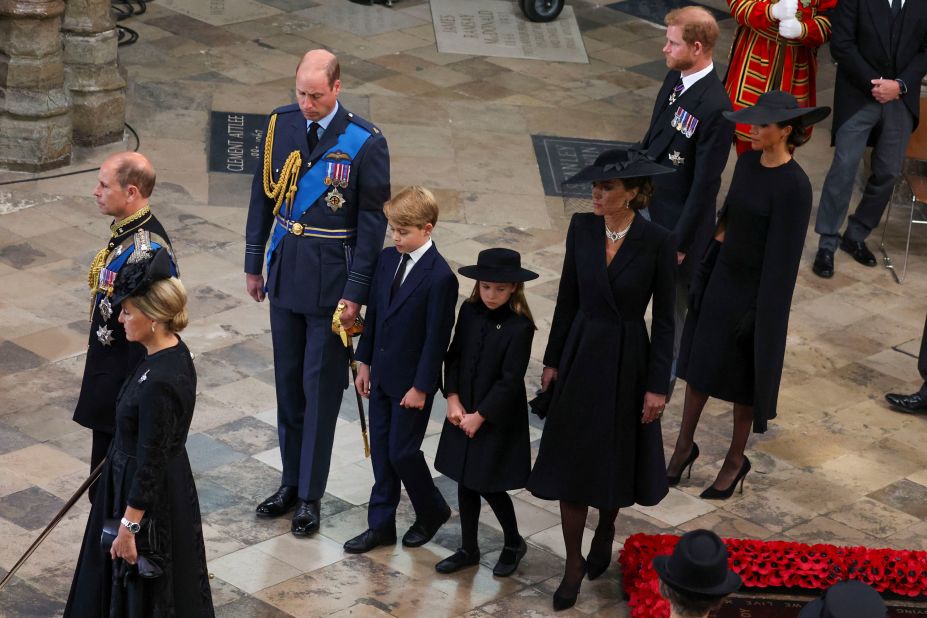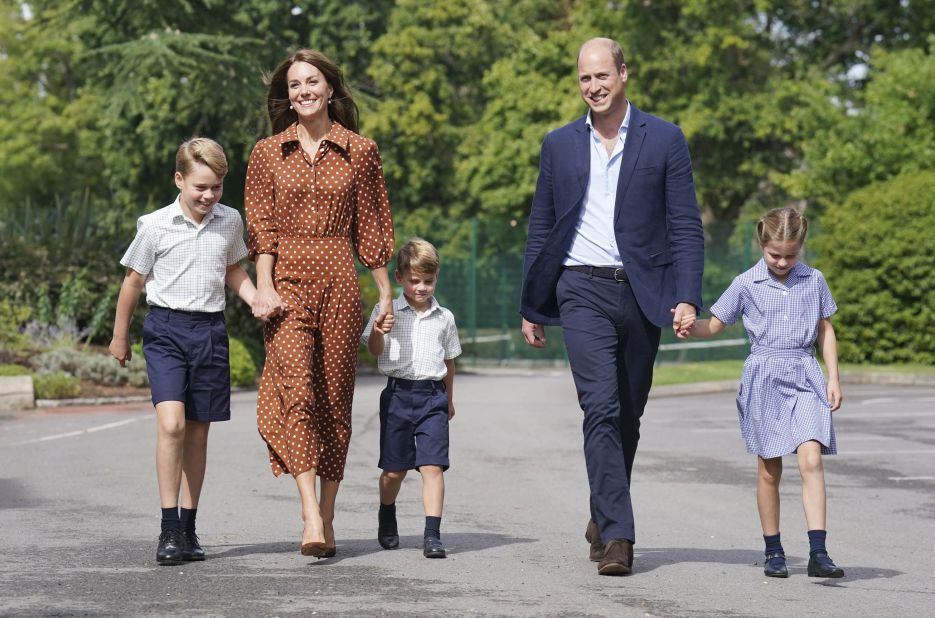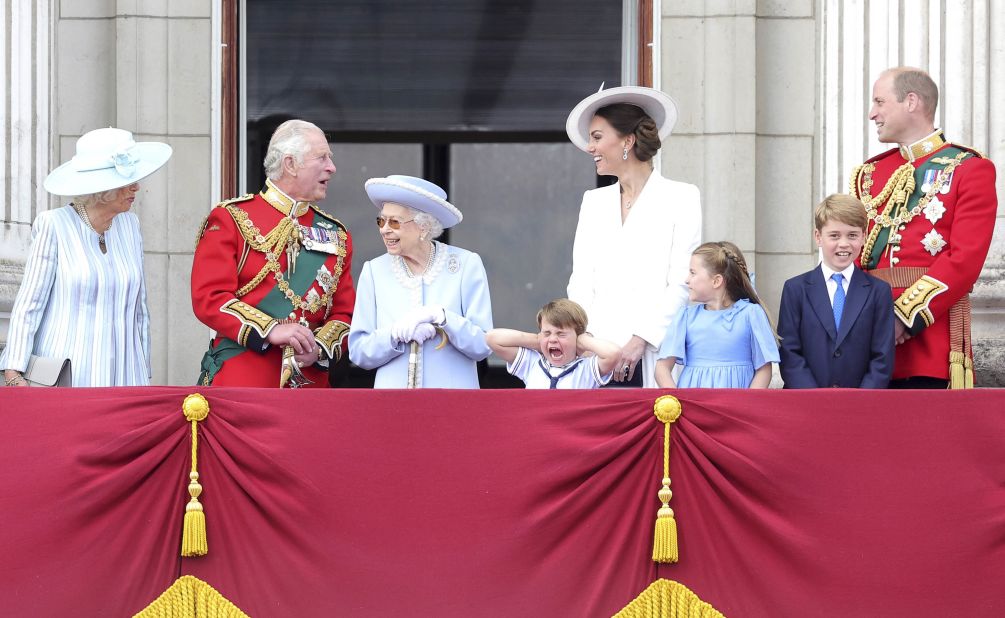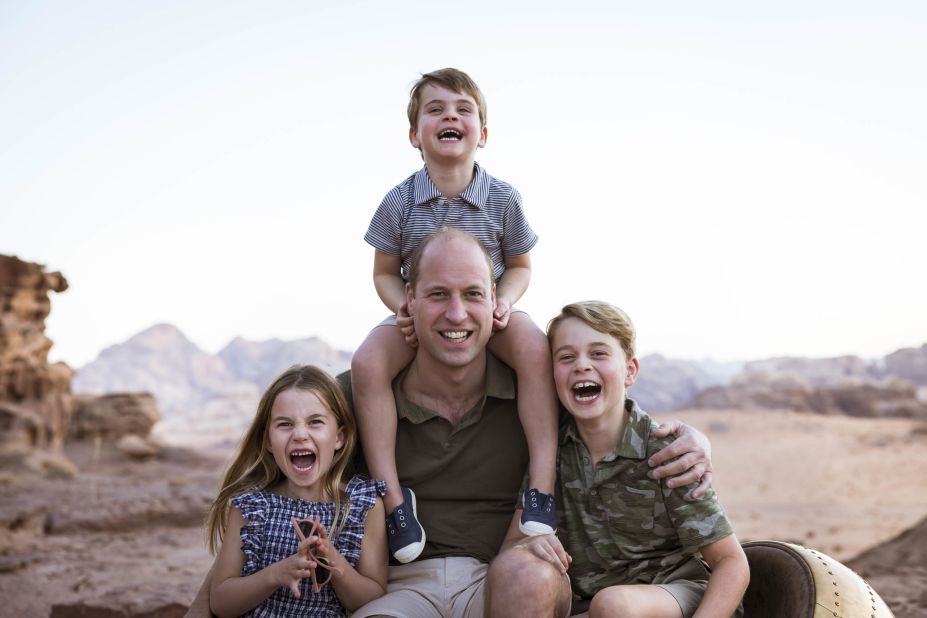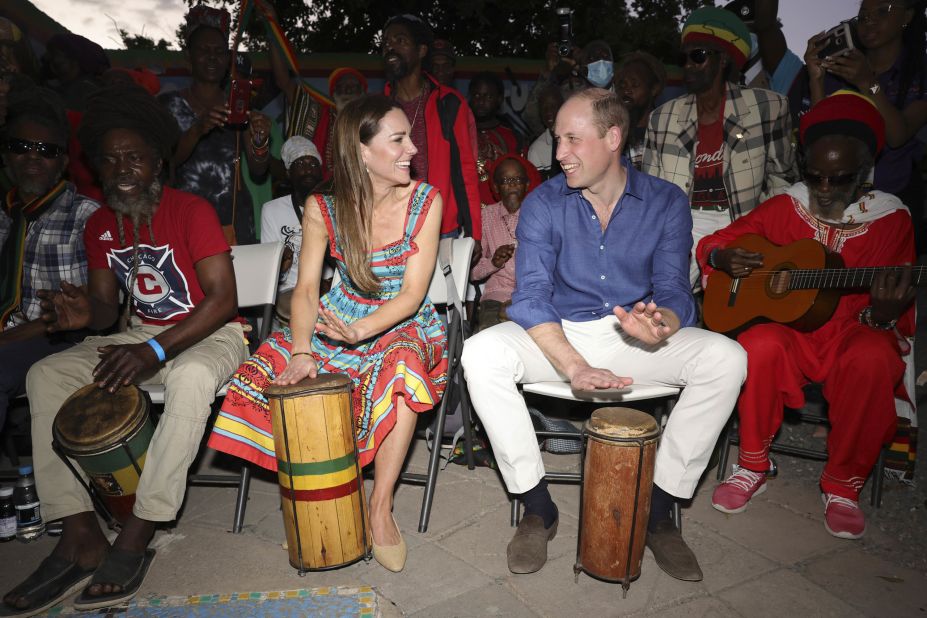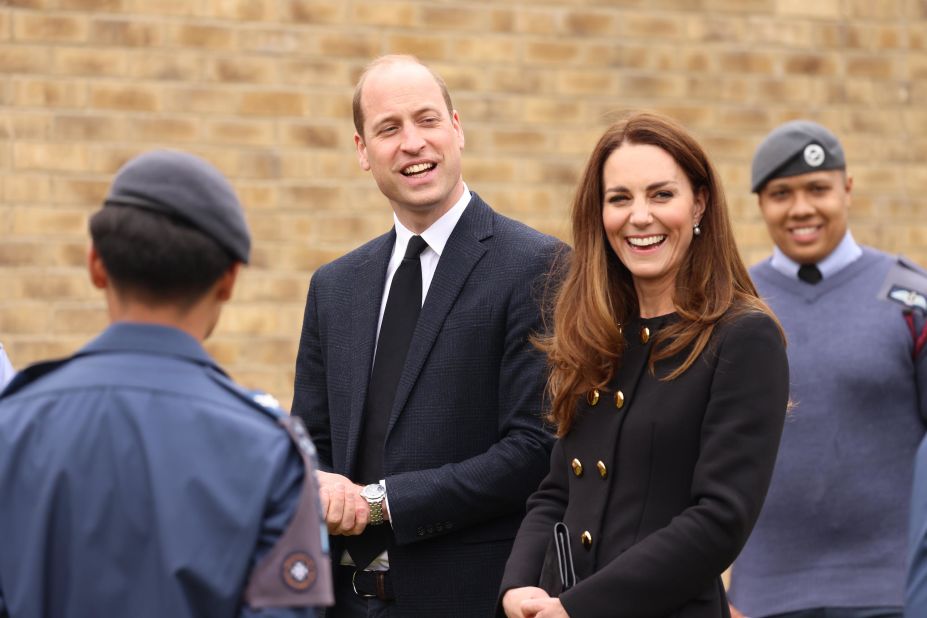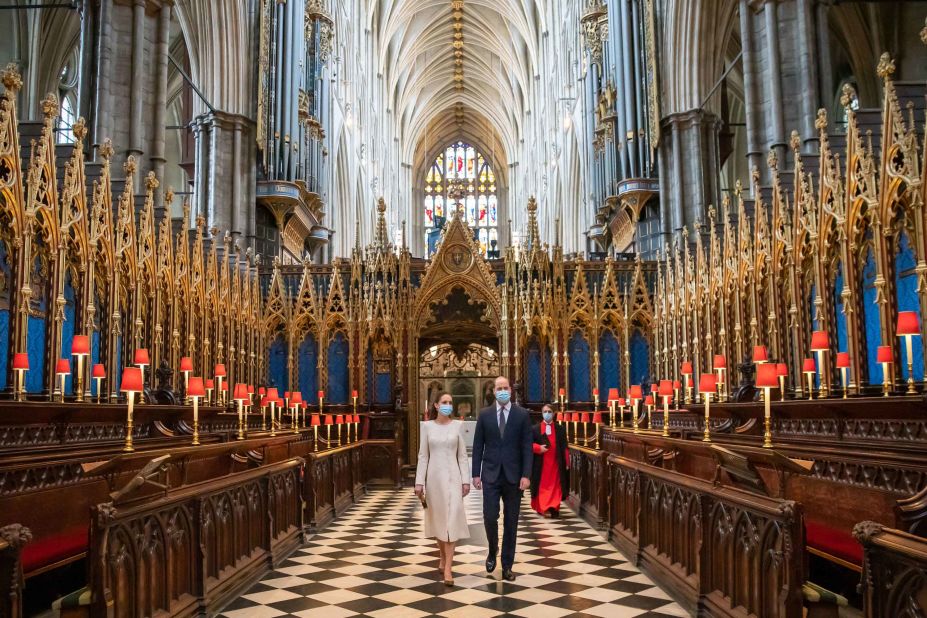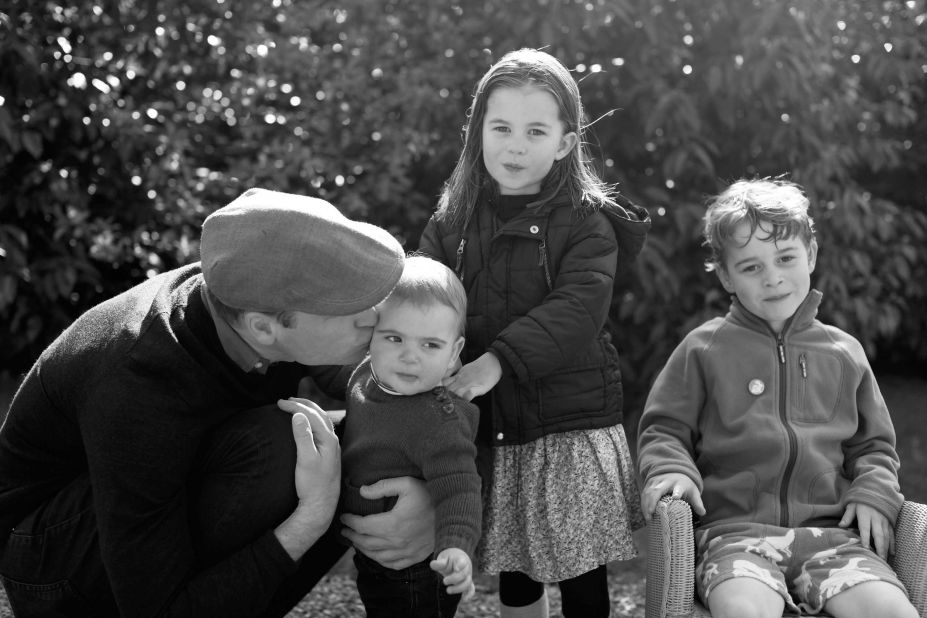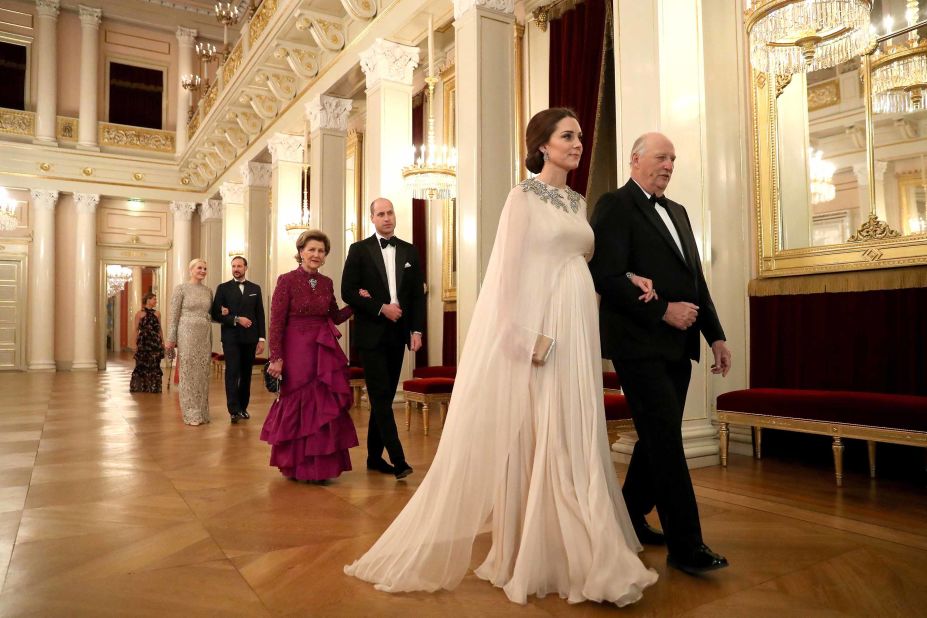 Will and Kate's royal family
CNN's Elaine Ly contributed from London, and Faith Karimi and Greg Botelho wrote and reported from Atlanta. CNN's Max Foster and Jason Hanna contributed to this report.