Story highlights
Libya army chief has previously expressed opposition to plan
European Commission to consider mandatory numbers of migrants EU countries must accept
UK expresses opposition to any mandatory quotas on number of people to be resettled
The European Union, facing a rising tide of migrants, asked the United Nations on Monday to authorize military action to destroy boats used to smuggle people from Africa to Europe.
Federica Mogherini, the EU's foreign policy chief, outlined for the U.N. Security Council the EU's plan to destroy boats used by smugglers as long as the boats are known to be empty.
The boats are used to transport people who are bent on escaping violence, or desperate for a better life, from North Africa primarily to Italy – which happens to be Mogherini's home country.
Many of the migrants are from sub-Saharan Africa and Syria, or are foreign workers who have lost their livelihoods. They know that traffickers can take them to Europe from Libyan shores.
But many die at sea. More than 3,400 migrants died in 2014, according to estimates from the U.N refugee agency. And nearly 2,000 have lost their lives already this year, the agency estimates.
Libyan army chief opposes military action
Mogherini said the EU could not stem mass migrations on its own.
"This has to be a common global effort," she said.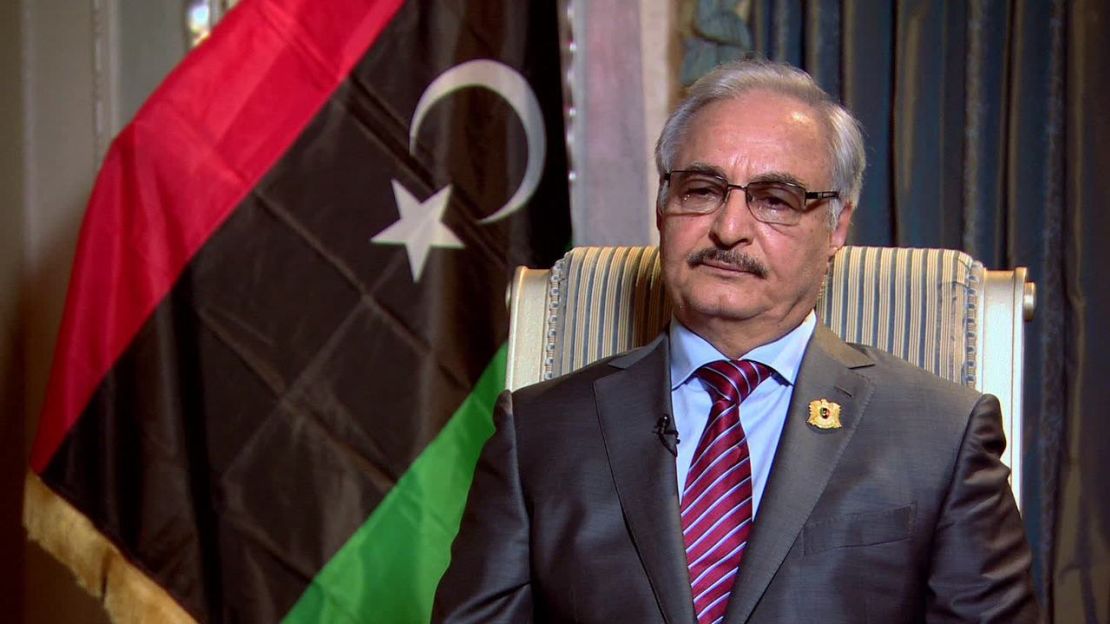 Any migrants found on the boats will be processed as refugees or asylum seekers, she said, rather than being forced to return to their home countries.
But the proposal will not meet with unanimous approval in the region. In an interview with CNN's Becky Anderson at the end of April, Libyan army head Gen. Khalifa Haftar said his country had not been consulted, would not cooperate – and, he hinted, might even resist military action on its territory.
EU might require specific numbers to be accepted
The EU is also pushing a plan to accommodate those migrants who do make it to Europe – one that will not meet with universal approval on the continent. The plan, a draft of which CNN has seen, would call for quotas on the number of migrants each EU country would be required to take in.
A spokeswoman for the European Commission said repeatedly Monday that the document was still being redrafted, and she would not comment on whether any EU countries would be able to opt out of the quotas.
The commission, which is the EU's executive arm, will consider the proposal Wednesday.
UK opposes mandatory quotas
Britain has already made it clear that it opposes quotas.
"The UK has a proud history of offering asylum to those who need it most, but we do not believe that a mandatory system of resettlement is the answer," a representative for the British Home Office said. "We will oppose any EU Commission proposals to introduce a nonvoluntary quota."
Skepticism of the EU runs high in Britain, as does concern over the number of migrants entering the country. David Cameron, the newly re-elected Prime Minister, has promised to hold a nationwide referendum by the end of 2017 on whether the UK should leave the EU.
Journalist Barbie Latza Nadeau contributed to this report.