Story highlights
NEW: U.S. Marine Corps releases names of all six Marines killed in Nepal chopper crash
The crew was evacuating casualties in rugged terrain May 12 when helicopter crashed
The United States Marine Corps on Sunday released the names of the six Marines killed during a relief mission last week in earthquake-ravaged Nepal.
The bodies of Capt. Dustin Lukasiewicz, Sgt. Ward Johnson, Sgt. Eric Seaman, Cpl. Sara Medina, Lance Cpl. Jacob Hug and pilot Capt. Chris Norgren – together with those of Capt. Tapendra Rawal and Warrant Officer Basanta Titara of the Nepalese Army – arrived in the capital city, Kathmandu, on Sunday morning.
On May 12, the crew's UH-1Y helicopter crashed in rugged terrain about 8 miles north of Charikot on a mission to evacuate casualties, the Marine Corps said Sunday.
The area was so remote and hard to reach, it took days to locate the wreckage and recover the bodies.
"You know, our terrain is so … difficult, that is why (it crashed)" Nepali Prime Minister Sushil Koirala said Sunday. "We feel so sorry for that."
Marine Corps Lt. Gen John E. Wissler, commander of Joint Task Force 505 – which arrived in Nepal April 29 to conduct humanitarian aid and disaster relief operations – thanked Nepali armed forces for their help during the intense search.
"You never hesitated in the joint effort to bring our brothers home," said Wissler. "Everyone united – the soldiers hiking through hazardous terrain, the pilots flying in uncertain weather conditions and the Nepalese special forces standing watch over our Marines on a mountainside at night."
While Koirala blamed his country's treacherous topography for the crash, the official cause remains unknown, according to Col. John Armellino, Joint Task Force 505's chief of staff. Radio transmissions, however, indicated the crew was having some type of fuel problem. Armellino said the investigation could take weeks or months.
Crew members mourned
The helicopter's pilot was 31-year-old Capt. Chris Norgren of Wichita, Kansas.
Norgren "loved to fly," according to his father, Ron Norgren.
"He was a very compassionate and caring person," his mother, Terri Norgren, told CNN's Anderson Cooper. "He wanted to help people. That's the whole reason he went over there. He told me 'Mom, somebody's got to do this. And this is what I'm supposed to be doing.'"
"He was doing things he loved," Ron Norgren added. "He loved to help people and he loved to fly. And he was just incredible."
Illinois Gov. Bruce Rauner offered his condolences Sunday to the family of Cpl. Sara Medina, an Illinois native.
"Cpl. Sara Medina made the ultimate sacrifice while assisting the people of Nepal during their time of crisis, and her death is a loss for the State of Illinois and the nation," the governor said in a statement. "(Her) courage and dedication to serving and protecting others makes her a role model for all of us. She will never be forgotten."
Lance Cpl. Jake Hug of Phoenix was a combat videographer, his cousin told CNN affiliate KTVK. Hug was documenting the earthquake relief efforts.
Capt. Dustin Lukasiewicz, a Nebraska native, was just featured in a Defense Department video describing the mission in Nepal. "We were able to deliver some rice, potatoes, and tarps to smaller villages just east of Kathmandu," he said. "Areas that are more difficult to get to via any sort of ground transportation."
"I offer my deepest condolences to (all eight), and their bereaved families," Koirala said.
Marine deaths won't change U.S. mission
Nepal has been devastated by two massive and successive earthquakes: a magnitude-7.8 earthquake on April 25 followed by a magnitude-7.3 on May 12. The combined death toll stands at more than 8,500, according to Laxmi Prasad Dhakal, Nepal's Home Ministry spokesman. More than 21,000 have been injured, he said.
Meanwhile, some 600,000 families have lost their homes, according to the U.N. Office for the Coordination of Humanitarian Affairs.
About 300 American personnel are on the ground in Nepal helping with earthquake relief efforts.
Wissler said the incident would not alter the mission.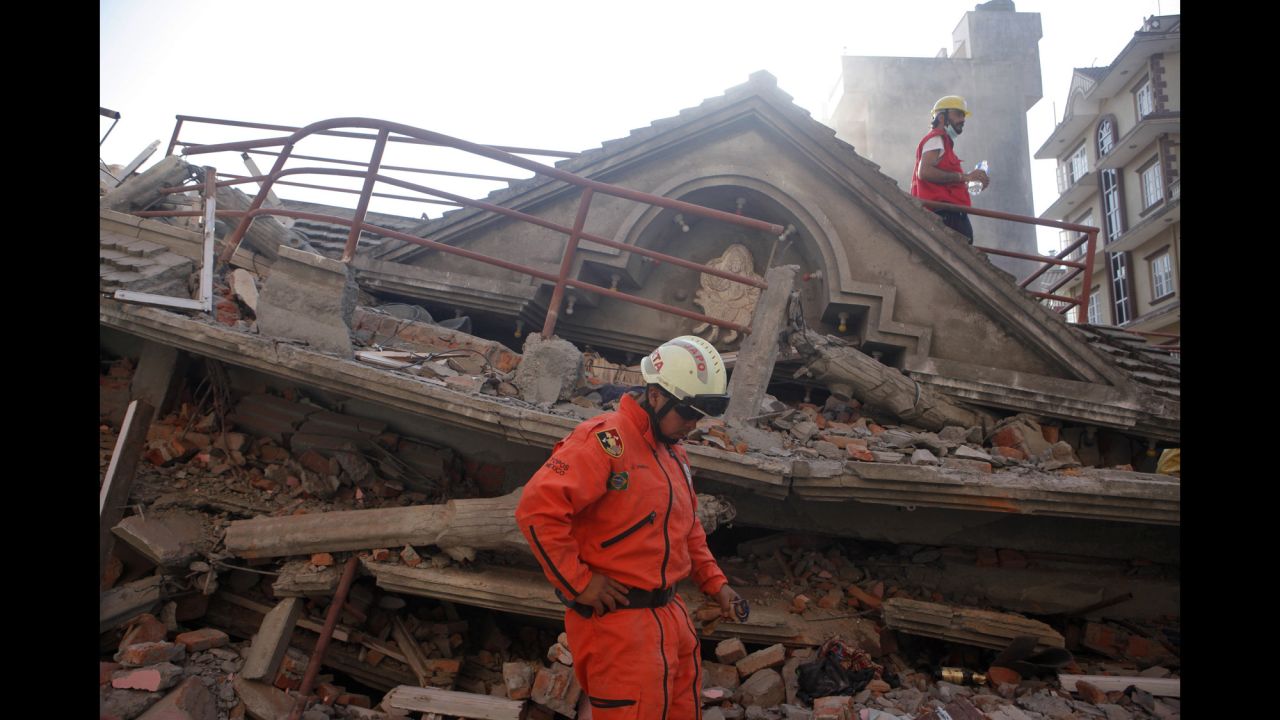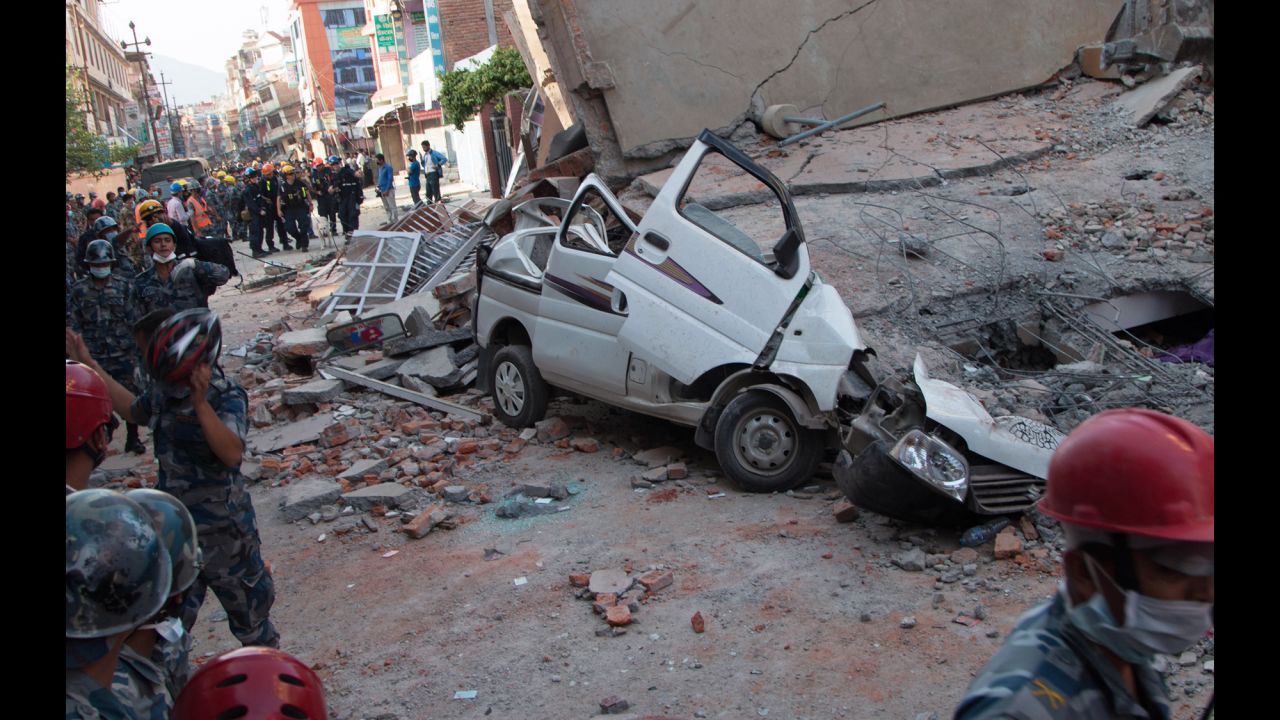 Nepal struck by another deadly quake
CNN's Sugam Pokharel reported from Kathmandu, while CNN's Kimberly Hutcherson, Sumnima Udas, Sarita Harilela, Will Ripley and Manesh Shrestha contributed to this report.