Story highlights
Barrel bombs, as they are called, are now the greatest killer of civilians in many parts of Syria
The humanitarian organization White Helmets has saved 18,000 lives in three years
The group has recently been nominated for the Nobel Peace Prize
In the last five years, life expectancy has dropped by nearly 20 years in Syria. It is an astonishing figure.
And the reason is not because of deadly infectious diseases or lack of clean water, although those are problems there as well. Instead, it has to do primarily with rusty old barrels that are packed with explosives and hurtled out of helicopters onto large neighborhoods. These barrels often contain nails, wire, glass and anything else that can brutally maim and destroy a human body.
The images are awful to imagine, and even worse to see.
According to the Syrian Civil Defense, barrel bombs, as they are called, are now the greatest killer of civilians in many parts of Syria.
Every time one of these barrels strikes, it is the seismological equivalent of a 7.6 magnitude earthquake, and it happens around 50 times a day. While I spoke to James Le Mesurier in Southern Turkey last night, he received word that three more barrel bombs had fallen in just the past few hours. He also told me that when this happens, there is no one for the average citizen to call. "You can't dial 911. You can't dial the fire service. You can't call the local police department. They don't exist."
James is the architect of an organization called the White Helmets that is trying to fill that void. In the process, they hope to accomplish much more as well. These plumbers, postmen, teachers and other civilians are training and joining forces to become a medical and rescue team. They would like to reverse the drop in life expectancy and offer some relief to the countless civilians who have become increasingly desperate, forced to leave their homes and even move into parts of the country now controlled by the Islamic State.
ISIS extends hold on Syria's ancient city of Palmyra
In the old Western movies, it was easy to tell the good guys and the bad guys apart, by the colors they wore. In Syria, a country bursting with too many men in black hats, James and his 2,600 volunteers want to offer an alternative. A glimmer of hope, of men and women in white helmets.
The story of the White Helmets mirrors the escalation of violence of the revolution. In late 2012, the Syrian regime withdrew its forces from northern and southern Syria. Whether it was in response to increasingly powerful rebel forces is not something the regime of Bashar al-Assad has ever acknowledged, but the end product was the same. The absence of government forces essentially turned these into "free-fire" zones. The al-Assad regime could now bomb and shell these areas indiscriminately with thousands of innocent civilians caught in the crossfire and no help in sight.
Over time, it was ordinary men who started to respond to the explosions, fires and attacks. Barbers, bakers, students and electricians, to name a few – consistently showed up to help in any way they could. In many of these areas, it was the same people who kept running into each other while conducting rescues. Most had bought helmets that were white, instead of colored, simply because they were cheaper. And, according to James, it was the local media who first asked "who are all those guys with the white helmets?" It was the birth of a humanitarian organization that three years later has saved 18,000 lives, and recently been nominated for the Nobel Peace Prize.
There are now around 2,600 White Helmets, including 56 women who joined over the last several months. In some of Syria's more conservative communities, women trapped in the rubble cannot be rescued by a man no matter how dire the situation. For them, the women of the White Helmets satisfy an unmet need.
Obama says Syria war unlikely to end during his presidency
Over the last few days, I have had a chance to sit down and talk to 25 of the White Helmets to try and better understand their lives, their motivations and their future. We were in Southern Turkey, not too far from the border with Syria, where the White Helmets were going through a sophisticated training exercise. I was invited to tag along. On our first day, the men all sat in a circle with me, and just started gushing their stories. It was almost cathartic for them, maybe even therapeutic.
Every single one of them raised their hands when asked if they had personally saved a life.
Ibrahim Armanazi, age 28, worked as a barber. He saved a 17-year-old woman with a head injury after a bombing near a local bakery. Abdul Kader Suleyman, 32, is a farmer who saved a 7-month-old girl after two thermobaric missiles hit the town of Darkoush. Mohammed Ata Rashwani, 44, previously worked as a hospital administrator. He rushed to the scene of a missile attack, and "rescued a man whose entire lower half was buried." It was only later that he added something I will never forget. Mohammed joined the White Helmets five days after his son was killed doing the very same job.
Ahmad Rahhal worked as a policeman, and at age 27 moved up the ranks quickly to detective. He told the story of two other White Helmets, who had died after being "double tapped." This is a particularly malicious act that occurs when a helicopter carries two barrel bombs. After dropping the first one, the helicopter circles in the sky waiting for the first responders to arrive. Once a big enough crowd has gathered, they drop the second bomb.
It is different level of savagery.
Ahmad survived that double tap, and was able to also rescue three young girls, who are alive and well.
Ahmad, like all the other White Helmets, is doing his part to turn around the plummeting life expectancy in Syria. And, for him, it is even more personal than that. He is getting married next week, and will be starting a family of his own. When he shared that news, the entire group of hardened White Helmets broke out into spontaneous applause, hooting and hollering.
Despite all they have seen and endured, the men and women who wear the white helmets believe Syria and its citizens can be saved. They have a palpable optimism about the future – and, they want to share it with everyone.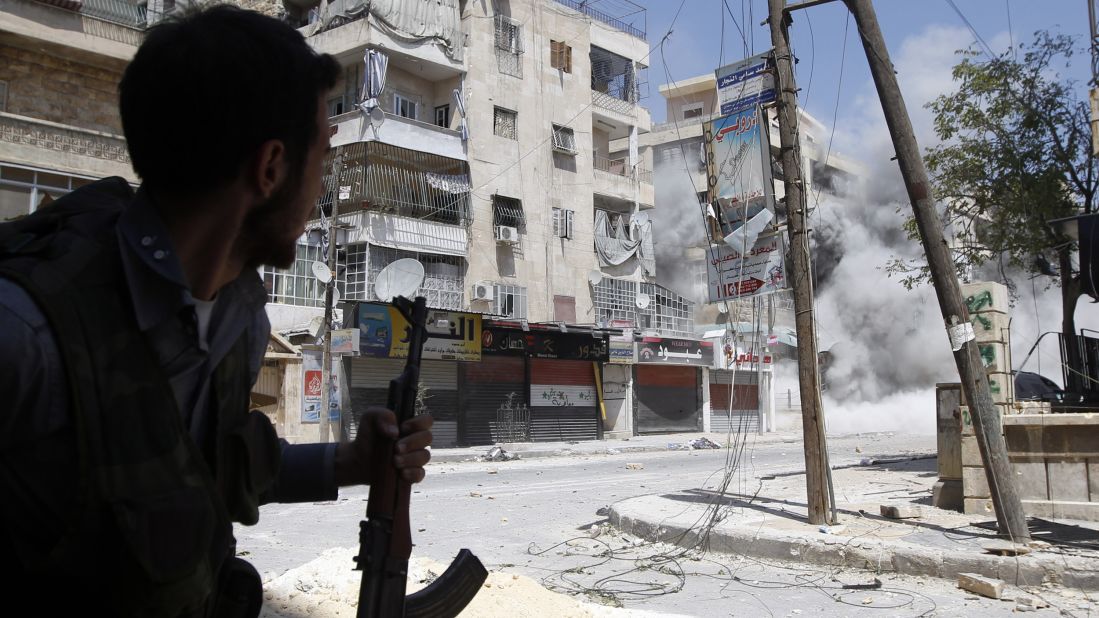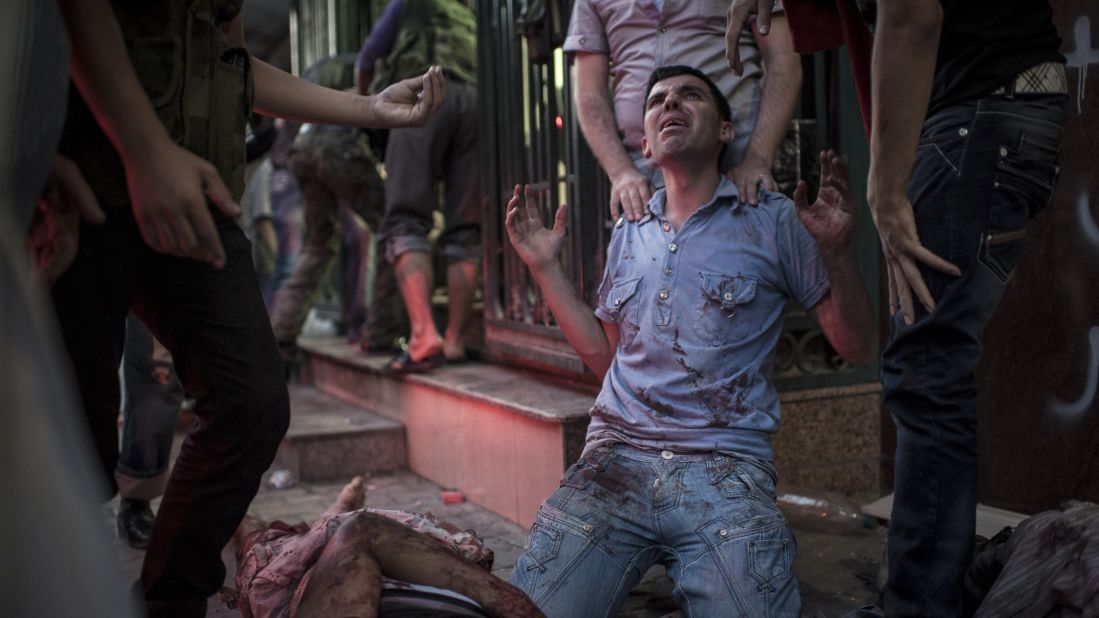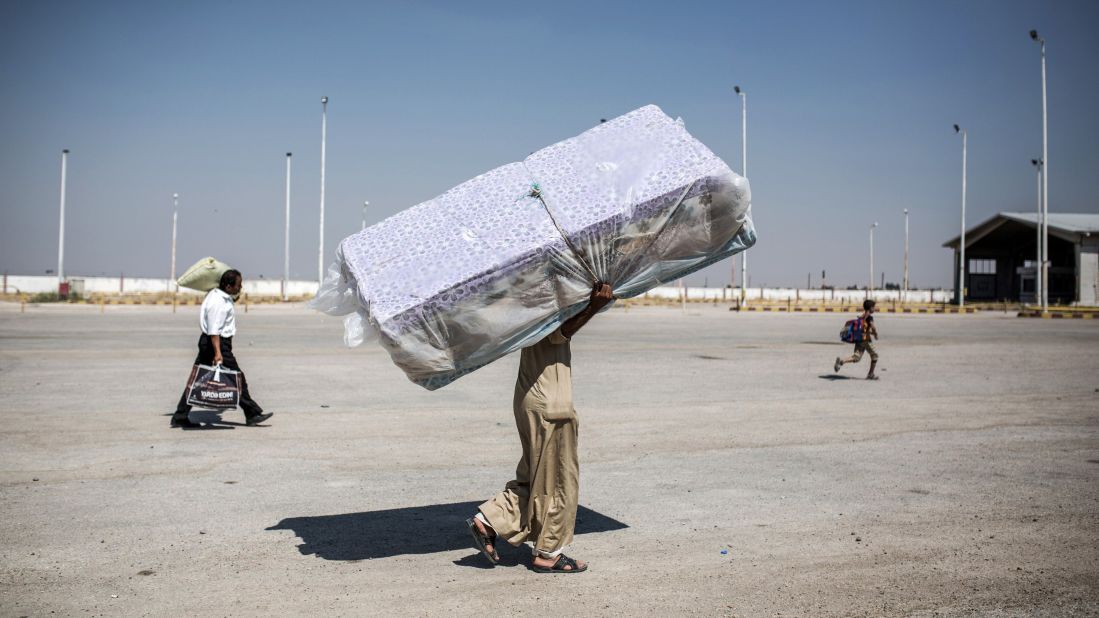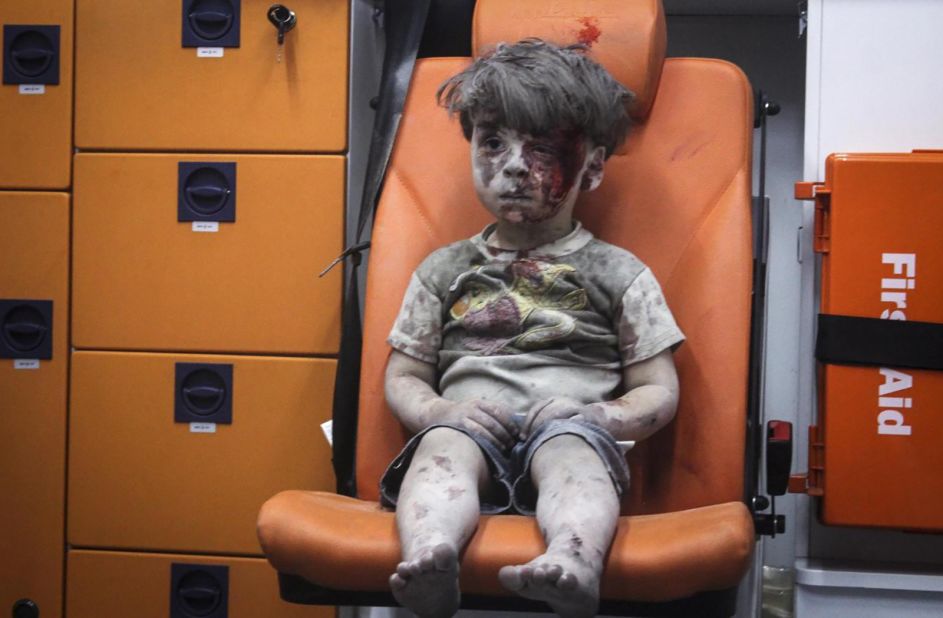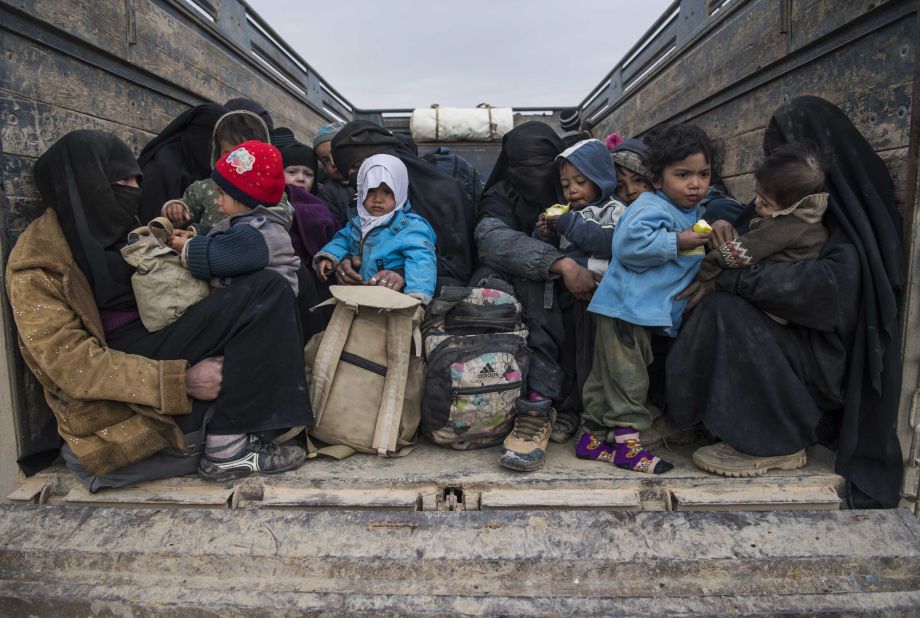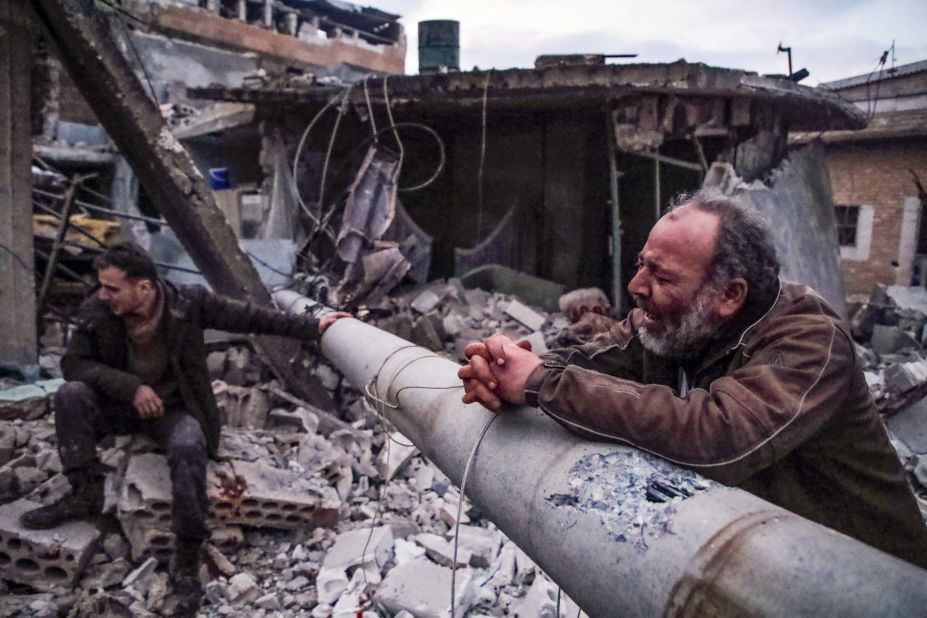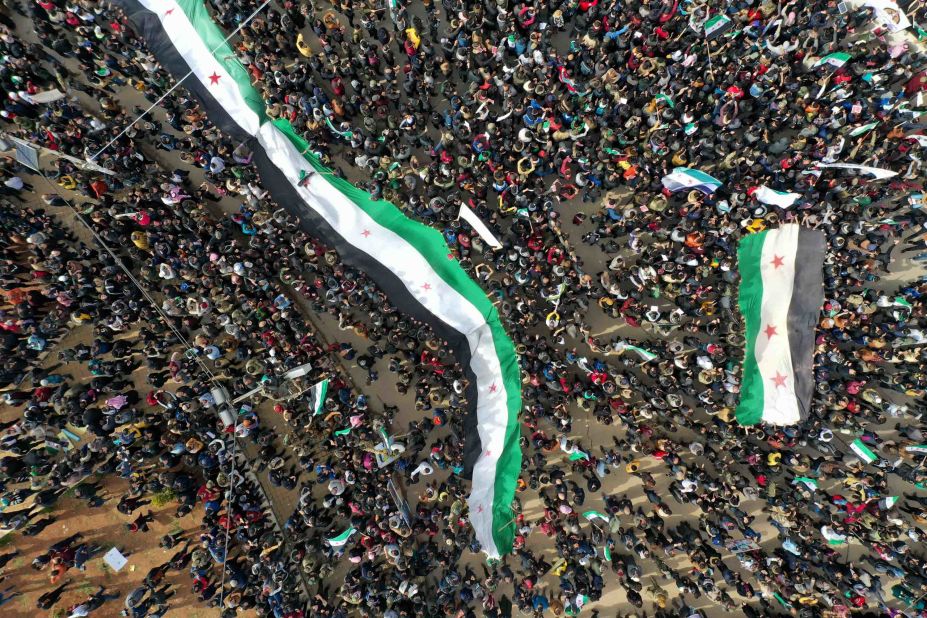 In photos: Syria's civil war