Editor's Note: CNN columnist John D. Sutter is spending the rest of the year reporting on a tiny number – 2 degrees – that may have a huge effect on the future of the planet. He'd like your help. Subscribe to the "2 degrees" newsletter or follow him on Facebook, Twitter and Instagram. You can shape his coverage.
You've probably heard climate change will cause stronger storms, drier droughts and possibly mass extinctions. But one of the clearest – and far-less-talked-about – injustices of climate change is that it threatens to disappear entire countries.
As you're reading this, if all's going well, I should be en route to one of these vanishing nations: The Marshall Islands, a scattering of remote, coral atolls, in the Pacific Ocean, between Hawaii and Australia. Most of these islands, I'm told, aren't much wider than a road, and many of them sit just above sea level. As we burn fossil fuels and chop down forests, we're causing ice caps to melt and sea levels to rise. Some islands in the Marshalls likely will be submerged. Others may see groundwater supplies spoiled and crops killed by saltwater intrusion.
More-frequent floods apparently already have driven some folks away.
I'm on this trip to the Marshalls because readers of this website voted for me to do a story on "climate refugees" as part of my CNN project on 2 degrees of warming. Kelly, a 48-year-old reader in San Jose, California, first suggested the topic. She wanted to know where people in countries like the Marshall Islands will go if their entire nation sinks beneath the sea.
I'd like to invite you to follow my journey on Snapchat, the platform for disappearing stories. Add me. I'm jdsutter. In case you're not familiar with the messaging app, photo and video snaps vanish immediately after their viewed by your friends – or within 24 hours.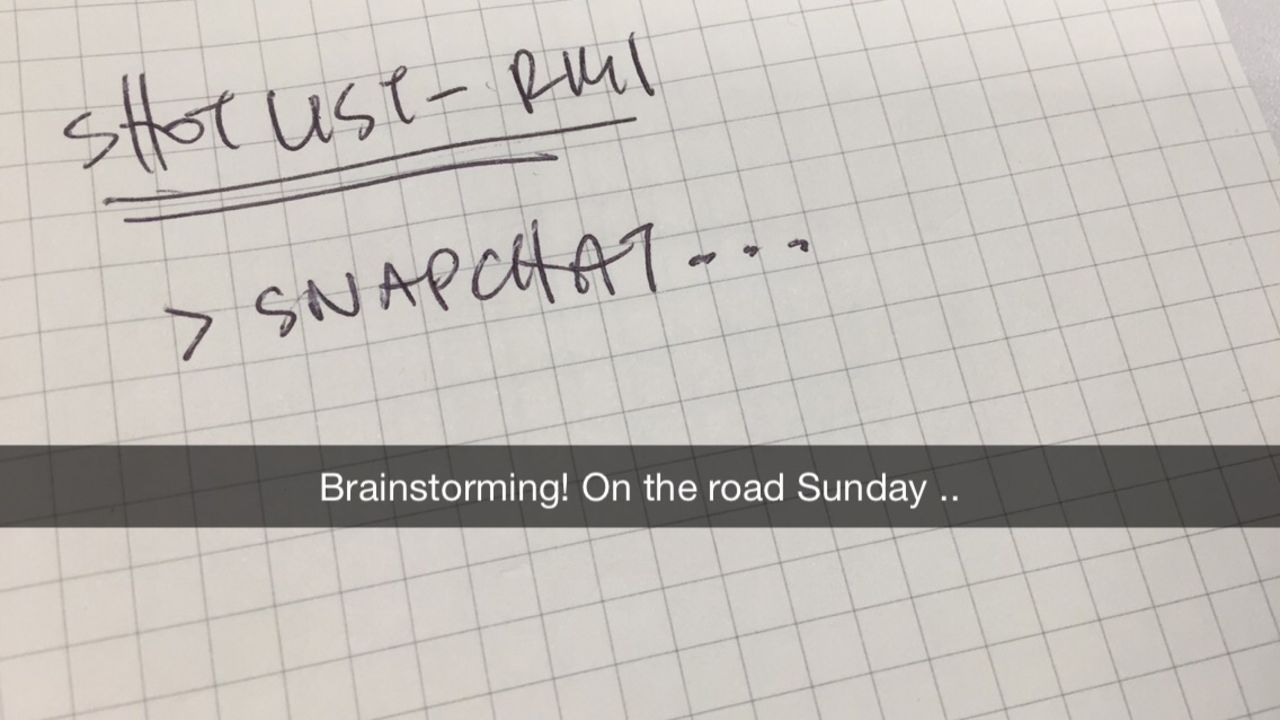 By using this disappearing medium to document the story of a disappearing nation, I'm hoping to underscore the urgency of this human rights crisis.
This is a country that's vanishing because of us.
And when these islands succumb to higher tides, so will their cultures and languages.
Their stories disappear, too.
Those of us who live in the carbon-addicted world – that's me, and probably you – are gambling with the future of the Marshall Islands, Kiribati, the Maldives and other island nations. Our reckless indifference, and our reluctance to move rapidly toward a zero-carbon economy, may literally erase them from the globe.
I hope this coverage – again, which you suggested and voted for – will be some small part of raising awareness about the plight of these islands, which aren't causing climate change but are among the first to see its impacts. Their stories don't have to vanish if the world acts quickly enough.
If you want to follow my trip to the Marshalls, download the Snapchat app and add jdsutter to your friends list. To do that, click on the ghost icon at the top of the home screen. Click "add friends" and then "add by username." That's where you type in jdsutter – and click the plus sign. My daily updates – assuming I can get a decent Internet connection, which I hear is a liiiiiittle tricky in the Marshall Islands – will appear in your list of "Stories" in the app. Swipe left from the home screen to get to those, and look for my name.
Feel free to e-mail me with questions or suggestions for the trip. You can also sign up for my "2 degrees" newsletter if you'd rather receive updates that way. I'll share stories on CNN.com when I return as well.
Thanks in advance for following this journey – and participating in this "2 degrees" series.
Email questions to: climate@cnn.com.
Subscribe to the "2 degrees" newsletter.
Follow the project on Facebook, Twitter and Instagram.
2 degrees Celsius: A critical number for climate change