Story highlights
Vermont Sen. Bernie Sanders formally jumped into the Democratic primary race Tuesday.
The self-described "Democratic socialist" launched a campaign critical of the power of Wall Street.
Burlington, Vermont
CNN
—
Bernie Sanders is not just running for president – he's promising a "revolution."
The firebrand Vermont Senator vowed Tuesday to wrest back America from the hands of billionaires, formally launching a populist grass roots White House bid that threatens to tug Democratic frontrunner Hillary Clinton towards the liberal left.
"The gap between the very rich and everyone is wider than at any time since the 1920s. The issue of wealth and income inequality is the great moral issue of our time, it is the great economic issue of our time and it is the great political issue of our time, Sanders roared, before thousands of supporters in Burlington, the liberal city he once served as mayor.
'Enough is enough," Sanders said, warning he was putting the "top 1%" – the biggest beneficiaries of what he says is an immoral economy skewed against the poor, on notice.
RELATED: Sanders says Clinton's wealth is 'a problem'
"To the billionare class I say your greed has got to end," he said.
"This great nation and its government belong to all of the people and not to a handful of billionaires, their super PACs and their lobbyists," Sanders said, his rasping voice echoing across a placid Lake Champlain, with the Adirondacks etched on the horizon.
Sanders, who trails Clinton in most polls by around 50%, is the longest of long-shot candidates as his politics sits well to the left of the mainstream of the Democratic Party, let alone most of the rest of American voters.
But despite that, polls show that assuming Vice President Joe Biden, and liberal favorite Elizabeth Warren don't take Clinton on, Sanders is now currently the best-placed Democrat to serve as an alternative to the former secretary of state.
And even if he is not able to threaten Clinton's dominance, he may help shape the contours of the Democratic race for president and possibly pull Clinton away from the political center ground that she prefers to occupy.
Sanders did not mention the former secretary of state by name, but much of his speech seemed a veiled argument that he, and not Clinton, after more than two decades in the rarefied air at the top of U.S. politics, understands the plight of the working and middle classes.
"Today … we begin a political revolution to transform our country economically, politically, socially and environmentally," Sanders told a crowd, cooled in the hot sun by free helpings of ice cream from "Ben and Jerry's," an iconic local brand.
RELATED: Clinton's super PAC fundraising irks progressives
"Enough is enough. This great nation and its government belong to all of the people and not to a handful of billionaires, their super PACs and their lobbyists," he said.
Specifically, Sanders promised to spend $1 trillion to create 13 million jobs in a massive infrastructure program, to double the minimum wage to $15 an hour, to end the "greed" of the "billionaire class" by raising taxes for the wealthy and to break up the largest financial institutions in the country.
In a progressive, government-led program that would indeed represent a revolution if it was ever passed, Sanders promised a single-payer state health care system, free college tuition at colleges and universities and to reverse climate change.
The Brooklyn-born Sanders denies he is a political outlier at the fringes of mainstream politics. Instead, he accuses his fellow politicians and the media of ignoring the reality that the wealthy are doing better than ever in the wake of the worst recession in 80 years while many in the middle class are still struggling.
Since he confirmed on April 30 that he would launch a presidential run, Sanders, 73, has enjoyed a boost in the polls in the key early states.
A Quinnipiac University polls in Iowa found that 15% of likely caucus goers would back him while 18% of likely Democratic voters in New Hampshire backed his campaign. Clinton however dominated the surveys, with 60% and 62% ratings in the two polls, respectively.
However, while he lags behind Clinton, Sanders, for now, is ahead of other possible Democratic long-shot candidates, including former Maryland Gov. Martin O'Malley, who is set to make an announcement on his intentions at the weekend and former Virginia Sen. Jim Webb.
The polls reflect the fact that many Democrats privately believe that Clinton is the best chance they have to hang on to the White House, and the former secretary of state is an even more prohibitive frontrunner than before she lost to Barack Obama in the 2008 Democratic primary race.
But Sanders, a rumpled and sometimes grumpy figure, who prides his independence and who has spent decades questioning the power of corporate barons on Wall Street may at least have the issues on his side.
The theme of income inequality is dominating the economic argument in the nascent 2016 campaign – not just among Democrats, but it is also beginning to feature in the rhetoric of top Republican hopefuls, including Jeb Bush and Marco Rubio.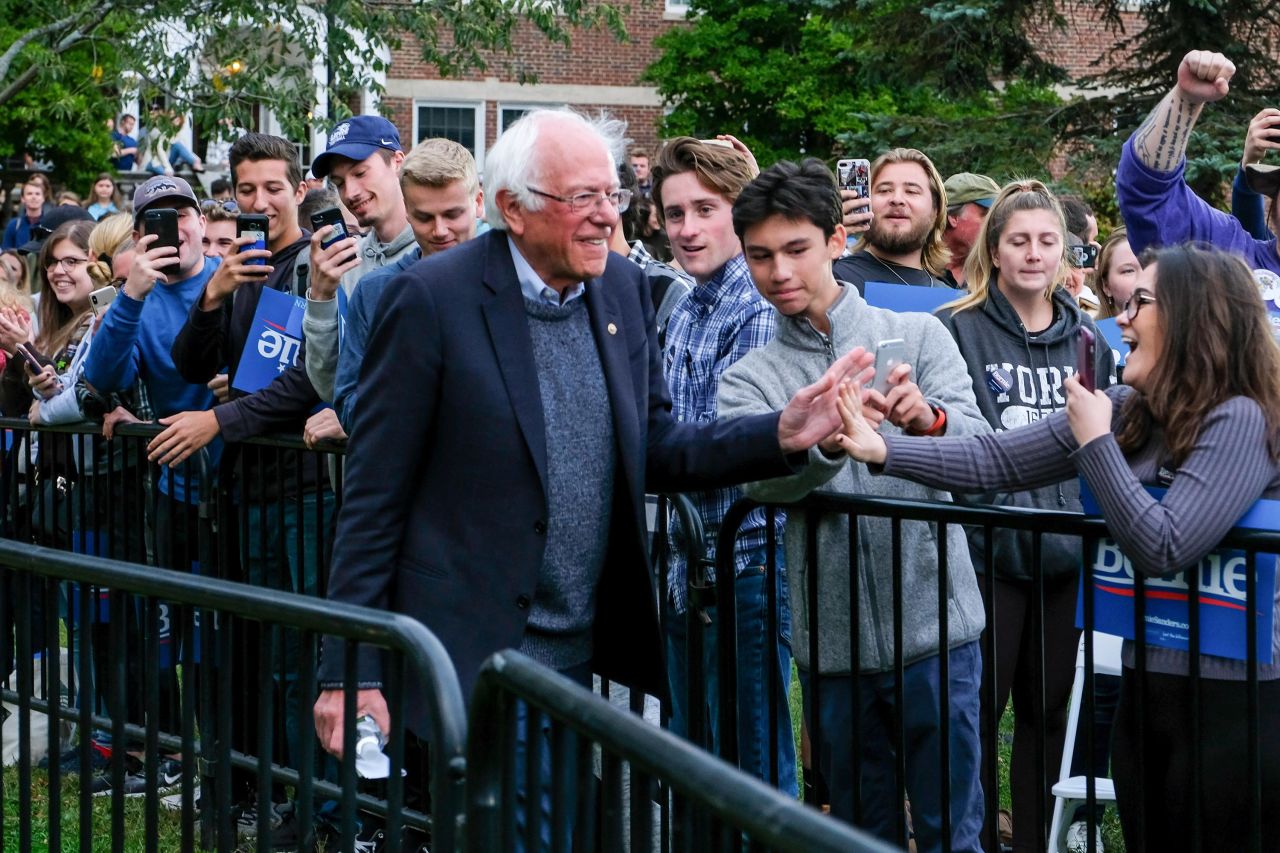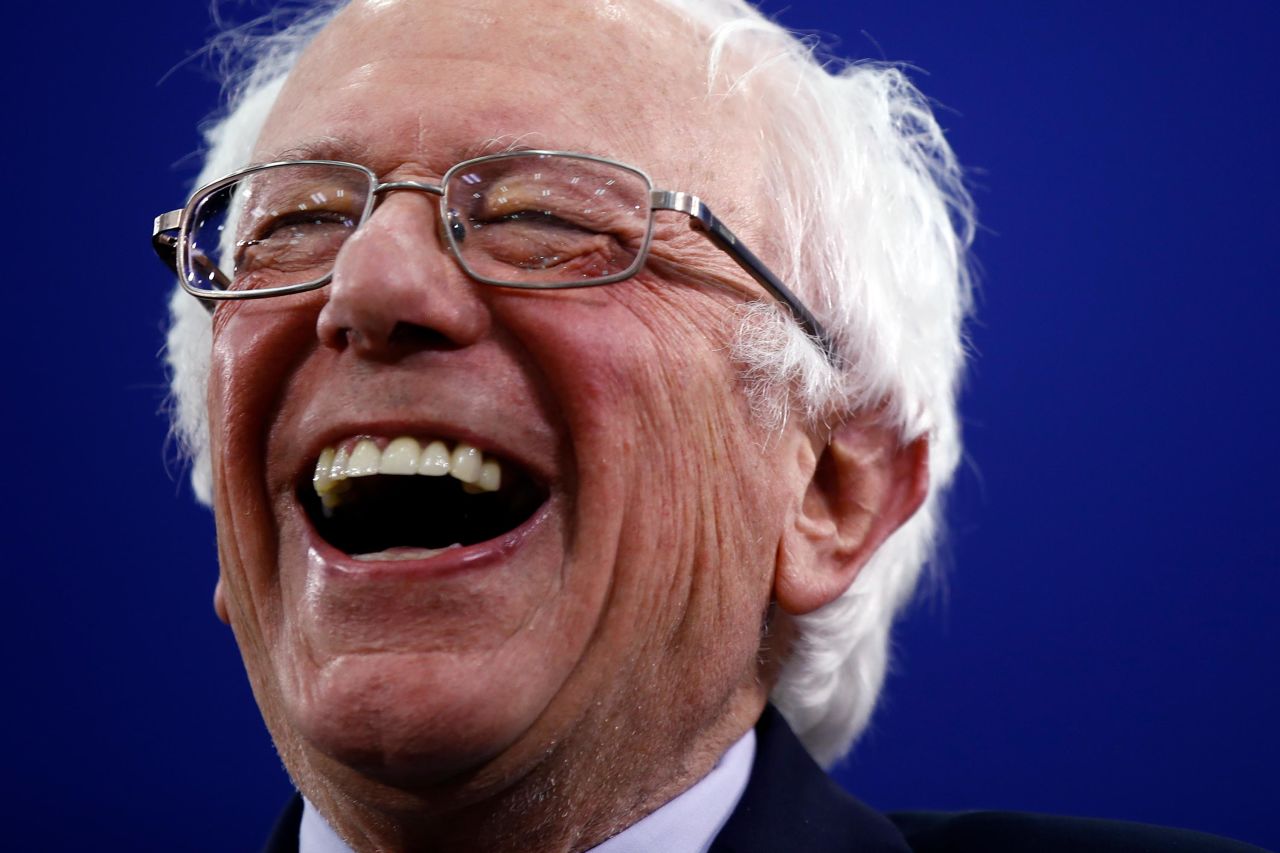 In photos: Former presidential candidate Bernie Sanders
Sanders hopes of mounting a credible campaign may rest on whether he can corral support from liberal Democrats who are pining for a run from another populist economic crusader Warren, who insists she is taking a pass on the race despite wildfire support among the party's grass roots.
In many ways, Sanders is an anti-politician. Despite serving as mayor of Burlington for four terms and winning seats in the House of Representatives and the Senate, he glorifies in being an outsider, and with his wild white hair and brusque manner lacks the polish of most Washington politicians – and presidential candidates.
Sanders will be especially closely watched for the way he handles Clinton and could pose perhaps the most risk for the former first lady on the debate stage, where he can be a tenacious advocate for his policy positions.
But he insisted that the election was not about personality clashes.
"This campaign is not about Bernie Sanders. It is not about Hillary Clinton. It is not about Jeb Bush or anyone else. This campaign is about the needs of the American people," he said.
But Clinton will be mindful of the fact that the first signs of vulnerability in her 2008 Democratic primary campaign came when she tripped up in an exchange with another long-shot contender, then Sen. Christopher Dodd.
One area where Sanders could make things dicey for Clinton is over the vast Trans-Pacific Partnership Trade pact which is at the centerpiece of Obama's foreign policy. Sanders and many liberal Democrats oppose the deal because they believe it will accelerate the loss of U.S. jobs to low wage economies overseas.
Clinton has yet to say whether she is for or against the proposed deal.
Sanders also had sharp words for the media, arguing that it often obsessed on trivialities and character issues, rather than the policies Americans cared about.
"Politics in a democratic society should not be treated like a baseball game, a game show or a soap opera. The times are too serious for that," he said.
Who's running for president?