Senior administration officials said Friday that the U.S. is continuing to hold negotiations with the governments of Afghanistan and Qatar as a deadline to determine the fate of five Taliban figures released in a prisoner exchange with the U.S. looms.
The Taliban members were traded for Sgt. Bowe Bergdahl in May of last year and have been housed and monitored in Qatar under a one-year travel ban lasting until the end of the month.
Bergdahl, who was captured and held by the Taliban for five years, was charged with desertion in March and could face a life sentence.
READ: Five questions on the delay in a decision on Bowe Bergdahl's fate
A diplomatic source told CNN early Friday evening that U.S. and Qatari officials will have a final, decisive meeting Saturday about what to do about the five men.
Qatar is willing to extend the agreement under exactly the same terms, but will not renegotiate the terms, the source said. The Americans are sending signals they want to add additional surveillance and more restrictions on their movement.
"[Qatar] will keep them if both parties agree and if there are the same conditions of the old agreement," the source said. "[Qatar is] not going to add other terms because [Qatar is] not going to make it more complicated for [themselves]."
The source said that although U.S., Afghanistan and Qatar are the main parties, the Taliban do have a say and are welcome to stay in Qatar, noting the five have brought their families to Qatar and now total about 70 people among them. The source emphasized Qataris will not send them back to Afghanistan if the men don't want to return to Afghan government control.
The detainee swap for Bergdahl, criticized in many quarters, has become increasingly controversial following a report published by the office of Director of National Intelligence James Clapper earlier this year saying an intelligence agency judged that a prisoner released in the exchange had since contacted the Taliban.
The looming deadline intensified some Republicans' attacks on the decision to make the trade.
A pair of top Republicans on the House Armed Services Committee – Mac Thornberry of Texas and Vicky Hartzler of Missouri – said in a statement Friday that the swap for Bergdahl endangered U.S. troops.
"On Sunday, the (Obama) Administration's flimsy restrictions on these terrorists will expire. This will endanger our troops abroad and our families at home. Understanding why and how this came about is the responsibility of the Congress, one we intend to carry out," they said.
The five figures the U.S. relinquished to secure Bergdahl's release were Khair Ulla Said Wali Khairkhwa, Mullah Mohammad Fazl, Mullah Norullah Nori, Abdul Haq Wasiq and Mohammad Nabi Omari. They were mostly mid- to high-level officials in the Taliban regime and had been detained early in the war in Afghanistan because of their positions within the Taliban, not because of ties to al Qaeda.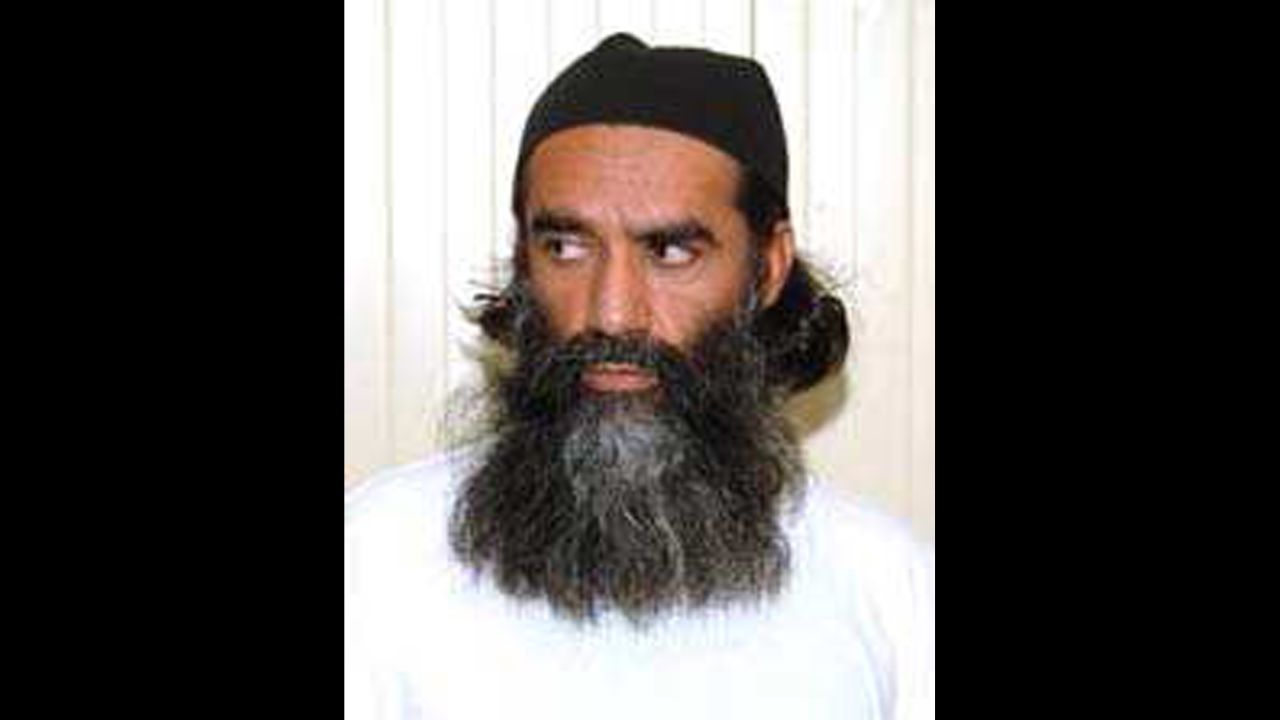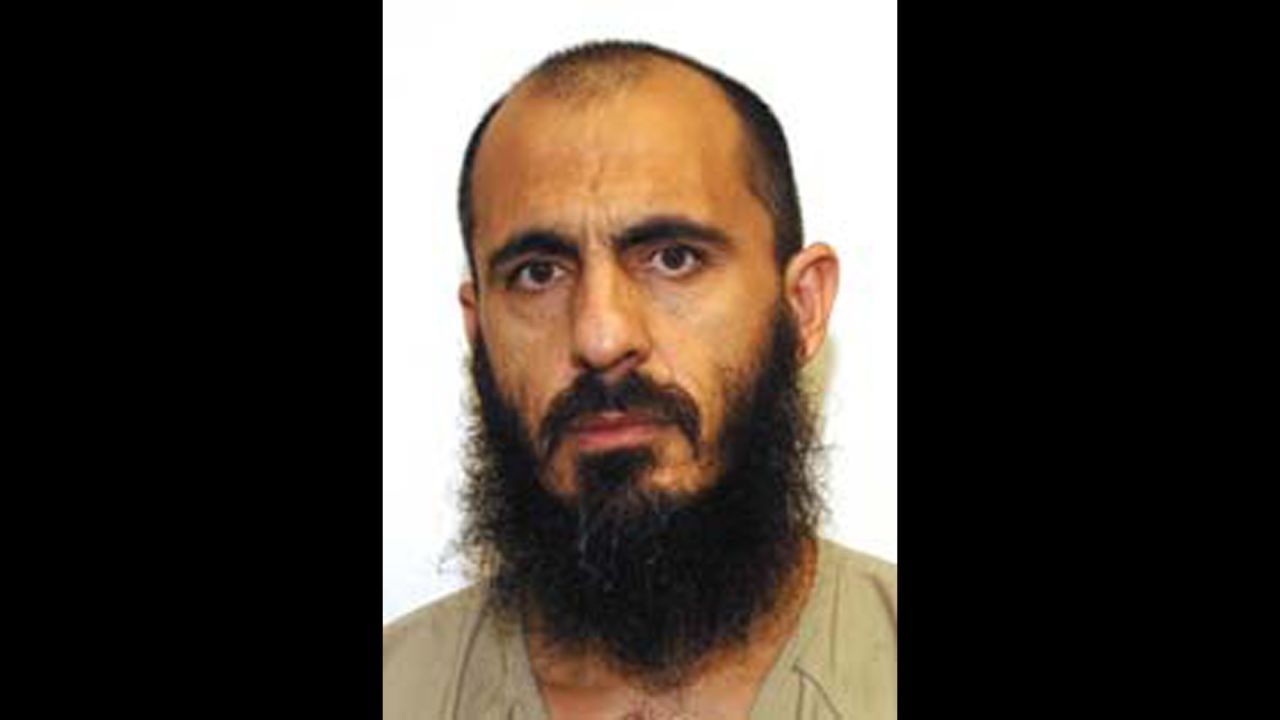 Guantanamo detainees swapped for Bergdahl
Khairkhwa was an early member of the Taliban and interior minister during the Taliban's rule. He was alleged to have been "directly associated" with Osama bin Laden. A detainee assessment also determined that Khairkhwa was also probably associated with former al Qaeda in Iraq leader Abu Musab al Zarqawi. He was arrested in Pakistan and transferred to Guantanamo in May 2002.
Fazl commanded the main force fighting the U.S.-backed Northern Alliance in 2001 and served as chief of army staff under the Taliban regime. He has been accused of war crimes during Afghanistan's civil war in the 1990s. Fazl surrendered to the leader of Afghanistan's Uzbek community in November 2001. He was wanted by the United Nations in connection with the massacre of thousands of Afghan Shiites during the Taliban's rule. He was transferred into U.S. custody in December 2001 and was one of the first arrivals at Guantanamo, where he was assessed as having high intelligence value.
Noori served as governor of Balkh province in the Taliban regime and played some role in coordinating the fight against the Northern Alliance. Like Fazl, Noori was detained after surrendering to the Afghani Uzbek leader in 2001. Noori claimed during interrogation that "he never received any weapons or military training." According to a 2008 detainee assessment, Noori "continues to deny his role, importance and level of access to Taliban officials." That same assessment characterized him as high risk and of high intelligence value.
READ: Officials: Detainee swapped for Bergdahl suspected of militant activities
Wasiq was the deputy chief of the Taliban regime's intelligence service. His cousin was head of the service. An administrative review in 2007 cited a source as saying Wasiq was also "an al Qaeda intelligence member" and had links with members of another militant Islamist group, Hezb-e-Islami Gulbuddin. Wasiq claimed, according to the review, that he was arrested while trying to help the United States locate senior Taliban figures. He denied any links to militant groups.
Omari was a minor Taliban official in Khost Province. According to the first administrative review in 2004, he was a member of the Taliban and associated with both al Qaeda and another militant group Hezb-e-Islami Gulbuddin. He was the Taliban's chief of communications and helped al Qaeda members escape from Afghanistan to Pakistan. Omari acknowledged during hearings that he had worked for the Taliban but denied connections with militant groups. He also said that he had worked with a U.S. operative named Mark to try to track down Taliban leader Mullah Omar.
CNN's Elise Labott contributed to this report.