Playing catch with his dad in the back garden, Alasdair Howell might appear like any other 10-year-old boy.
But the hands he is using to throw the ball could one day be worth millions.
The child prodigy began playing piano aged three, was performing at London's prestigious Royal Festival Hall at six, and now barely into double-figures, has been named by celebrity pianist Lang Lang as a future star.
"It is a hobby, but I like it very much and I think it's part of me," says Howell, who practices his craft for one-and-a-half to two hours each day.
His public performances began before he could easily reach the piano stool, but his composure at the keyboard made a lasting impression on the audience – and Lang.
"I saw this little baby sitting on the piano, he had hair almost like Chopin's. He played for me, he was very young… and I thought this is a cute boy, and has some potential," said Lang.
Howell's future lies, literally, in his own hands – and that means taking care of them, even when playing in the garden.
"We've not talked about insuring them," said Alasdair's father, Richard. "I don't know how practical that will be but I certainly worry about them."
"We've been ice skating a few times and that just terrifies me, I do worry about his hands and telling him he can't become a wicket keeper on cricket, he has to be careful with his hands."
And it's not just his hands that are feeling the pressure, there are other side effects of being a child star.
"Once you're child prodigy, that means your parents and your teacher will probably put more attention on you than some other kid," explains Lang.
"When you get a lot of attention it's a good thing, but it also creates the pressure."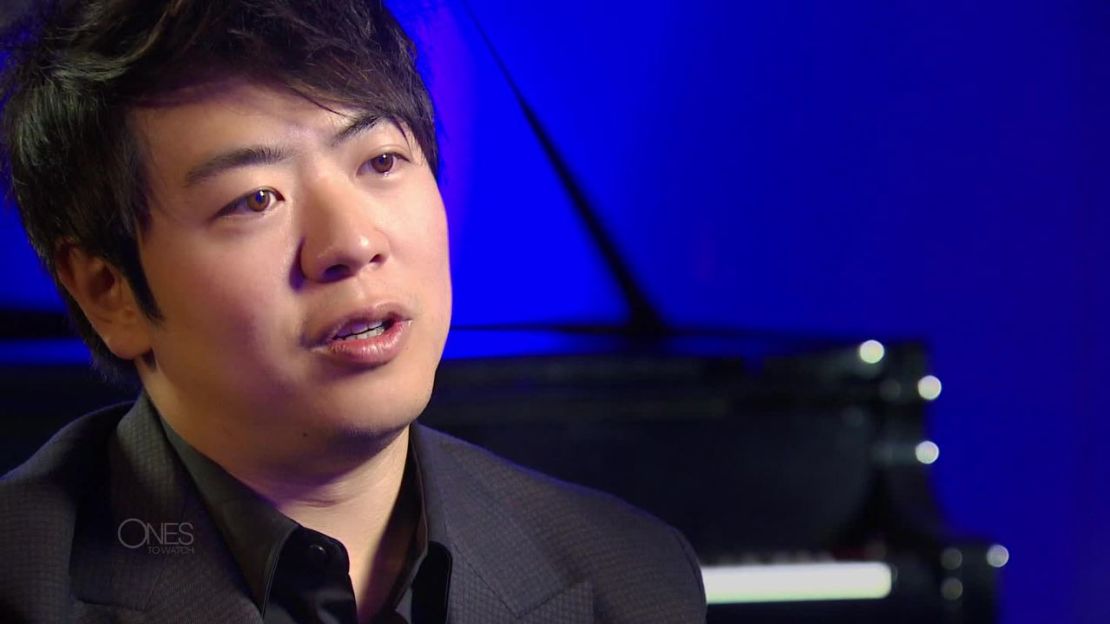 Lang Lang has become a global superstar through a combination of his breathtaking talent and flamboyant personality.
He is one of the few classical artists today who can frequently pack out concert halls around the world, performing for presidents, prime ministers and a global audience at the Beijing Olympics.
What has become known as the "Lang Lang effect" inspired millions of Chinese children to take up the piano.
He harbors a passion to pass on his enthusiasm for the instrument and its music to a younger generation through his work as a UNICEF ambassador and his own music foundation.
"When I see those kids playing on stage or in the class I become emotional because it really takes me back. I really want to help them to achieve their dreams, because I know we had the same dream before."
Young musicians such as Alasdair are underpinning record industry hopes that classical music will defy the pessimists and ensure a bright future for this rich, musical heritage.
"I think how far Alasdair goes is really going to be up to Alasdair," says his father, Richard. "There's only so much we can do to support him and he's 10 now, as Lang Lang said, between the ages of 10 and 20 is vital for any musician's development."
Watch: The rise of Soweto's string playing stars
Listen: How classical music is making a comeback
Phoebe Parke contributed to this report