Story highlights
UK watchdog bans Yves Saint Laurent ad featuring model with "prominent" rib cage
Advertising Standards Authority upheld complaint from UK Elle magazine reader
Both Elle UK magazine and Yves Saint Laurent declined to comment on the ban
The UK's advertising watchdog has banned an ad for fashion brand Yves Saint Laurent featuring a model who it said was "unhealthily underweight."
The Advertising Standards Authority ruled the black-and-white image of a model in a short, black dress and platform high heels was "irresponsible." The ad appeared in Elle UK magazine.
The model's pose and the lighting effect drew attention to her rib cage, which was "visible and appeared prominent," the ruling found.
The ad also focused on her legs, adding that "her thighs and knees appeared a similar width, and … looked very thin," especially the "contrast between the narrowness of her legs and her platform shoes," according to the ruling.
The ad is the latest in a long line of controversies surrounding the fashion industry's use of thin models, among them the death from anorexia of French model Isabelle Caro following a shocking ad campaign and bans on ultra-skinny models in Israel and France.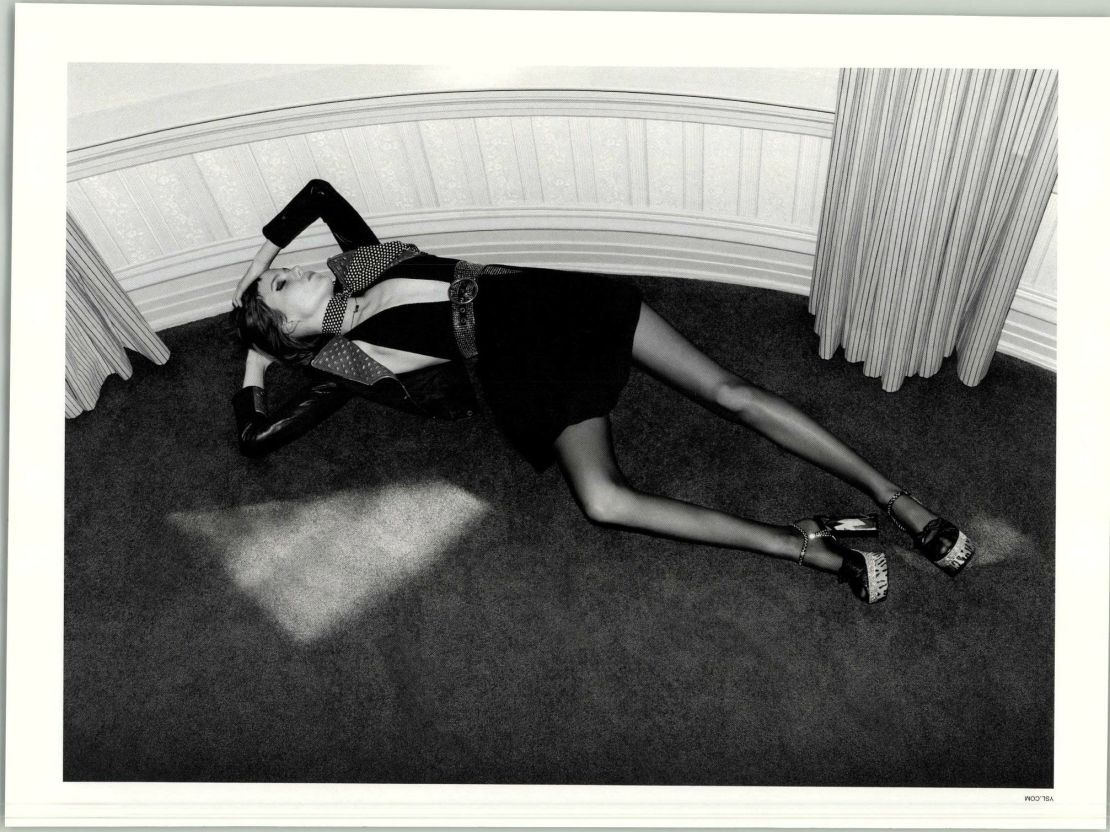 The UK agency looked into the ad following a complaint from an Elle UK reader. In response to the ruling, Yves Saint Laurent SAS indicated it didn't agree with the view that the model was unhealthily thin "but did not provide a detailed response," the agency said.
Both Elle UK magazine and Yves Saint Laurent declined to comment on the ban when CNN reached out to them.
A representative from Beat, a UK charity that supports those affected by eating disorders said: "The constant portrayal of a very slender look as the only aspirational ideal for young people needs to be challenged if a generation (is) to grow up with a robust sense of their self-worth."
"The ASA ruling is not about whether this person in the picture is healthy, but whether the images of her are being used in a way that can have an irresponsible effect on others, and we are really pleased to see that they are taking action to uphold their responsibility for the social impact of adverts," the rep added.
The Advertising Standards Authority said that the ad must not appear again in its current form and called on advertisers to ensure images in their ads were created responsibly.