The aftermath of a gruesome motorcycle accident gave John Elvesjo his greatest moment of satisfaction.
A young man from his native Stockholm had suffered a broken neck that cost him the ability to speak. But an invention from Elvesjo allowed the man to communicate.
"The first few words that he typed together, with a so-so eye-tracking system, was quite fascinating," says Elvesjo. "He said his name, over and over again in the first two days…and after that point he started writing sentences and expressing himself. If you're not able to communicate…it's hard to have your mental development still there. Eye tracking in this case kind of busted that bubble, he broke hard and was able to express his will."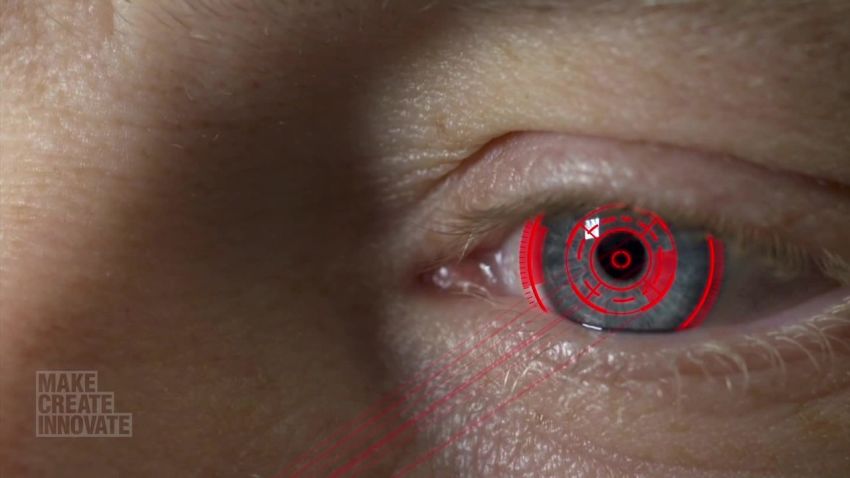 Controlling technology with only a glance
If the Swedish inventor succeeds, his technology will not just help the victims of accidents to put their lives back together, but stop the accident happening in the first place. Elvesjo is the founder of Tobii Technology, a global leader in the transformative field of eye-tracking.
It has been a lifelong labor of love for Elvesjo, who dropped out of university to research the "math of optics" at Sweden's Royal Institute of Technology. He developed an algorithm for tracking the eye's patterns with a camera, which enabled him to pinpoint the direction of a subject's gaze and over time, their patterns of behavior.
Since then, Tobii has launched several lines of commercial products for either tracking the eye, or giving the eye control of an external tool such as a keyboard. The applications are endless; advertisers use them to gauge public response to their campaigns, medics use them for patients with conditions from autism to cerebral palsy, and gaming companies are unleashing the possibilities for optical control of characters.
Elvesjo does not think that eye control will completely replace existing practices - for example, healthy people will always be better off using their fingers to write messages as they offer multiple points of contact. But he does aspire to fit every phone, computer and car with eyeball tracking technology.
"The number of eye tracking systems sold by everybody in the world today…is less than 100,000 units," he says. "We're talking about approaching in the next few years billions of devices per year."
Compared to Google Glass, which are not focused on eye-tracking technology, the Tobii Glasses are about 10 times more expensive: $15,000 a pair rather than $1,500, but packages that offer wider data analysis can cost even more.
Phone and computer systems will make the devices more responsive and streamline their functions, but car-based systems will save lives, Elvesjo believes.
"If we know that you're looking at the radio while speeding towards an object, the system can act on that. If we know that you're changing lanes and didn't look over your shoulder or check the mirror, (or) if we know that your drowsy, we can act on that."
As with other forms of tracking software used by advertisers, Tobii is likely to encounter privacy concerns. But while it is delivering solutions to critical problems, the momentum and demand will only increase.