It had all the makings of a viral video: cute animals doing something unexpected and a catchy tagline.
Unsurprisingly, Lawrence Berkeley National Laboratory's "Goats gone wild" video was a hit. The video showing hundreds of goats rushing down a hillside has been viewed more than 1.5 million times and shared more than 24,000 times since it was posted on the lab's Facebook page Friday.
"We utilize goats at the lab in order to keep our grasses short and reduce fire hazards. In this video the goats are being herded (wait for dog at end) to the tree laden hill just below our Blackberry Gate," the post said.
In addition to jokes and memories – yes, people have goat stories – the video also prompted some questions: What are the goats doing, exactly? Where are they from? What happens to them when they're not running down a hill?
The goats are part of the lab's vegetation management plan, said Thomas Price, maintenance supervisor with Berkeley Lab.
The lab, which is part of the U.S. Department of Energy's national laboratory system and managed by the University of California, sits on a 202-acre site in the hills above the UC Berkeley campus.
Each summer, the lab hires local company "Goats R Us" to help cut back the grass and brush on the hillside terrain around its buildings, Price said. The video, which was filmed last week, shows the goats crossing the lab's entrance road on their way from one hillside to a new grazing area.
"Grazing goats are utilized to consume the tall grasses, broom and weeds that might otherwise – in the event of a wildland fire – spread flames up into the treasured stands of trees on our acreage," Price said in an email.
"The goats swarm over the steep hillsides, voraciously eating their way through about 100 acres of open space on the lab campus, while removing a potential fuel load as they go."
The visiting animals are managed by a full-time herder who lives on site for the duration of the animals' visit, carefully limiting the extent of the grazing, Price said.
With the help of his dogs, the herder moves 800 goats from one hillside to the next, Price said.
"After five or six weeks, having completed the circuit of all our perimeter open spaces, the goats depart, moving on to their next customer."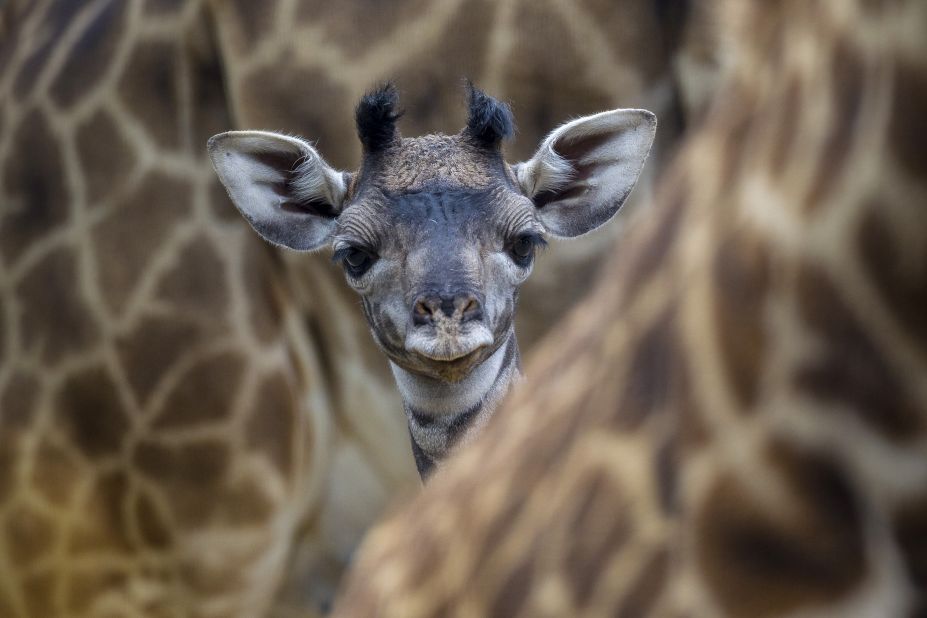 Adorable animals we love