Story highlights
China says land reclamation work in the South China Sea almost complete
Government says it will continue construction work on the islands
China is locked in a dispute with many of its neighbors over territory in the region
China's foreign ministry says it will soon complete controversial land reclamation on some islands and reefs in disputed waters in the South China Sea.
However, the ministry also said in a statement released Tuesday that it planned to build facilities on the artificial islands it has created and these would perform several tasks – including military defense.
"According to the planned operation, China is about to complete the land reclamation operation at some of the Nansha islands where China has been stationed," the statement said. It did not give a time frame.
China has placed artillery pieces on one of its manufactured islands, the U.S. says, and China has announced plans for two lighthouses.
Alarm
Last year, China stepped up land reclamation on several reefs in contested waters close to the Spratly Islands (called Nansha by China), alarming its Asian neighbors.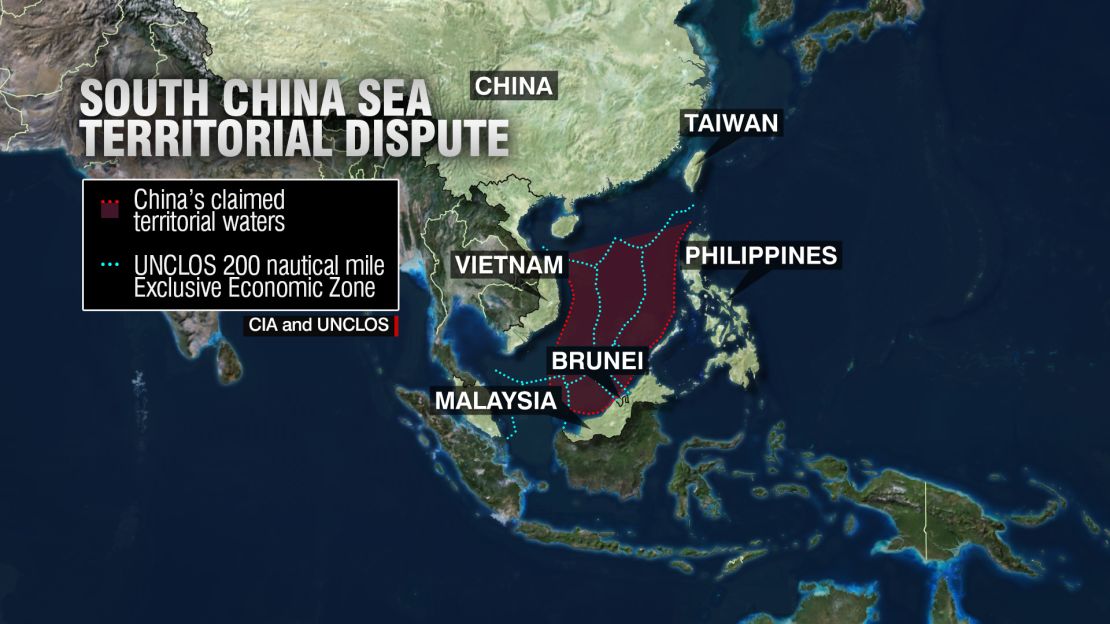 The United States says that China has reclaimed some 2,000 acres – 1,500 football fields – in the past 18 months and has called for an "immediate and lasting" halt to the island building.
In May, a U.S. surveillance plane carrying a CNN crew flew over some of China's artificial islands, triggered eight warnings from the Chinese navy to back off.
The South China Sea is the subject of numerous rival – often messy – territorial claims, with China, Brunei, Malaysia, the Philippines, Taiwan and Vietnam disputing sovereignty of several island chains and nearby waters.
The areas in dispute include fertile fishing grounds and potentially rich reserves of undersea natural resources.
China reiterated that its construction did not target any other countries or affect freedom of navigation by sea or air.
BEHIND THE SCENES: China's island buildup
CNN's Chieu Luu contributed to this report