Editor's Note: Angguntari C. Sari is a lecturer at the Department of International Relations, Parahyangan Catholic University, Indonesia. The opinions expressed in this commentary are solely those of the author. CNN is showcasing the work of The Conversation, a collaboration between journalists and academics to provide news analysis and commentary. The content is produced solely by The Conversation.
Indonesian politicians, including Vice-President Jusuf Kalla, have exercised caution in their public statements on allegations that Australian officials paid people smugglers to return a boatload of asylum seekers to Indonesia.
The Indonesian government has so far tried not to accuse Australia of wrongdoing without strong evidence.
But Indonesia is demanding answers. Foreign Minister Retno Marsudi said: "It's not difficult for Australia to answer my question … regarding the issue of payment, and not to distract on the issue."
Indonesian officials should continue to respect the Australian government's decision not to publicly disclose operational or tactical matters regarding border security. Provocative remarks will only aggravate, rather than ease, tensions in the bilateral relationship.
Meanwhile, the Indonesian public has not had a lot to say about the allegations. The Acehnese, and prominent Muslim and non-Muslim religious figures, are mostly focused on providing help for Myanmar's persecuted Rohingya minority – many of whom have fled by boat to Indonesia.
Indonesian Buddhists are concerned with religious harmony. They fear that the conflict in Myanmar could spark animosity between Muslims and Buddhists in Indonesia. Consequently, they have publicly condemned Buddhist extremism in Myanmar.
READ MORE: U.N. – Australia paid migrant smugglers to turn boat around
Towards a more workable solution
The payment allegations will hopefully not distract from the search to find a workable solution to the region's asylum-seeker problem. The Indonesian and Australian governments should rather be concerned that their policies on asylum seekers do not further punish the Rohingya.
The Indonesian government could call on Australia not to give payments or other incentives to keep people smugglers from trying to enter Australian territory. It could also pressure Australia as a result of these allegations to help find a better solution.
Indonesia could suggest Australia provide further assistance to the Myanmar government. Myanmar is continuing to develop a special economic zone in Kyaukpyu, a major town in the Rakhine state and home to many Rohingya. This includes a deep seaport with a pipeline to China, and a multimodal transport and logistics project being developed in co-operation with India.
These efforts are Myanmar's attempt to create a solution in Rakhine. It will create jobs and boost socioeconomic development in the region. Australia could potentially contribute to these projects.
READ MORE: Lost at seas, unwanted – the plight of Myanmar's Rohingya boat people
Indonesia's generosity has limits
Indonesia's policy on asylum seekers is undertaken as part of its commitment to international agreements. Indonesia is party to the two protocols on people smuggling under the United Nations Convention against Transnational Organised Crime. It is also party to the Bali Process on People Smuggling, Trafficking in Persons and Related Transnational Crime.
The Protocol against the Smuggling of Migrants by Land, Sea and Air mandates Indonesia provide migrants with humane treatment. The International Organisation for Migration has praised Indonesia for treating asylum seekers humanely in all circumstances, saving lives and alleviating suffering.
The Australian government has refused to confirm the payment allegations. However, it looks certain to continue its hostile policies toward asylum seekers. Given this, will Indonesia open its door wider to asylum seekers?
What the international community – especially countries in Southeast Asia (and Australia) – must recognise is that Indonesia's capacity to help the Rohingya and other asylum seekers is finite. Marsudi said recently that the facilities to house the fleeing Rohingya are already overcrowded and that Indonesia "has given more than it should do as a non-member state of the Refugee Convention."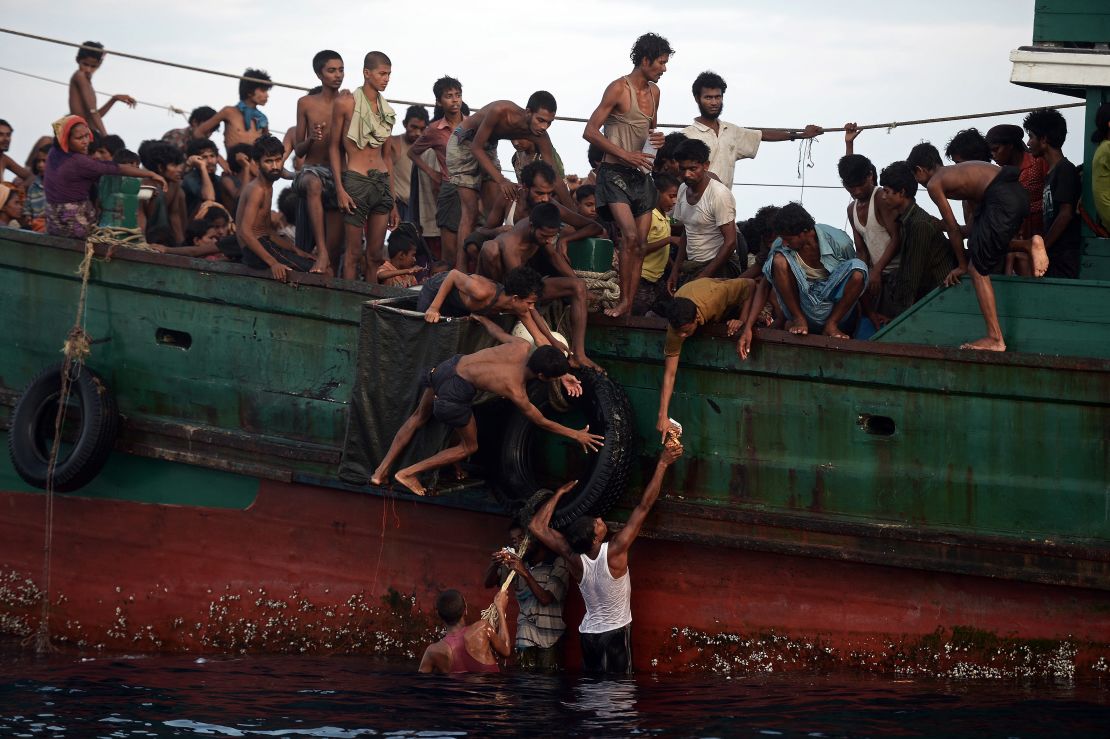 Social Affairs Minister Khofifah Indar Parawansa has secured solid commitments from several parties to help take care of the Rohingya, especially from Islamic boarding schools outside Aceh. But it is unclear whether this is an attempt to address the limitations Marsudi mentioned.
READ MORE: Inside one of Myanmar's most notorious Rohingya internment camps
Indonesia refuses to create a pull factor for other Rohingya to come to the country. Marsudi has said that Indonesia is carefully studying the positive and negative aspects of migration. It seems, then, that the Indonesian government is highly concerned that its generosity might invite a new influx of asylum seekers from the region.
Marsudi has also spoken publicly about the principle of burden-sharing among source, transit and destination countries. There is clear disappointment with other countries' decisions to stop accepting asylum seekers or reduce their intake quotas.
She describes these policies as a violation of the burden-sharing principle.
Indonesia's compassion for asylum seekers might very well have a limit.