Story highlights
The red tuna crabs may have been carried from their usual habitat by warm water currents
Experts warn against eating them because they may contain unknown toxins
Like a scene from a B-movie, hordes of bright red crabs have taken over San Diego's coastline from Ocean Beach to La Jolla.
Masses of the small red tuna crabs, or pelagic red crabs, have been washing up along the southern California shoreline for the past couple of weeks, according to local media reports.
The striking sight may be the result of warm water carrying the crustaceans from their usual home along the west coast of Baja California and the Gulf of California, according to Linsey Sala, a museum scientist at the Scripps Institution of Oceanography, UC San Diego.
"Typically such strandings of these species in large numbers are due to warm water intrusions," said Sala.
The species, proper name Pleuroncodes planipes, is unique in that it can live its entire life cycle, from larva to adulthood, in the water column from surface to seafloor, she said. This makes it vulnerable to being carried along by winds, tides, and currents.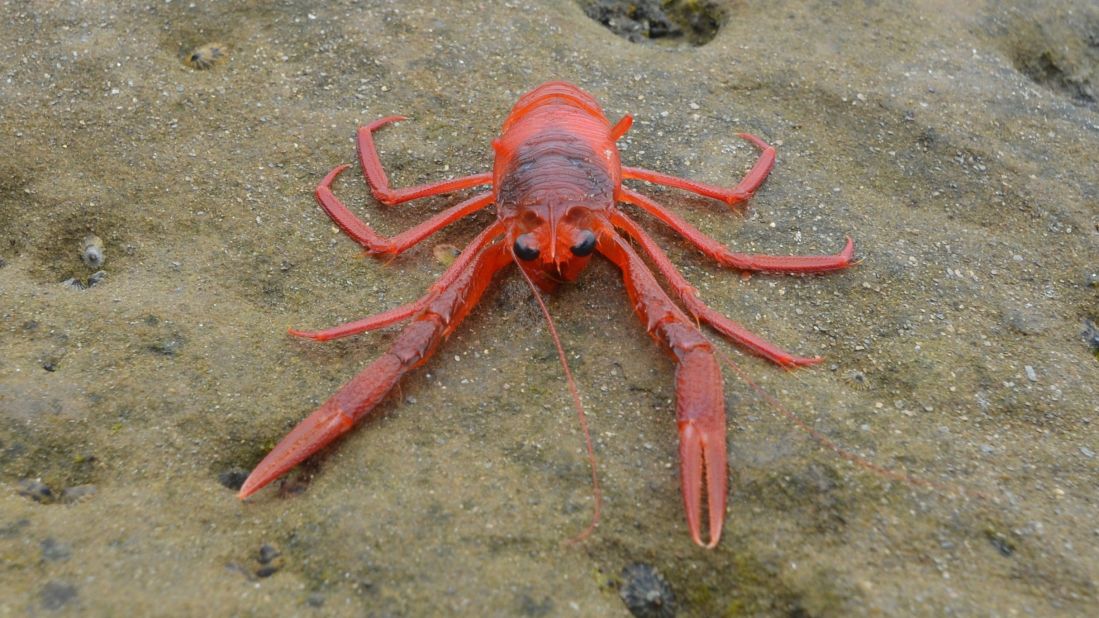 Red tuna crabs invade San Diego beaches
The scarlet-shelled visitors have certainly caught the eye of local residents.
"The sand was sprinkled with red for as far as you could see," said freelance photographer and San Diego resident Jim Grant, who shared his images with CNN iReport.
Grant spotted some folks picking up live crabs and taking them home to cook. While the crabs are pretty to look at, experts warn against eating them because they could contain unknown toxins.
'Goopy, mushy' creatures invade Pacific Northwest beaches
CNN's Sam Stringer contributed to this report.