Story highlights
Swedish researchers have discovered a hidden fetus in the coffin of a 17th century bishop
Lund University researchers conducted a CT scan on Peder Winstrup's coffin in December
It had been buried in 1680. They say his mummy is one of the era's best preserved
Swedish researchers studying the mummified remains of a 17th century bishop have made an unusual discovery – a fetus hidden at the feet of the prominent clergyman.
A CT scan of Bishop Peder Winstrup's remains revealed the four or five-month-old fetus, researchers from Lund University said.
"You can only speculate as to whether it was one of Winstrup's next of kin, or whether someone else took the opportunity while preparing the coffin. But we hope to be able to clarify any kinship through a DNA test," said Per Karsten, director of the university's Historical Museum.
Bishop Winstrup was one of the founders of the university and was buried in Lund Cathedral a year after his death in 1679 at the age of 74.
The CT scan, carried out in December 2014, also showed that Winstrup had not been embalmed in a traditional manner but "simply dried out naturally" with his internal organs intact," the university said in a statement.
"The good condition of the body seems to be the result of several factors in combination: constant air flow, the plant material in the coffin, a long period of illness resulting in the body becoming lean, death and burial during the winter months of December‒January and the general climate and temperature conditions in the cathedral," it said.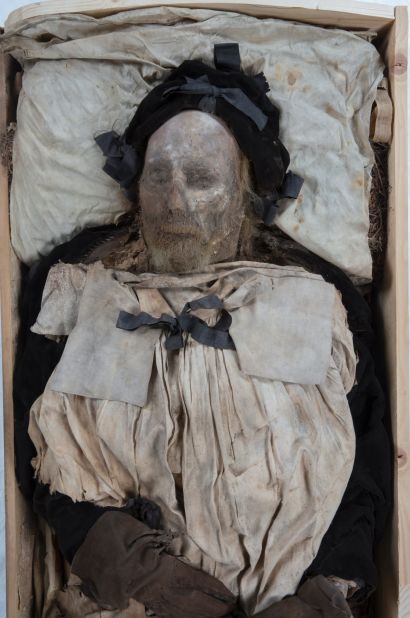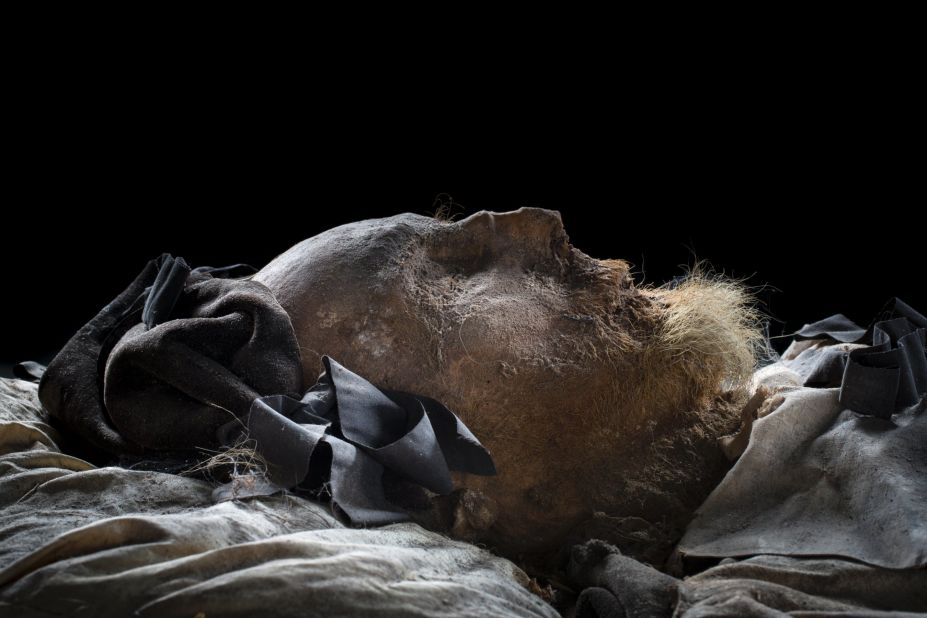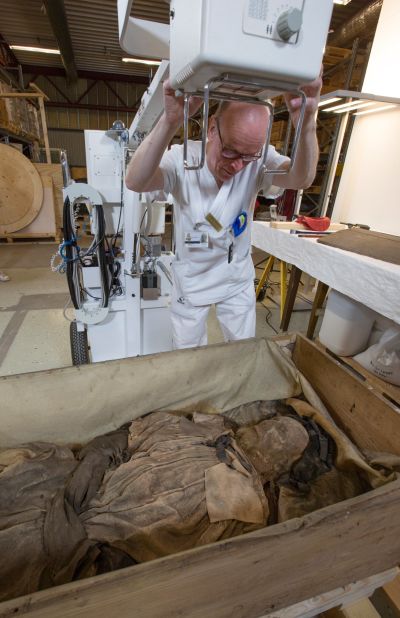 Mummified Swedish Bishop Peder Winstrup
"We can now observe that Winstrup's mummy is one of the best-preserved bodies from Europe in the 1600s, with an information potential well in line with that offered by Otzi the ice man or Egyptian mummies. His remains constitute a unique archive of medical history on the living conditions and health of people living in the 1600s," Karsten said.
The scan indicated that Winstrup was likely bedridden for a long period of time before his death and had suffered from tuberculosis and pneumonia.
The bishop also appears to have had a rich diet, with decayed teeth suggesting sugary food and gallstones that could indicate a high consumption of fatty food.
Researchers now plan to move their investigations to the plant material and textiles in the coffin.