Story highlights
Meningococcal disease kills 10% to 15% of those infected
First symptoms are flu-like and can be overlooked until too late
Survivors can suffer loss of limbs, brain damage and more
"I go to sleep at night and lay in bed and hope I dream of her," says Laurie Stelzer with a catch in her voice. "I want to see her face again in my mind, and I don't want to forget what she sounds like."
She's talking about her daughter Sara, who died in October as an 18 year-old college freshman after contracting a strain of meningococcal disease that isn't included in the recommended vaccine.
California student dies of meningitis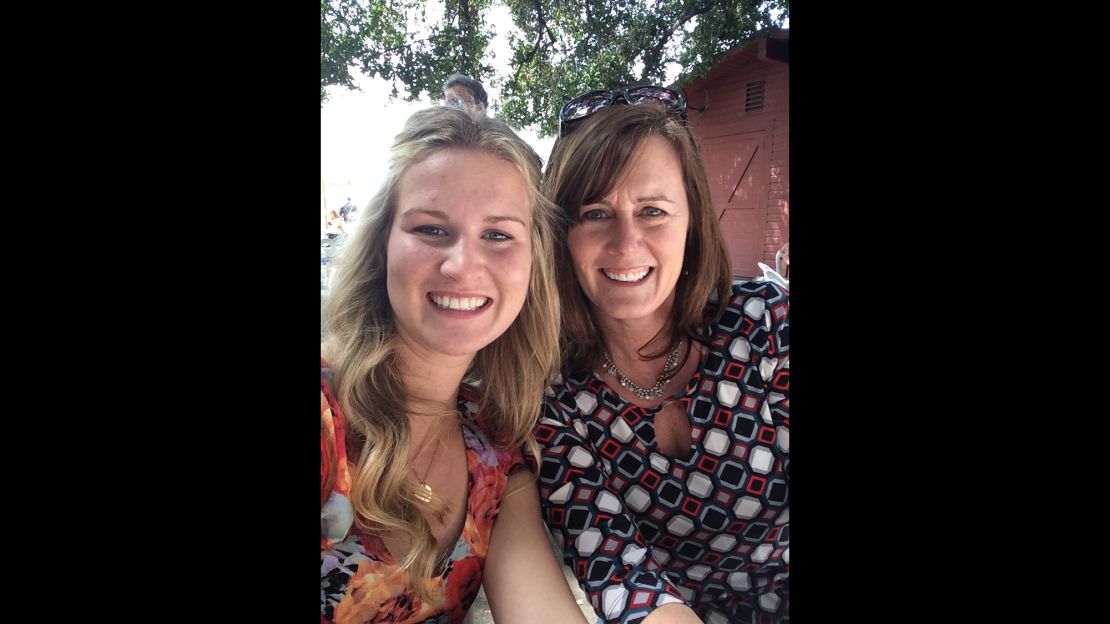 "Every day is still difficult, really difficult," she adds quietly. "I think about her all the time. It's very raw and very fresh and I miss her very much."
Stelzer is in Atlanta, planning to deliver remarks to CDC's Advisory Committee on Immunization Practices when it meets on Wednesday for its quarterly meeting.
She hopes the committee will change its prior recommendation and agree to add a new vaccine just recently approved by the FDA to the immunization guidelines.
"I will be disappointed if they don't recommend this vaccine broadly, I will not understand why," says Stelzer. "No parent should have to know what this feels like."
Sara's story
Sara Stelzer had only been at San Diego State University for two months when she called her mom on a Sunday night with a headache and an achy feeling.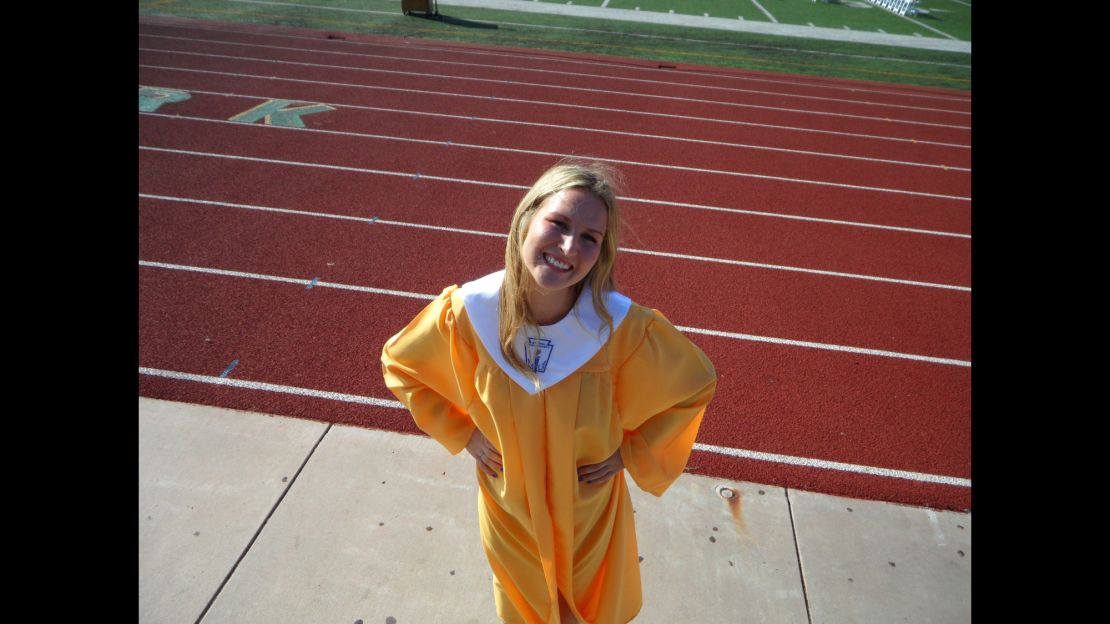 "I talked to her again midday on Monday," says Laurie. "She had a headache, she had vomited once, and had some body aches – all of the symptoms that you'd think of when your kid has the flu."
By Tuesday morning, the headache was worse and a few purplish spots had appeared on her leg. Her roommates rushed her to the emergency room, and Laurie and her husband, Greg, jumped into the car for the three-hour drive to be with their daughter.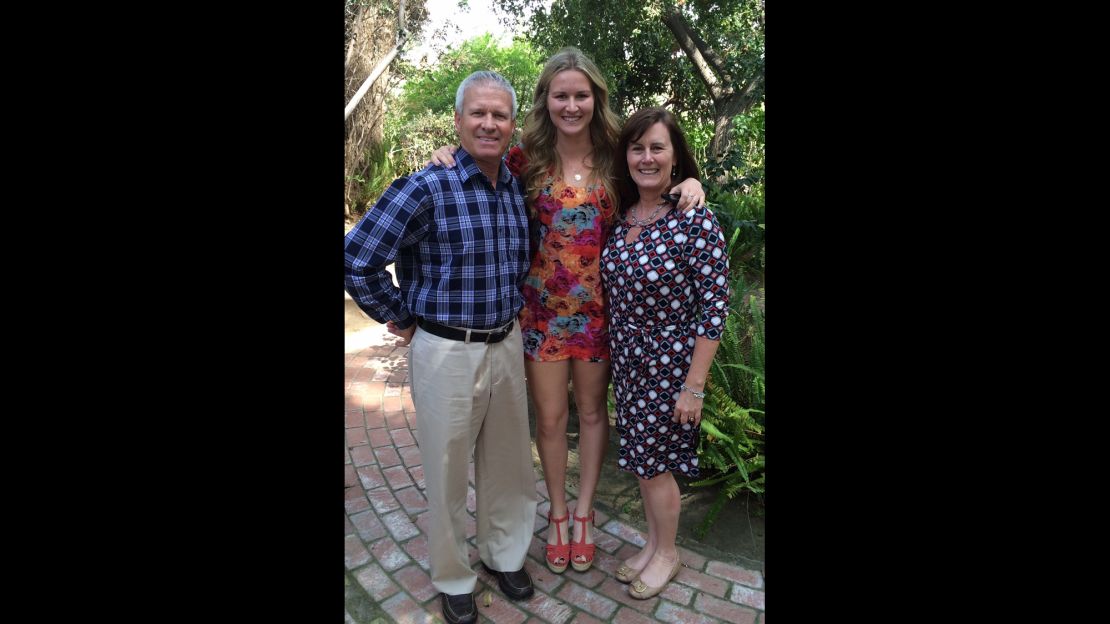 "We were already in the car when we got the news that it was a form of meningitis. They didn't know then that she had the serogroup B. By the time we got to the hospital, she was already in the ICU, on a ventilator, and in a coma. By 7 p.m. that night, we were told that she was brain dead."
A preventable deadly disease
Serogroup B is one of several strains of meningococcal disease, a rare but serious bacterial infection. In some cases, like Sara's, it can cause meningitis, an inflammation of the membranes that cover the brain and spinal cord.
But it can also cause a blood poisoning called septicaemia, which can travel within hours throughout the body, causing extremities to quickly gangrene, organs to fail and worse.
See a graphic that explains the two
"These are diseases that even with our best antibiotics still have fatality rates of about 10-15% – that's pretty high," said Dr. William Schaffner, medical director for the National Foundation for Infectious Diseases.
One in 10 people are "carriers" of Neisseria meningitides, the bacteria that causes the disease, with no symptoms or other indications that they are infected. While it's not caught by simply breathing the air of an infected person, it is often spread via close or lengthy contact, such as roommates at college or at summer camp.
And because it lives high up in the back of the throat, just behind the nose, it can be easily transmitted via oral methods, such as kissing, swapping lipsticks or sharing drinks, all behaviors often seen among adolescents or college students.
Sara had been vaccinated for the other four main types, A, C, W-135 and Y, because they are part of a quadrivalent vaccine that has been recommended for adolescents by the CDC since 2005, when the vaccine first became available. But until last fall, there was no approved vaccine for serogroup B.
"Just for scientific reasons, we had difficulty making an effective vaccine. But that's been successful now," said Schaffner. "The FDA has approved two different types of meningococcal group B vaccines that have been recently licensed."
Princeton meningitis outbreak spreads
According to the CDC, serogroup B causes about one out of every three cases of meningococcal disease.
Yet in a February meeting of the Advisory Committee on Immunization Practices, the panel did not recommend the serogroup B vaccine in the same manner as the first.
Instead, the decision was to only use the vaccine among people with genetic deficiencies, sickle cell disease, lab workers and sudden outbreaks, such as the one at the University of Oregon in January that killed one and sickened six more.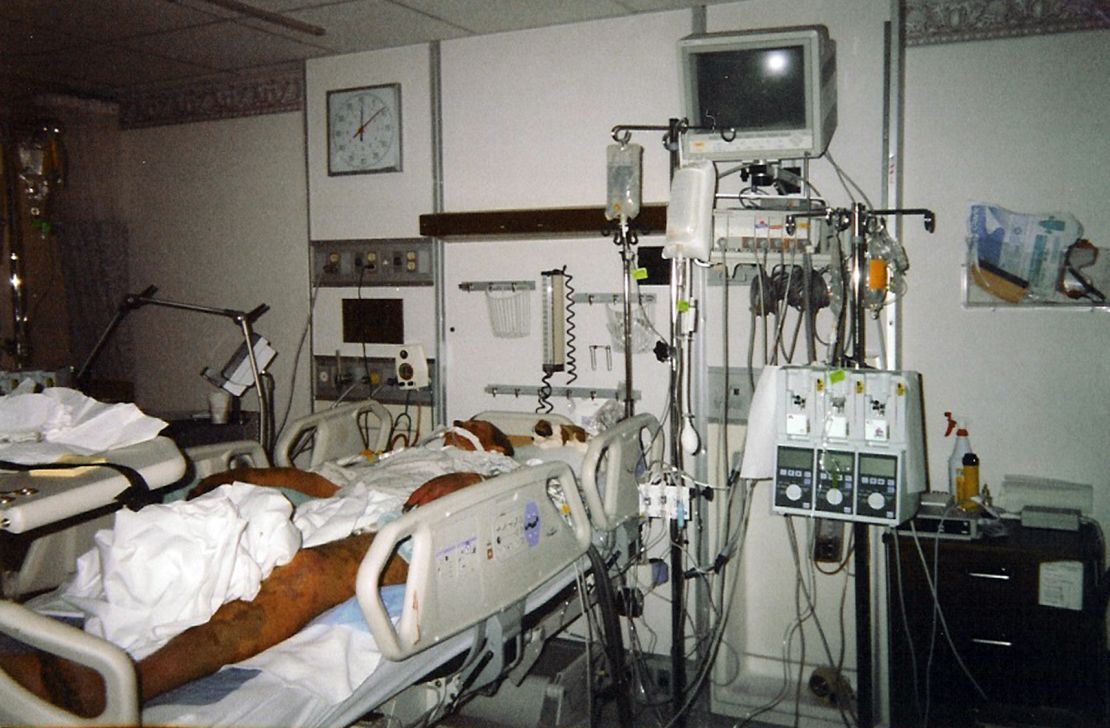 "Every story is heartbreaking. I know what they are going through," says National Meningitis Association President Lynn Bozof. She lost her son Evan to the septic form of the disease when he was a junior in college, before the quadrivalent vaccine was widely distributed.
"When Evan died 17 years ago ,they were vaccinating military recruits and we found out after he died that there was a vaccine available," explains Bozof.
"It's almost the same situation now – there's not a recommendation and if an adolescent dies from serogroup B, how is that parent going to feel to know that there was a vaccine out there that could have saved their child's life?"
Bozof is joining Stelzer and other advocates for the public comment section of the advisory committee.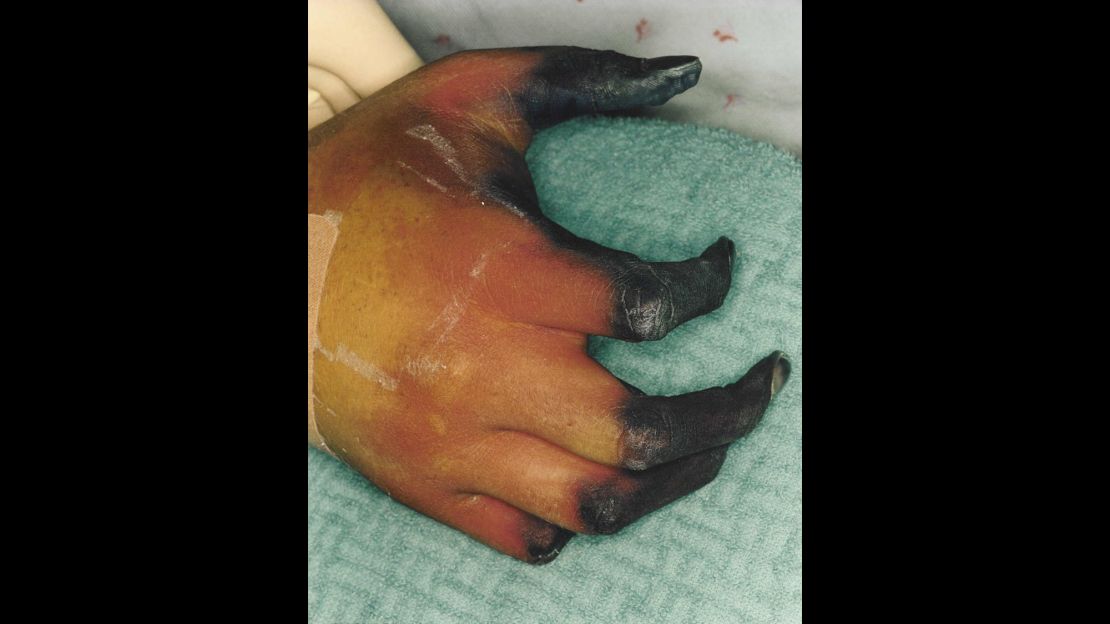 Some of the issues before the ACIP include fitting the vaccine into the recommended schedule, questions about the duration of the immunity, and the cost of the vaccines, which ranges between $322 for the two-dose version and $347 for the three-dose version.
"If you break down the cost of the vaccine for three to five years, it's pennies a day. And what parent wouldn't spend pennies a day to save the life of their child?" says Bozof, adding that if the CDC recommends the vaccine, it will be covered by private health insurance and government assistance programs.
"When it's your child who's died from this, price tag is not a question," agrees Laurie Stelzer. "For moms and dads, what's terrifying about this disease is that it looks like the flu until the moment it doesn't – and then it's too late. The speed with which this can kill your kid is unbelievable."