President Barack Obama's top aides, including David Axelrod, communicated with Hillary Clinton at her private email address while she was secretary of state, new records show.
White House chief of staff Rahm Emanuel had also asked for Clinton's email address, and Clinton instructed her staff to give it to him.
Her use of private email was out of step with the State Department's rules against employees regularly using personal email for work purposes. Obama officials – including Axelrod – had said they were unaware Clinton was using a personal email address. He told MSNBC this month that he would have asked questions about it if he'd been aware of her email habits.
"I knew it wasn't a government address. I didn't know that she used it exclusively," Axelrod told CNN in an email.
News of Clinton's use of a private email address on a personal server in her New York home broke this year as she prepared to launch her campaign for the 2016 presidential nomination.
The State Department posted to its website just before 9 p.m. Tuesday the latest batch of Clinton's emails from her time in office – this time, 1,925 separate emails totaling more than 3,000 pages, all from 2009. It's a fraction of the 55,000 pages of emails Clinton turned over to State for processing. The department is releasing the documents in sets monthly, under a U.S. District Court ruling, after they're reviewed and with some information redacted.
RELATED: State Dept: Clinton did not turn over some emails
The emails reveal some details about who was in Clinton's personal orbit. Sidney Blumenthal, a friend who sent policy emails, appeared, with Clinton bringing his name up with staffers. So did Strobe Talbott, a diplomat and Clinton friend since the 1970s. At one point, Clinton asked Talbott to have lunch or dinner and talk policy. In another email, she asked him to recommend a smart young assistant.
Among the White House staffers who emailed Clinton was Axelrod, Obama's image guru, who reached out after Clinton injured her elbow in a fall in the State Department parking lot.
"You are an all-star player, and we need you for the long run!" he wrote, without mentioning Clinton's use of a private address.
Clinton turned on the charm, saying she was honored to serve Obama and asking for "one-on-one" time with Axelrod "just comparing notes and catching up in the next weeks."
Many of the emails made public on Tuesday covered mundane tasks – like Clinton's struggles to use a fax machine, her musings about what's for lunch or dinner and her staff wondering who handled its "Twittering."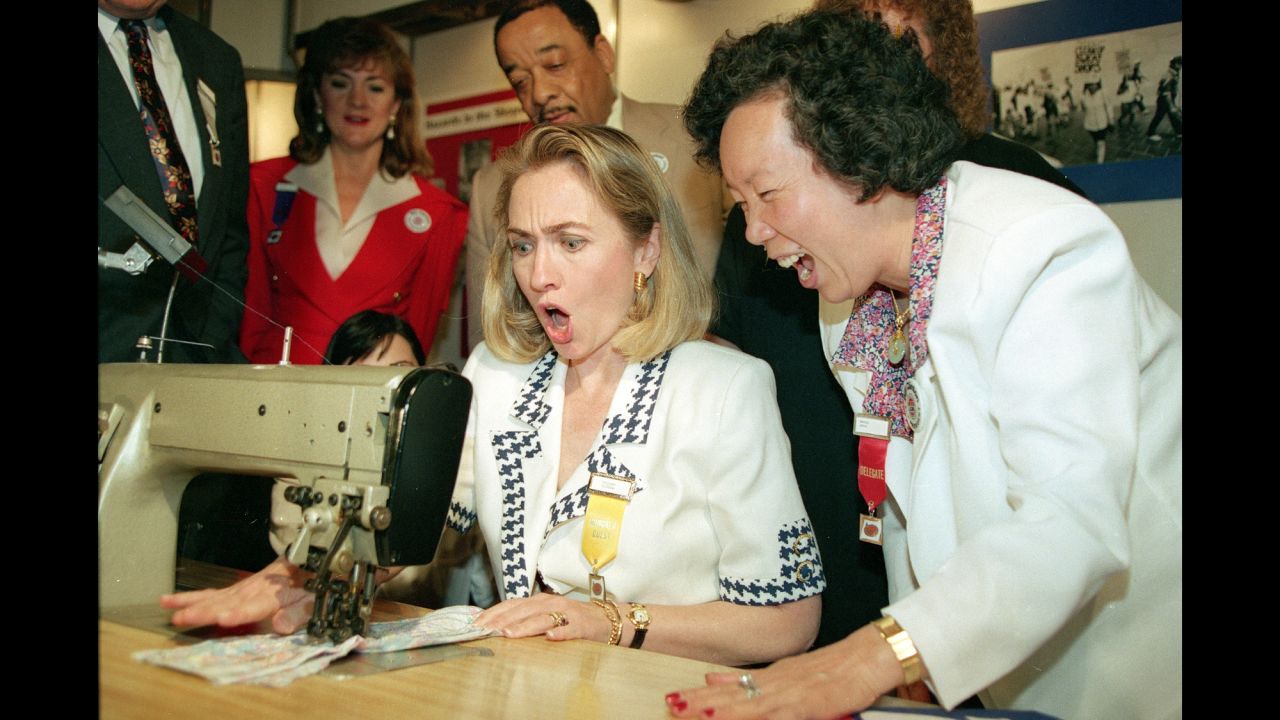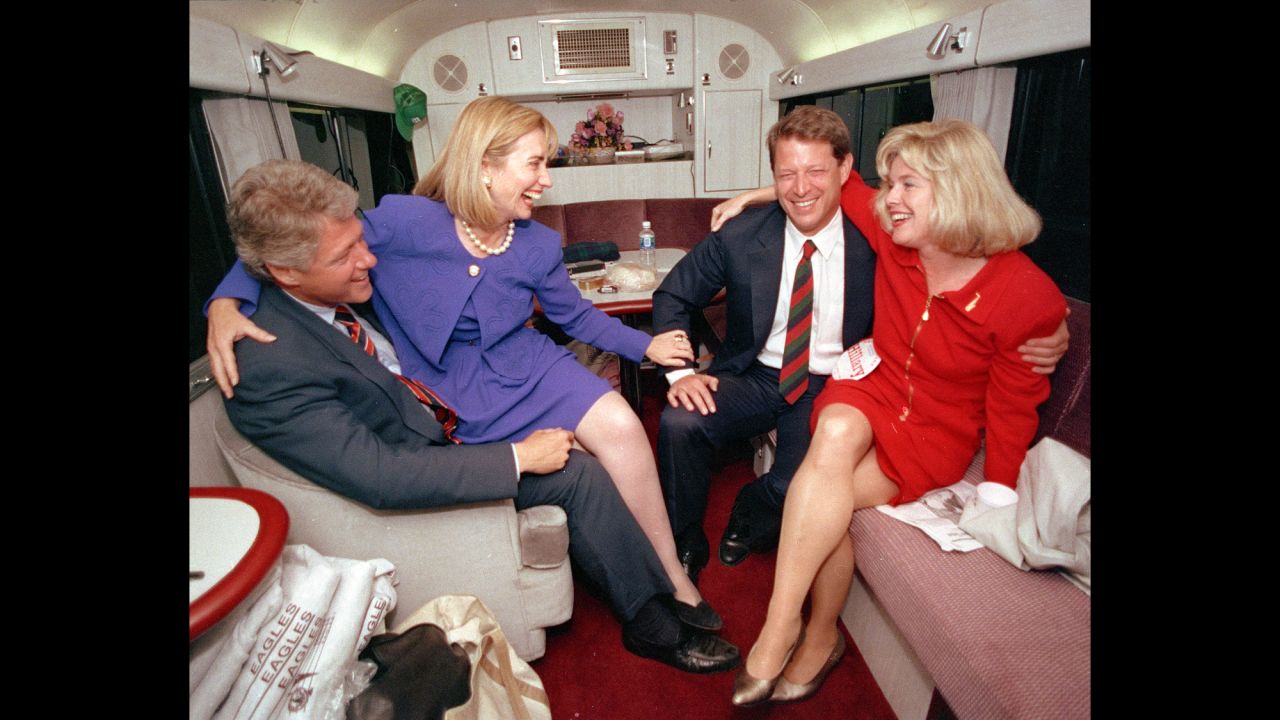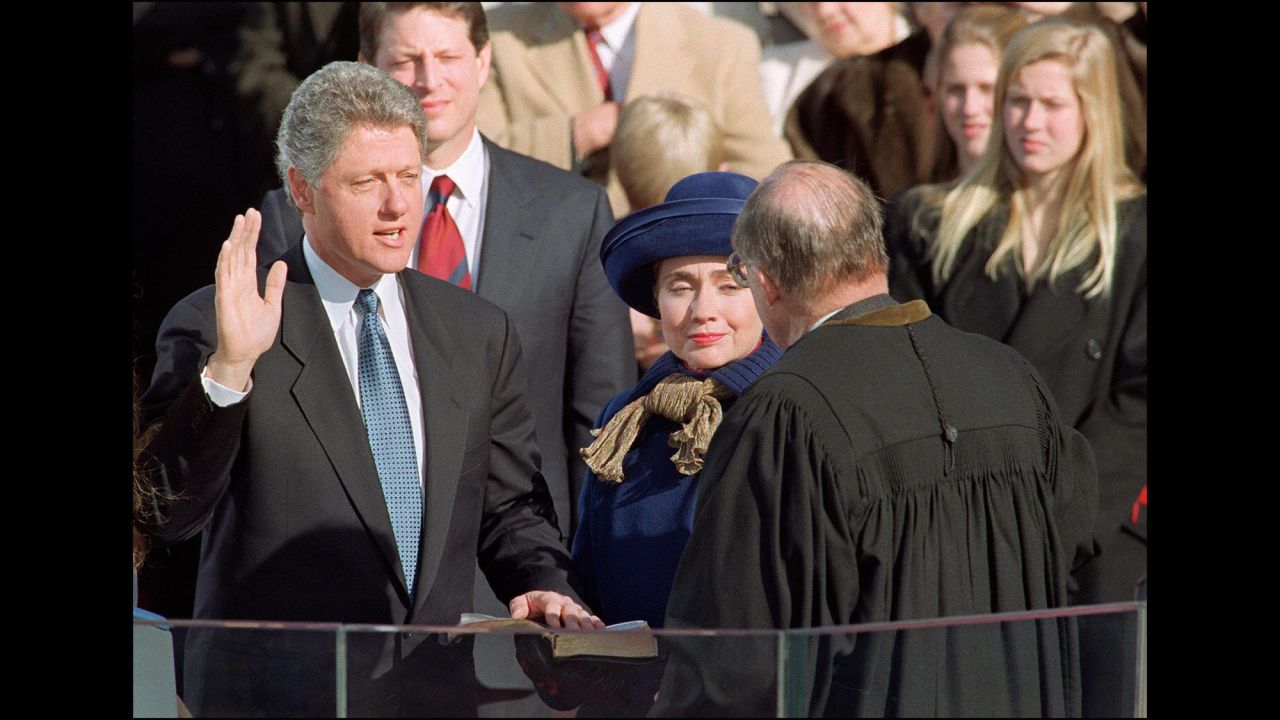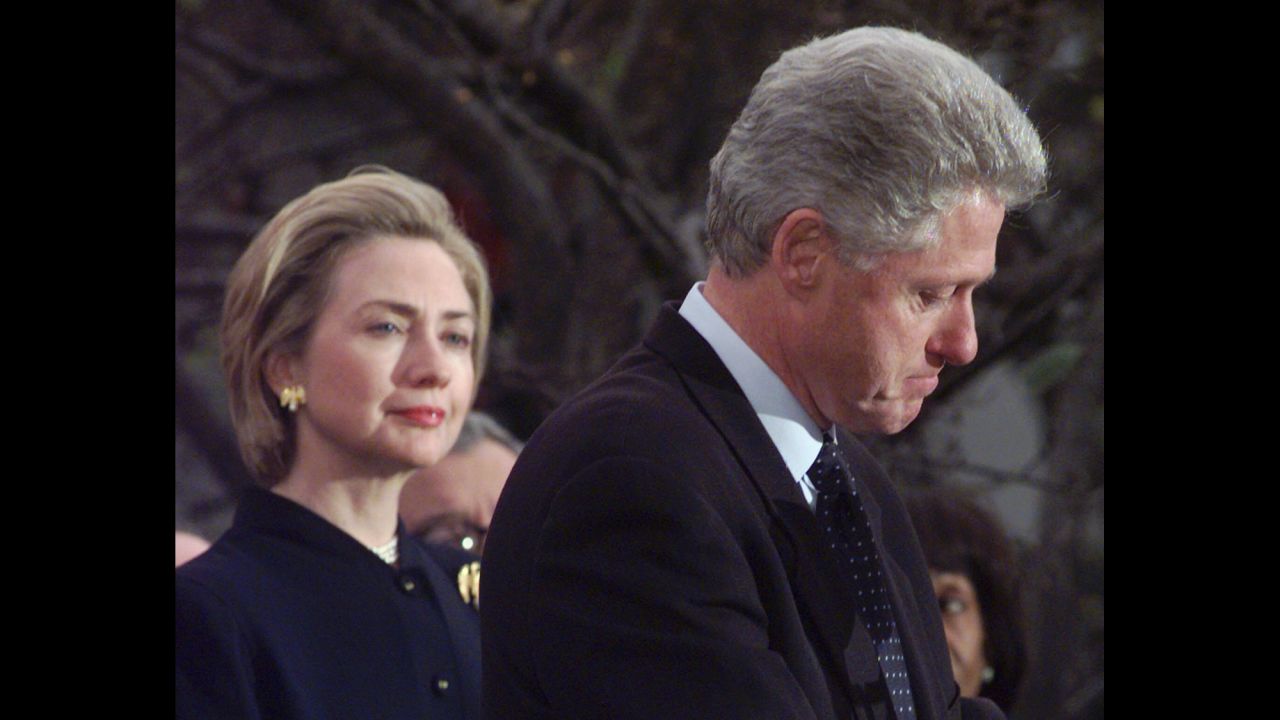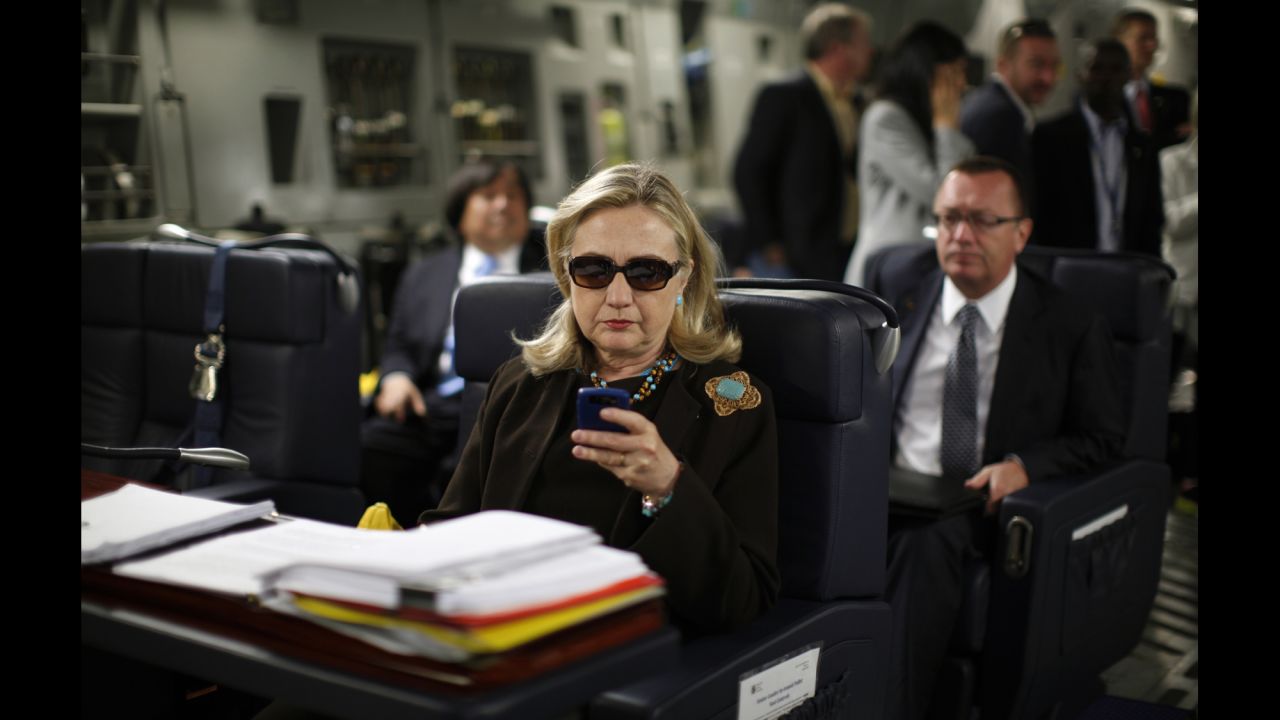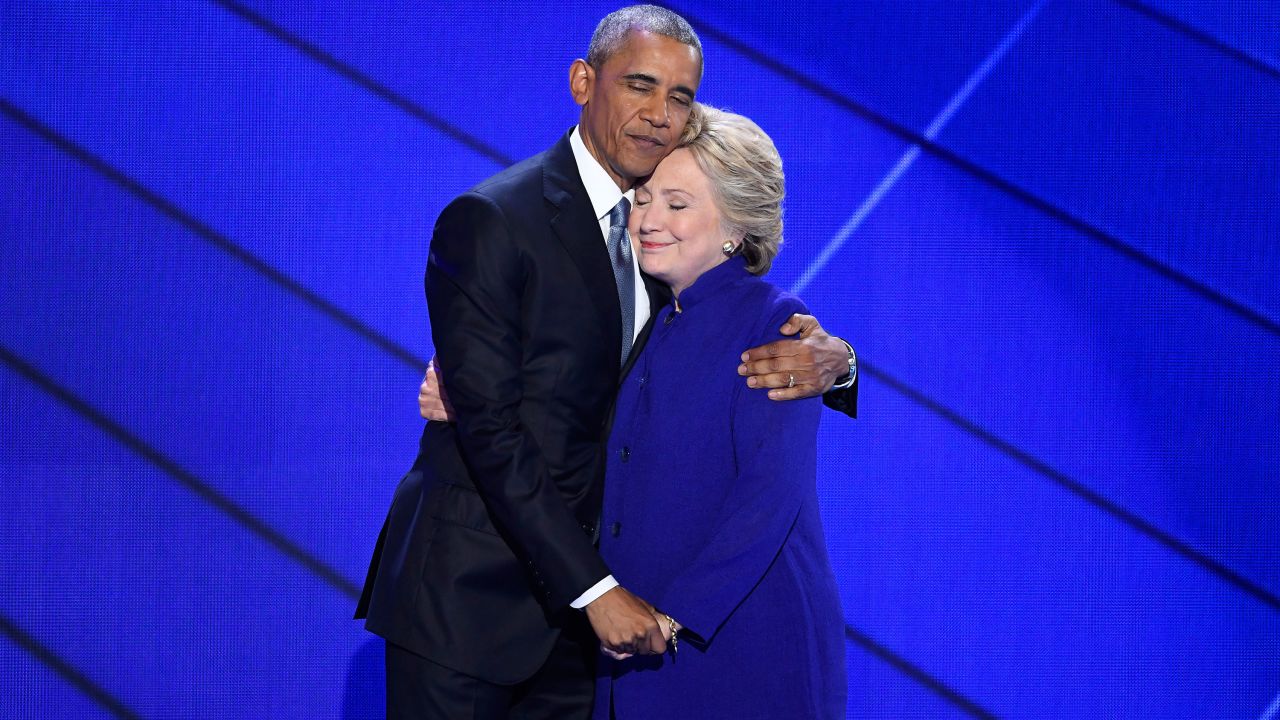 Hillary Clinton's life in the spotlight
A number of prominent Democrats also appeared in Clinton's emails.
She corresponded with Jimmy Carter about whether he would go to North Korea to secure the release of two journalists who were imprisoned there – a trip Bill Clinton ended up making.
She heard from Democratic Sen. Barbara Mikulski of Maryland, who said Clinton's former female Senate colleagues wished her well. Mikulski also offered that the so-called public option, which was being debated as part of Obama's health care law, seemed as if it was being drawn up "on back of envelope."
After her elbow injury, Clinton also heard from John Podesta, who is now the chairman of her presidential campaign.
He wrote: "Tried you a couple days ago, but email bounced back Neera [Tanden] says this is the right one. How are you doing? Hope it's not too excruciating, but suspect that it is. Hope you're better soon. We need you in the real majors."
Clinton and her closest staffers, including long-time aide Huma Abedin, also communicated in a sort of code, using nicknames.
In one email, Clinton wrote: "I'm seeing Santa at 8:30 so won't take off until closer to 9:30. Is that ok?"
One conversation Clinton apparently wasn't looking forward to having was with her husband's vice president, Al Gore.
Abedin wrote in a May 18 email's subject line: "Gore just called saying he hasn't heard from you. he's expecting to hear from you tonite. I'm sorry."
CNN's Robert Yoon, Jeff Zeleny, Elise Labott, Stephen Collinson, Dan Merica, Eric Fiegel and Rachel Streitfeld contributed to this report.