Story highlights
Cuba's efforts include prenatal care, HIV and syphilis testing, treatment for women who test positive and their babies
World Health Organization calls it "an important step towards having an AIDS-free generation"
Cuba is the first country in the world to eliminate mother-to-child HIV transmission, the World Health Organization announced.
Officials said it shows that an end to the AIDS epidemic is possible, and they expect more countries to seek validation from the World Health Organization. The country was also the first to eliminate mother-to-child transmission of syphilis.
"Eliminating transmission of a virus is one of the greatest public health achievements possible," Dr. Margaret Chan, the WHO director-general, said in a Tuesday press release. "This is a major victory in our long fight against HIV and sexually transmitted infections, and an important step towards having an AIDS-free generation."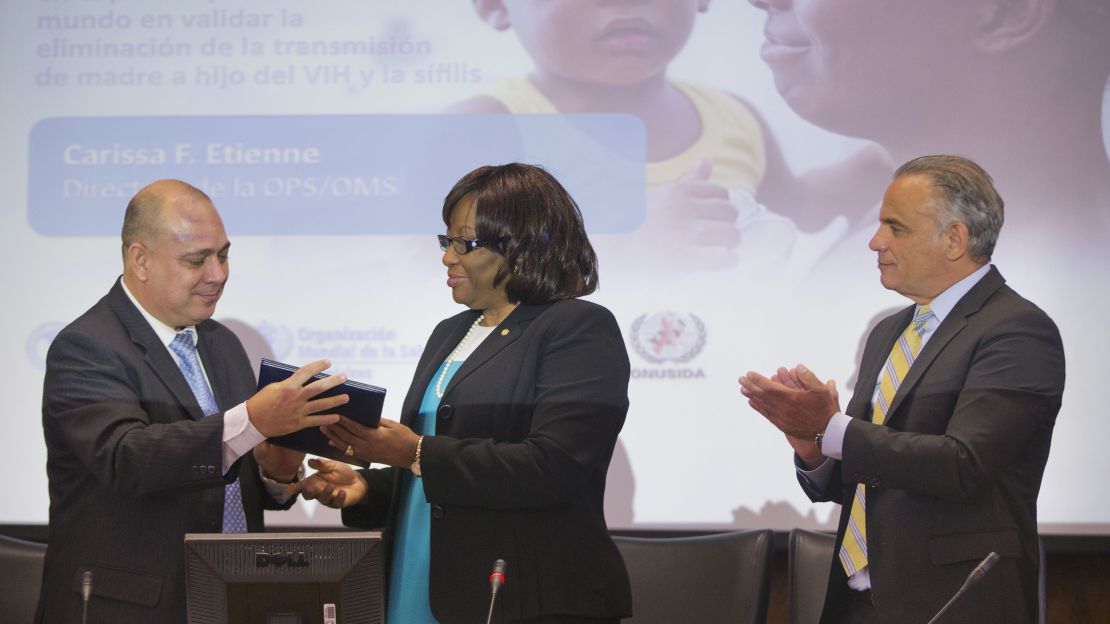 The WHO and the Pan American Health Organization began to work with Cuba and other countries in 2010 to eliminate mother-to-child transmission of HIV and syphilis. The country's efforts include prenatal care, HIV and syphilis testing for pregnant women and their partners, treatment for women who test positive and their babies, cesarean deliveries and breastfeeding substitution. Maternal and child health programs are integrated with HIV and sexually transmitted infection programs.
Prevention can mean no babies with HIV
Preventive treatment for mother-to-child transmission of HIV and syphilis is not 100% effective, so the World Health Organization defines elimination as a reduction of transmission to a level that it no longer constitutes a public health problem. In 2013, two babies were born with HIV in Cuba, and five were born with congenital syphilis.
Worldwide, the number of children born with HIV dropped to 240,000 in 2013 from 400,000 in 2009, the WHO reported. In order to reach a target of no more than 40,000 new child infections in 2015, health officials say more effort will be needed around the world.
Related: Designers unite to end HIV transmission
An estimated 1.4 million women with HIV become pregnant worldwide every year, the WHO reported, and if they're untreated, they have a 15% to 45% chance of transmitting the virus during pregnancy, labor, delivery or breastfeeding. But when antiretroviral medicines are given to mothers and children, the risk drops to slightly more than 1%.