Story highlights
After receiving two parking fines, a University of North Carolina-Charlotte student paid his fine in 11,000 pennies
It took three hours and 40 minutes for parking services workers to count the pennies
When Stephen Coyle received two parking tickets on the University of North Carolina-Charlotte's campus, he jokingly told parking officials that he would pay them back in pennies.
It proved to be no joke. On July 2, Coyle filled three buckets with 60 pounds of pennies and took them to the school's Parking Services office to pay a total of $110 in parking fines.
The penny payoff was born when Coyle, 26, and a group of friends did research on parking fine allocations and came across the school's parking services website.
"According to North Carolina law, the University is only allowed to retain 20% of the money collected from parking citations. The remaining 80% must be remitted to the state to support local public schools (elementary, middle and high schools)," according to the website.
The mathematics and actuarial science major serves in leadership roles for two campus organizations and was disappointed in this information.
"The funding isn't there for students," he said. "Why are we investing in other schools when we're in just as much need on our campus? The money from the student body should go into the student body. I feel like it's the community and the taxpayers jobs to put money into our local schools."
Coyle's first parking ticket was on May 27 for parking without a visible pass. It was $80. The second offense came just weeks later on June 16: permit not registered to vehicle. That added another $30.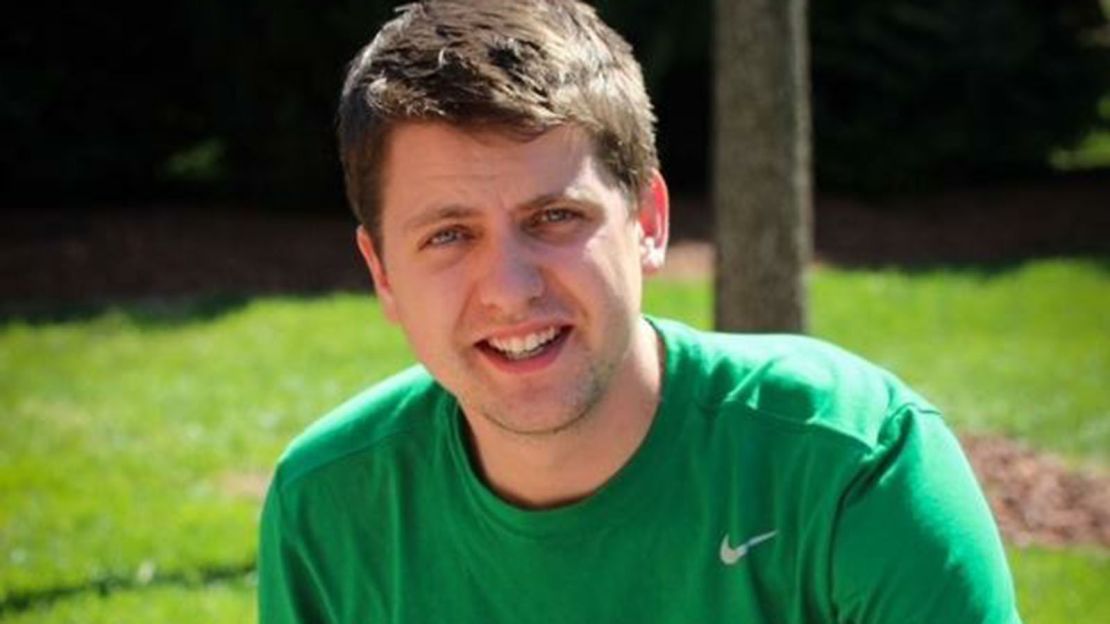 Although he was hesitant to pay off his fines in pennies, Coyle told CNN he realized it would be the only stunt that would get attention.
"I called my bank and asked them if they had a sufficient amount of pennies. They thought I was joking," he said. He drove to several banks and amassed five boxes of pennies, more than enough to cover the $110 fee. Off to the Parking Services office he went.
"The manager was clearly agitated, but everyone else was well-receiving."
He said that for three hours and 40 minutes, he watched two people count 11,00 pennies and the fine was paid off.
Workers in the school's Parking Services office declined to talk with CNN on Friday, and a call to the school's public relations office was not immediately returned.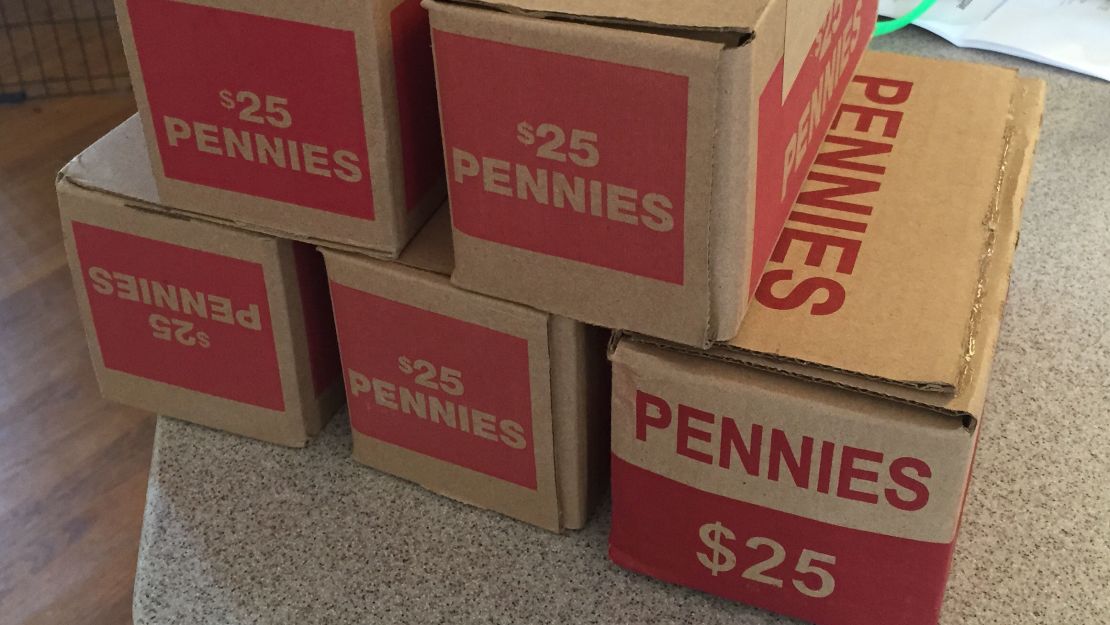 Coyle is hoping to gain enough attention from his university to have the state statute overturned so that money can go back into resources for the student body.
He told CNN that another student approached him to report he was in the process of going to banks to collect enough pennies to pay off a $300 ticket after hearing about the protest of where the money from fines is going.
"I started the #LetThemCount campaign and I've been passing out fliers," Coyle said. "I made a Facebook and I created a GoFundMe to educate students and raise money to support our student organizations."