Read the news on any given day and you may think that our planet is on a one-way trip to the dumpster.
Earth is warming, populations are rising, flora and fauna are disappearing.
But there are glimmers of hope if you know where to look for them.
In recent years, an increasing number of forward-thinking governments in both developed and developing countries have cordoned off large swaths of the planet in the name of conservation, preserving new corners of our ephemeral world for future generations.
From an old mining zone in rural Australia to a new breeding ground in urban Zambia, here's a look at 10 of the latest and greatest national parks and marine reserves.
Pinnacles National Park (United States)
America's newest national park was formed in January 2013 to preserve a mountainous area of central California renowned for its heavily eroded rock formations, the result of 23 million years of fire, ice and upset along an ancient volcanic field.
Some visitors come to stare in awe at the bizarre rock spires or beguiling wildflowers, which are pollinated by an astounding 400 species of bees.
Others scour the sky to spot the endangered California condor or dip into caves to view 13 species of bats (among them, the largest colony of Townsend's big-eared bats this side of the Mexican border).
Whatever the motivation, Pinnacles National Park offers 32 miles of trails for visitors to get lost and explore.
Sable Island National Park Reserve (Canada)
Canada's 43rd national park opened in July 2013 on a windswept isle 290 kilometers southeast of Halifax, Nova Scotia.
Sable Island, as it is known, is little more than a crescent-shaped sandbar marooned in the North Atlantic.
And while it may be home to just six permanent residents (who man a meteorology station), its mature dune system sustains more than 500 free-roaming Sable Island Horses, and its shores welcome upwards of 50,000 gray seals.
A breeding ground for marine life, Sable Island became a hub for something entirely different during the colonial period: wrecked ships.
This 42-kilometer-long strip was known as the "the Graveyard of the Atlantic" thanks to its frequent fog and virulent storms, which toppled ships traveling along the great circle route from North America to Europe.
The only ships carrying outsiders these days come from Adventure Canada, which launched the first public tours to this fabled island earlier this year.
Wakhan National Park (Afghanistan)
Afghanistan did not have a speck of protected land until 2009 when international conservation groups helped create Band-e Amir National Park in the Bamyan Province.
Now the ball is rolling.
Afghanistan opened a second (and much larger) national park in April of last year in The Wakhan, a sinewy corridor of rugged hills and alpine grasslands in the country's northeastern corner where the Hindu Kush and Pamir Mountains meet.
Wakhan National Park covers a vast area that's 25% larger than Yellowstone National Park (or about 4,200 square miles).
The Afghan government set up the park – with the help of the New York-based Wildlife Conservation Society – to protect not only the landscape and its population of rare snow leopards, but also the traditional way of life practiced by the Wakhi and Kyrgyz communities within its borders.
Pacific Remote Islands Marine National Monument (United States)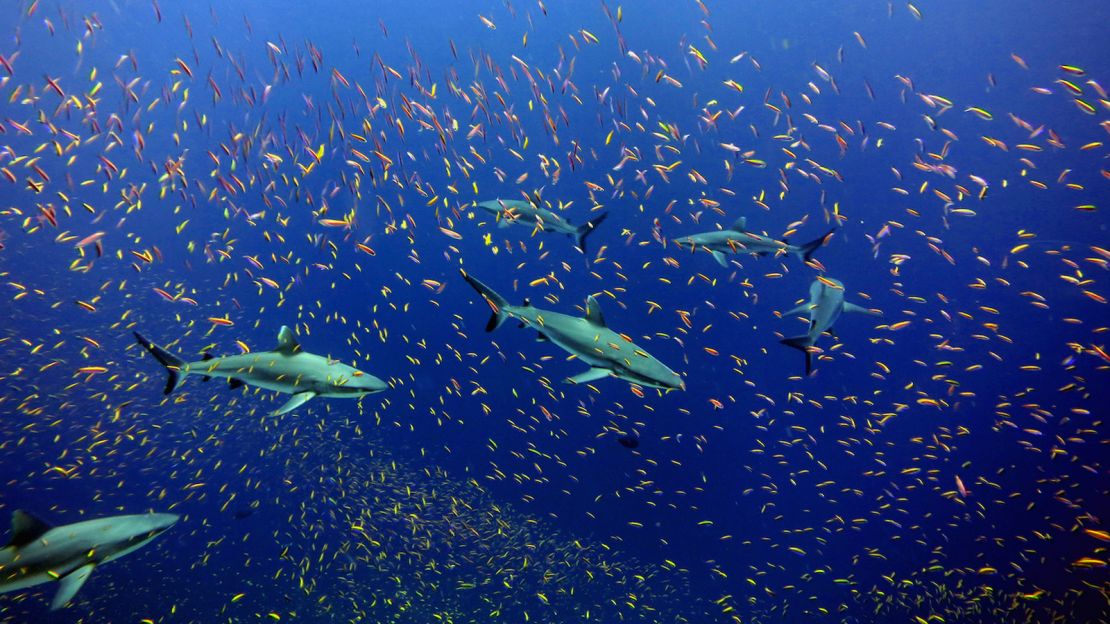 What's southwest of Hawaii and twice the size of Texas? The largest marine reserve in the world.
Created by the Obama administration in September 2014, this staggeringly large marine park protects disparate patches of the Pacific Ocean that surround U.S.-controlled islands and atolls.
The newly protected area is said to hold a large number of undersea mountains (or seamounts) with thriving colonies of deepwater corals and vital habitat for tunas, turtles, manta rays, sharks, cetaceans and seabirds.
Mining, dumping and commercial fishing are all prohibited within the reserve, but recreational fishing and tourism are both allowed with a permit.
Pitcairn Islands Marine Reserve (British Overseas Territories)
The Pacific Remote Islands may house the largest collection of marine reserves in the world, but British officials outdid their American counterparts this March by creating the biggest continuous marine park around the (relatively) nearby Pitcairn Islands, a British Overseas Territory that encompasses Henderson, Oeno, Ducie and Pitcarin islands.
The so-called Pacific Zone covers 834,000 square meters, or more than twice the land area of the British Isles.
The goal of the marine reserve is to protect the wealth of the ocean from illegal fishing activities and safeguard endemic species like butterfly fish and squirrelfish, among others.
Most tourists visit the volcanic Pitcairn Island and its 56 residents aboard a cruise ship or the supply boat MV Claymore II, which has frequent sailings to and from Mangareva in French Polynesia (where you'll find the closest airport).
MORE: Protecting Pitcairn's marine bounty
El Impenetrable National Park (Argentina)
Behold the power of crowd funding, where a murdered rancher's untouched estancia becomes a cause celebre and, 10.5 million pesos ($1.2 million) later, a new national park.