After nearly 15 years of development and a half-dozen years of testing, the first squadron of F-35 Joint Strike Fighters is officially operational.
The decision was formally announced by Marine Commandant General Joseph Dunford on Friday, making the Marines the first military branch to declare its version of the aircraft combat-ready.
In declaring it operational, Dunford described the advanced plane as "capable of conducting close air support, offensive and defensive counter air, air interdiction, assault support escort and armed reconnaissance."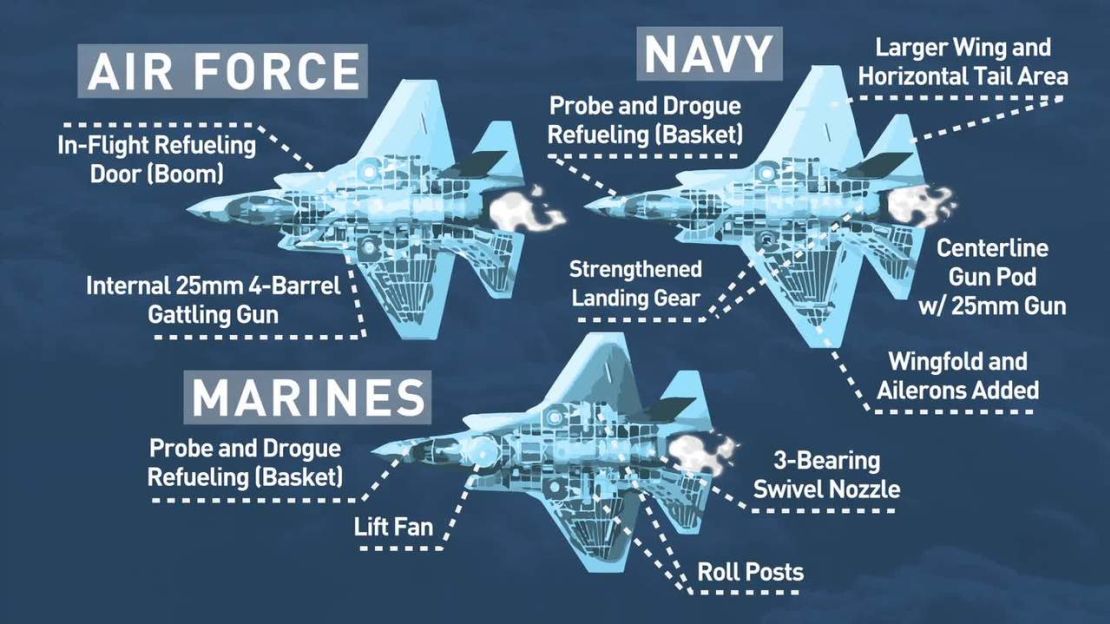 READ: The F-35: Is the world's most expensive weapons program worth it?
Undersecretary of Defense for Acquisition, Technology and Logistics Frank Kendall called the Joint Strike Fighter's launch an "affirmation that the F-35 program is on track to deliver essential 5th generation warfighting capabilities to our U.S. services and international partners."
He added that it was also a reminder that "we still have work ahead to deliver the full warfighting capability required by all three services and our partners" while continuing to cut the programs' cost.
The first squadron of 10 F-35s was initially scheduled to be declared operational in 2012, but that target date was delayed after a series of setbacks. The program's current price tag is $400 billion and is expected to cost $1 trillion over its entire life.
The Marine Corps calls the F-35 the "future of tactical aviation," expecting it to eventually replace three legacy platforms currently in use: the AV-8B Harrier, the F/A-18 Hornet and the EA-6B Prowler.