Cotopaxi, a volcano not far from the Ecuadorean capital of Quito, spewed ash several times, sending large gray puffs 3 miles into the sky, officials said.
Ash could reach Latacunga, Machachi and Quito on Friday, officials at the Geophysics Institute told the state news agency ANDES. They have declared a yellow alert, but said there is no impending probability of a major eruption.
Yellow alerts are the lowest of three and are in place to warn residents to take precautions such as using masks to cover their mouths and to be prepared in case evacuations become necessary.
The stratovolcano is 45 kilometers (28 miles) from Quito.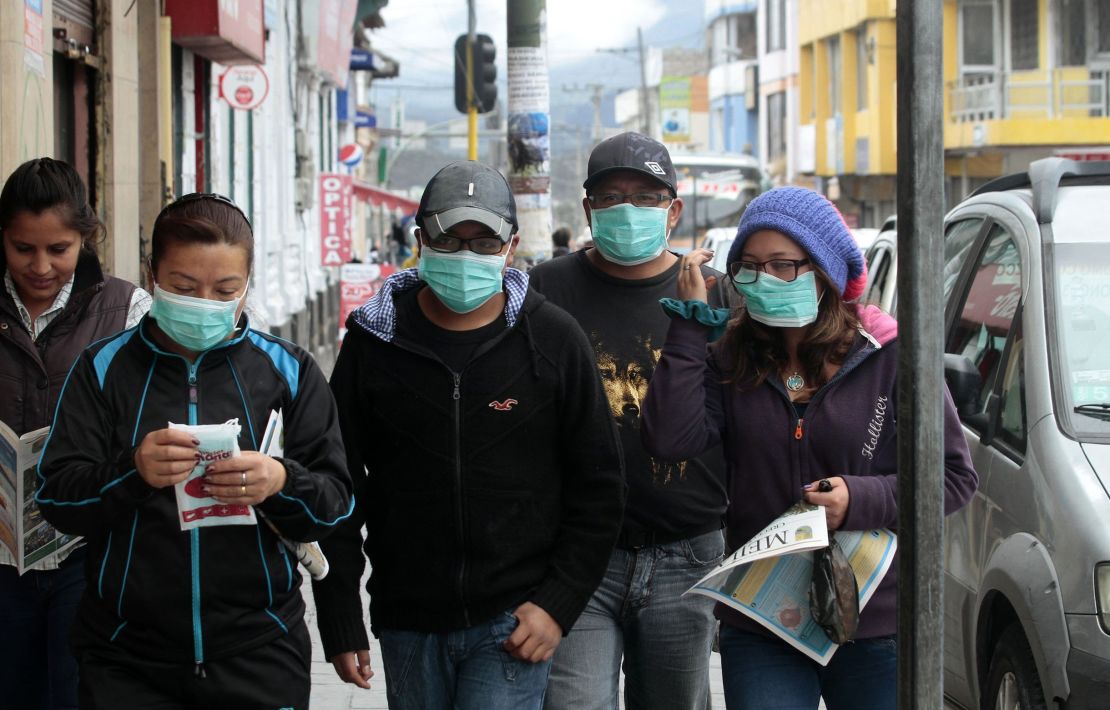 Straovolcanoes, or composite volcanoes, are steep-sided, symmetrical cones that are often very tall. Cotopaxi is 5,911 meters (19,388 feet) in elevation.
It last erupted in 1940, according to the Smithsonian Institution Global Volcanism Program.
In the last major eruption in 1877, muddy debris traveled more than 100 kilometers (62 miles).
CNN's Salma Abdelaziz contributed to this report.