Editor's Note: Errol Louis is the host of "Inside City Hall," a nightly political show on NY1, a New York all-news channel. The opinions expressed in this commentary are solely those of the author.
Story highlights
Louis: Riding issue of inequality, Sanders poses a formidable challenge to Hillary Clinton in Iowa and New Hampshire
He says the strength of Sanders is likely to force Clinton to react
Hillary Clinton has far more money, name recognition, endorsements and political experience than any of her Democratic rivals. Her legion of high-profile supporters have made the case that she will inevitably win the Democratic nomination for president.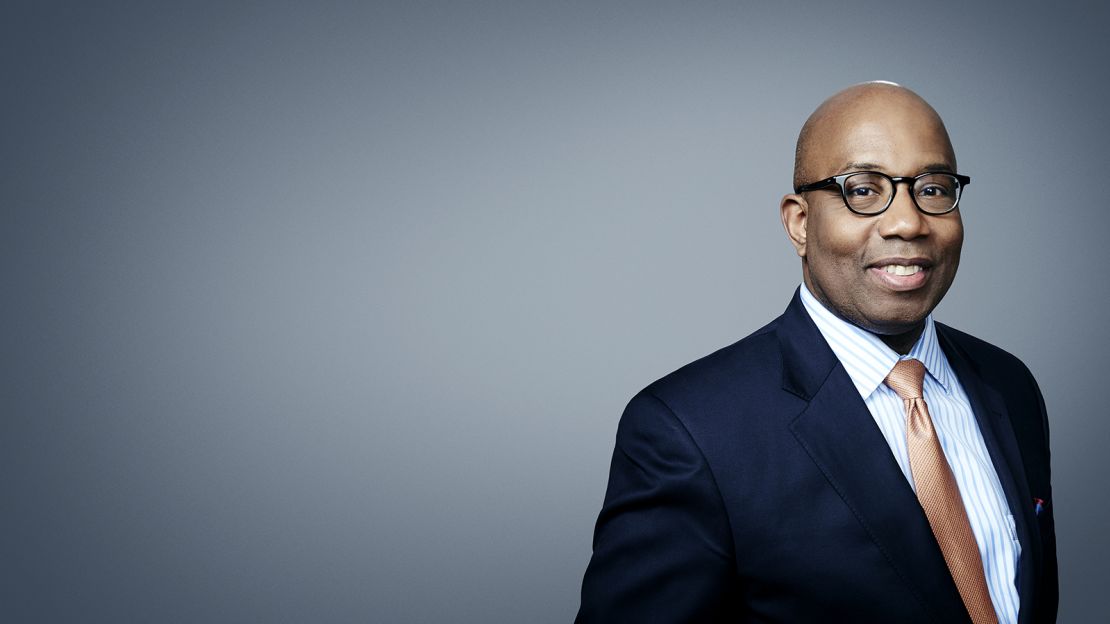 But a funny thing happened on the way to the coronation: It's not time (yet) for all-out political panic, but Clinton and her team have very good reasons to be worried about the sharp and steady rise in support for presidential candidate Sen. Bernie Sanders of Vermont.
Sanders is the top choice of 30% of Iowa Democratic voters likely to attend the first-in-the-nation caucuses next year – only 7 points behind Clinton, who is favored by 37% – according to the latest Des Moines Register/Bloomberg Politics poll. That's a big change from late May, when Clinton was crushing Sanders 57% to 16% among likely caucus-goers.
Even more troubling for Clinton, the Sanders surge in Iowa echoes a big move in New Hampshire, where Sanders was 39 points behind in March but has opened up a lead and now stands 7 points ahead of Clinton, according to a Boston Herald/Franklin Pierce University poll.
Sanders is winning hearts and minds by loudly decrying the large and growing gap between rich and poor in America, a message that resonates strongly in Iowa. While historians and journalists inevitably recall Clinton's unexpected defeat in the 2008 caucuses to longshot candidate Barack Obama, it's worth remembering that Clinton actually finished third in the caucuses, narrowly edged out by ex-Sen. John Edwards, whose main campaign plank that years was a call to eliminate poverty in America within 30 years.
Back in 2007, I conducted an hour-long public discussion with Edwards about his views on poverty. I later saw him campaigning in the icy cold of Iowa the day before the 2008 caucuses, and I can confirm that his message found support in the Hawkeye State, where just under 13% of residents are living in poverty and a little more than 28% are classified as low-income working families, making $47,000 a year or less for a family of four.
Today, as in 2008, the tough economic circumstances of Iowa voters make them eager for change – and for the economic populism championed by Sanders, who unabashedly calls himself a socialist.
Where Clinton has called for an unspecified increase in the federal minimum wage, Sanders says it should rise to $15 – more than double the current $7.25 rate in Iowa.
Clinton was a supporter of the North American Free Trade Agreement and pushed the controversial Trans-Pacific Partnership trade deal as secretary of state before expressing doubts as a candidate. Trade agreements have been criticized by labor unions as flooding America with cheap goods and giving corporations incentives to send jobs and investment dollars overseas.
Sanders, by contrast, has been a consistent and vocal opponent of NAFTA and the TPP during 23 years in Congress and has a platform that calls for higher taxes on the wealthy, free tuition for all students attending public colleges and universities, universal pre-kindergarten and a $1 trillion investment in new infrastructure.
For many in Iowa, a state grappling with child poverty and other economic issues, Sanders sounds like a voice offering hope and change – a formula that beat Clinton the last time she ran for president.
CNN Interactive: 2016 election candidates
"This feels like 2008 all over again" is how J. Ann Selzer, the pollster for the Des Moines Register, described the latest poll and the Sanders surge. If that's true, Clinton will have to consider taking a hard left turn, which would mean fully renouncing her support of NAFTA and TPP and competing with Sanders as an economic populist.
The other Clinton alternative – the likely alternative – will be to publicly poke holes in Sanders' program, something she has declined to do so far. She'll also need to double down on the amount of money and organizers she has invested in Iowa and prepare to make a big push in New Hampshire.
If Clinton doesn't act quickly, she'll run the risk of losing Iowa and New Hampshire – along with any semblance of an argument that the Democratic nomination for president is hers for the taking.
Join us on Facebook.com/CNNOpinion.
Read CNNOpinion's Flipboard magazine.