Story highlights
Chicago photographer regularly heard women complain about their bodies
She launched a project to document the beauty of mothers' bodies
About 1,000 participants have had their pictures taken
It took the loss of her child for professional photographer Ashlee Wells Jackson to create the 4th Trimester Bodies Project.
Jackson has always been a professional photographer, and her work before getting pregnant with twin girls was "Windy City Pinup."
Through her work at her Chicago studio, which she called empowering and campy and playful, she heard woman after woman talking about supposed flaws in their bodies, criticizing themselves and each other for things Jackson and her business partner, Laura Weetzie Wilson, could not see.
"We work with them to create a safe and empowering space for them, and we see these women are hyper-focusing on things that are invisible to everyone but themselves," Jackson said.
Having grown up with a good body image, Jackson didn't feel the way those women felt until her second pregnancy went terribly wrong.
After her second trimester pregnancy screen, she and her husband learned the twins had Twin-to-Twin Transfusion Syndrome, which is almost always fatal. One of the twins, Aurora, died after a surgery that was their best hope for saving both twins.
After spending 100 days in the NICU with complications from the surgery, Nova survived and Jackson reports she is a happy and healthy 3-year-old today. (Her son Xavier is 9.)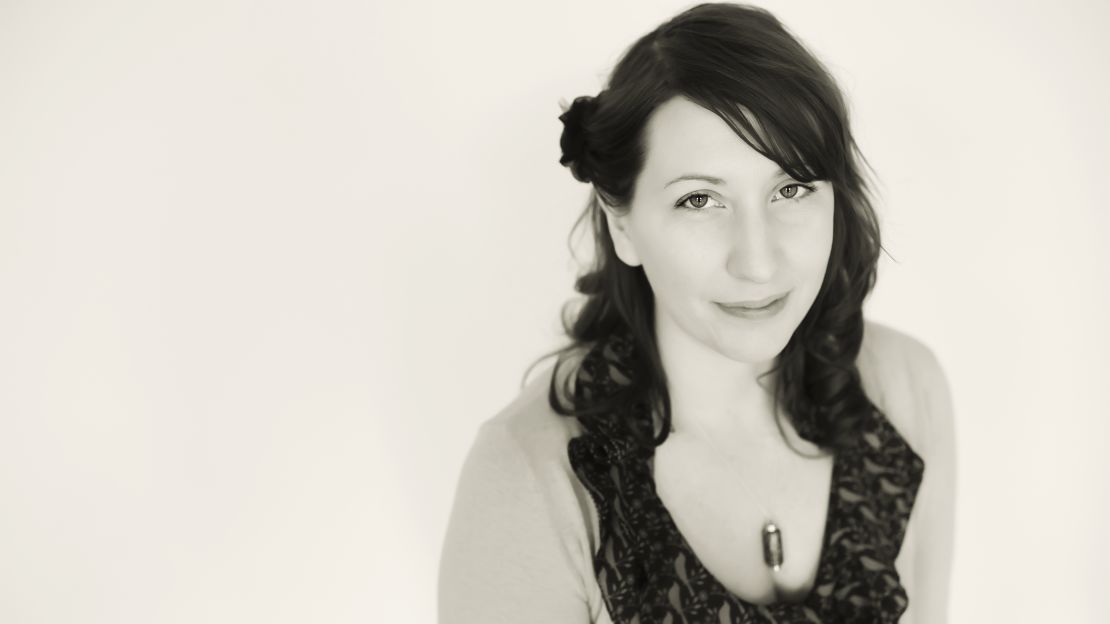 The feeling of failure "hit me like a ton of bricks," Jackson said. "I felt like a failure as woman and mother. I felt really worthless."
She finally realized she was saying the same things to herself as her photography clients. "I decided that I don't want this to be my dialogue," she said. "I don't want my children growing up with a mother feeling this way. I don't want it to be my dialogue with my husband – or myself."
That's where the 4th Trimester Bodies Project was born in 2013, with Jackson and Wilson hoping to replace the hurtful words society and media use to describe women and that mothers use to describe themselves with images that are "beautiful and honest and realistic."
Technically the fourth trimester is the first three months after a baby is born, but for Jackson and Wilson, it's the transformation of one's life into a mother — and that never ends.
Beth Maclin took her picture with her daughter, Asha, and her mother, Barbara Marty. After having an emergency cesarean section with her first pregnancy, Maclin said, "I am who I am because of what I have gone through. It took me awhile to be able to say this, but I wouldn't trade it."
Tanya Mance had two healthy pregnancies and is now mother to Amin, 9, and Beja, 7, After suffering from postpartum depression, she told Jackson that she initially wanted to erase the "war wounds." Now she considers them a part of her transformation of becoming a mother.
They are among the 150 participants in the first book, which was released on September 15, and a total of 1,000 participants have been photographed.
There are women "who feel awesome about themselves and want to share how awesome they feel," women who are "working toward accepting themselves" and women who feel awful about themselves and are taking "a first baby step" toward feeling good about their bodies, Jackson said.
After the photo shoots, "a lot of women speak to it being a transformative process," Jackson said. "It's a big deal to step into a space and show your vulnerability and be photographed in your underwear. They have a sense of relief, of ownership. Some clients do make that shift to see themselves as beautiful."
Even Jackson. It's her body on the book's cover, along with baby girl Nova.