Editor's Note: Hamdullah Mohib is Afghanistan's ambassador to the United States. The views expressed are his own.
Story highlights
Hamdullah Mohib: Afghanistan today is a functioning democracy
Government committed to solving corruption and poverty, he says
My mother used to tell me this Afghan fable when I was growing up.
It's the story of a woman who lived on a mountain in a village. Every day, she would carry her calf down the mountainside to the stream to drink and then back up her home again. One day, a man asked her how she was able to carry a ful-grown cow up and down the side of a mountain, to which she replied, because she had been doing it every day since it was a small calf.
This fable was my mother's way of telling me to persevere.
We all know that the fight for freedom in Afghanistan has been an uphill battle. It began when the Soviet Union invaded Afghanistan in 1979. More than one million Afghans died, and five million more of us became refugees and stateless people.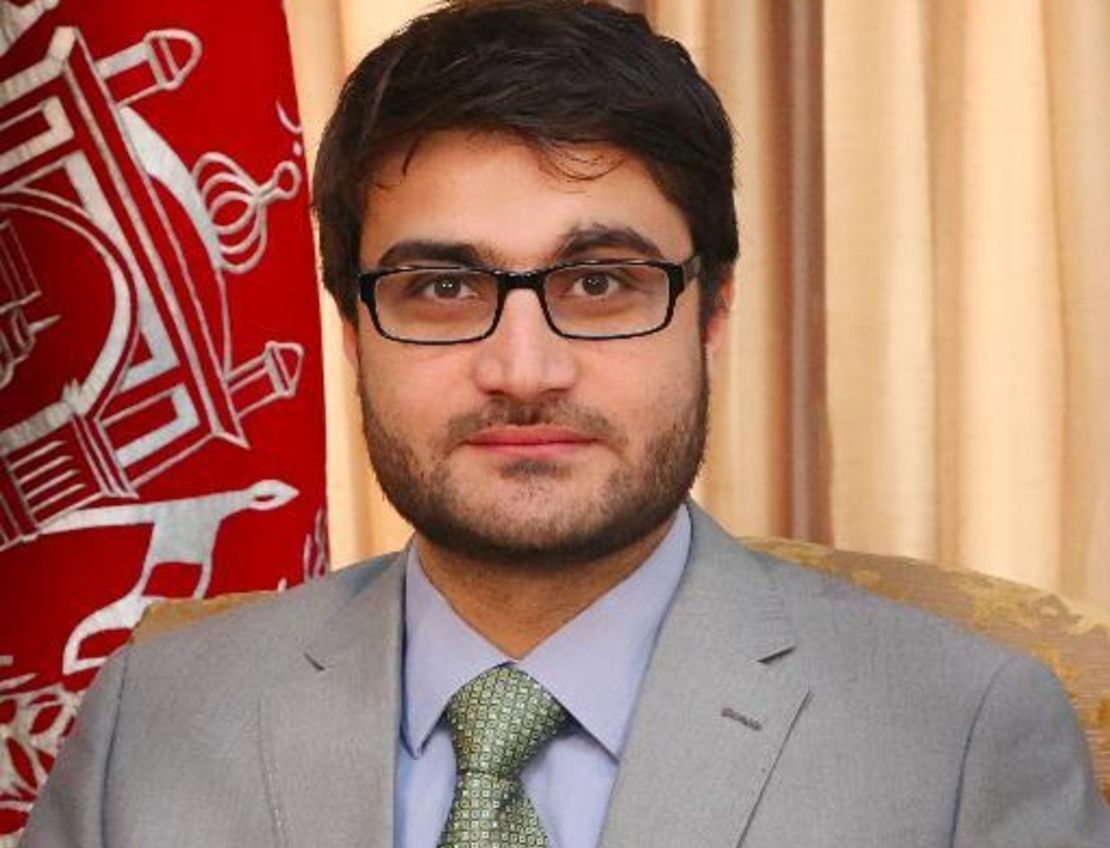 My family had joined the resistance against communism, but when the civil war broke out amongst the feuding warlords, my father decided he wanted no part in that fight, and we too became permanent stateless people.
Americans know what happened next. Taliban repression at home was joined by al Qaeda extremism abroad. Afghanistan's mountains became the home for terror networks that extended across Asia and Africa, and ultimately reached the World Trade Centers in New York, on that terrible day of September 11, 2001.
American investment in Afghanistan and the honorable service of more than a million U.S. troops and over 30,000 civilians, for which Afghans will be forever grateful, helped us achieve massive gains that we must now sustain. For 14 years, Afghanistan and the United States have partnered to eliminate terror from Afghan soil. Together we have helped Afghanistan develop into a stable government that is accountable to its people, and a respectable, law-abiding member of the international community.
Afghanistan today is a functioning democracy. It has the freest media in the region, with a thriving private media sector. Our people vote for their leaders and power changes hands through ballots, not bullets. Civil society organizations, both domestic and international, are free to organize and we welcome their partnership in helping our country overcome the legacy of years of war.
I was once no different from the sad refugees you see on your televisions today. During the last years of the Taliban regime, when all hope seemed lost of restoring normalcy to Afghanistan, my family pooled their meager savings to send me to England.
My British hosts allowed me to work doing odd jobs in restaurants and shops, which eventually paid the way for me to become an engineer. Seven years ago, I left my job in Britain to return to my country and help finish the job of securing a free and democratic Afghanistan.
Afghanistan has changed. Today, women are present alongside men in government, universities, and the workforce – the highest numbers in the country's history, and the number is growing. Eleven million students are in school, 40 percent of them girls. Over 260,000 Afghan youths are studying in one of the 135 private and public universities.
Our government has explicitly committed to increasing the number of women in public service; for example, through our Ministry of Finance, which is hiring 50 professional women each year and, with help from the U.S. government, offering in-service MBAs to the most qualified women professionals.
These achievements took years of effort. They are the result of myriad small victories by thousands of committed people from your country and from ours. For example, the first graduation ceremony of the American University of Afghanistan – an institution that my American counterpart in Kabul, Ambassador Michael McKinley, has called one of America's greatest legacies in Afghanistan – was in 2010, when 32 Afghan students earned their undergraduate degrees.
The graduation of those future leaders was not a one-day, one-off event. Those graduates rested on a decade of efforts to build a campus, to recruit and train qualified Afghan professors, and to build a multiethnic, male and female student body that one day my daughter will be proud to join.
It would be credulous to pretend that Afghanistan's troubled past is now fully behind us. Just this past Sunday, the Taliban took local civilians as human shields to seize large swathes of Kunduz province in the north of Afghanistan. Afghan forces have mounted a robust counteroffensive to clear the area of terrorist elements and to protect our civilians, but the ongoing violence there is a reminder of the security challenges we still face.
And we also face the same problems of corruption, poverty, and sectarian fractiousness that other poor countries do. But our National Unity Government is committed to solving these problems, and recent reports from the IMF and a Senior Officials Meeting that was recently held in Kabul confirm that, warts and all, we are on the right track.
Additionally, inter-linked criminal syndicates of drug smugglers and religious extremists that cross borders are rearing their ugly heads. Islamic State's fighters were nowhere to be seen when the international community ended its combat role in Afghanistan last December, but now we are finding Chechen, Uzbek, Pakistani and other fighters joining attacks on our borders and pledging allegiance to the Islamic State.
Afghanistan will resist these intruders, just as we have always resisted past intruders to our country. But they pose threats not just to our own fledgling democracy, but to stability and freedom everywhere. We Afghans will defend our freedom, and during my work in the United States, I look forward to building the secure alliances and partnerships that will help you defend yours as well.
Like the old lady carrying the cow to water each day, we may feel the weight on our backs now more than ever, but the only way to succeed is to persevere.
Join us on Facebook.com/CNNOpinion.
Read CNNOpinion's Flipboard magazine.