Story highlights
Virginia Tech survivor: "We really shouldn't be surprised"
Oregon shooting renews resolve to stop gun violence
Governor: "It is going to continue happening until we decide we want them to stop"
Another mass shooting. Another traumatized community.
President Obama called it routine.
America The Numb.
No one knows the frustration more than those left in the wake of mass shootings, those who've been here before.
Students are dead. Classmates are wounded and horrified. Heroes are hailed for brave acts.
Colin Goddard can relate. Shot four times during the massacre at Virginia Tech in 2007, he still has three bullets in his body. Two years after the attack, he watched news unfold of a shooting at an immigration center in Binghampton, New York. Thirteen people were killed that day.
Goddard was thrust into action: "I was like, I've got to do something about this." He's pushed for changes in the gun laws ever since.
Yet the shootings continue. Almost at a feverish pace.
Aurora. Sandy Hook. The Navy Yard. Charleston.
And now this. Umpqua Community College in Roseburg, Oregon: nine victims dead, nine wounded.
"Seeing the breaking news of yet another campus shooting jolts me back to my own experience at Virginia Tech," Goddard said. "America is the only developed country where, when someone asks if you heard about the campus shooting, you have to clarify which one.
"We have done nothing as a country since the last major shooting, so we really shouldn't be surprised when the next one occurs," he added. "That's the thing that really gets me."
Details that once shocked Americans almost become cliché.
Cell phones ring in the pockets of the dead. Parents wait in isolated areas with chaplains and trauma experts. Statements are made: I never thought this would happen in my town.
But it did. And chances are it will happen yet again. In some other place that felt safe, immune.
Democrats call for gun control. Republicans demand mental health reform. Except their leaders seem to forget that one of their own, Rep. Tim Murphy of Pennsylvania, has proposed the most sweeping mental health reform legislation in two decades. It's been ignored for two years.
Nothing changes. Gun rights advocates say: Now's not an appropriate time to have those conversations.
Others ask: If not now, when?
Gun violence put into a broader context is staggering. The number of people killed from terror attacks in the United States between 2004 and 2013 totals 36; during that same span, the number of dead across America from firearms stands at more than 316,000.
"It's gotta change. We can do better," says Paul Kemp, a gun owner and advocate for change in gun laws. "Everybody thinks they're immune to it and that it will never happen to me. But that is a false sense of security."
Kemp lives a few hours up the road from Roseburg. He knows exactly what the nine families of those slain in the campus shootings are going through. They haven't slept. They're writing obits. They're working with funeral homes to retrieve their loved ones.
The gun club no one wants to join
The grief-stricken must figure out ways to tell family: sons and daughters, aunts and uncles, grandparents and cousins.
Kemp's brother-in-law, Steve Forsyth, 45, was one of two people killed by a masked gunman in a mall in Clackamas, Oregon, on December 11, 2012 – three days before the massacre at Sandy Hook Elementary School in Newtown, Connecticut. The gunman fired more than 60 rounds, wounding a third person, before taking his own life.
The first thing Kemp's sister wanted to know was: Did my husband suffer?
"The detective said, 'No, he did not. He was shot in the back of the head and was probably dead before he hit the floor.'
"Those are the types of questions people who lost a child are going to be asking because that's what they want to know. They want to get some sliver of good news out of this bulls***. The fact that Steve did not suffer was a relief to my sister – because at that point, what do you have left?"
They will endure other firsts. First birthdays without their loved ones. The first Thanksgiving. The first Christmas or New Year's.
Amid his grief, Kemp took action. A hunter since he was a boy, he decided to speak up for America's "good" gun owners. He helped form a group called Gun Owners for Responsible Ownership. "There is no single solution, but it doesn't take a lot of research to know that background checks and some common sense gun legislation will reduce the numbers."
He thinks about the survivors in Roseburg. Those who watched classmates get killed. Those who heard the gunshots and screams. They are enduring their own trauma: "Their lives are forever changed."
Jenna Yuille clings to a photograph taken of her with her mother, Cindy. In it, the daughter wears a collection of cords atop her green University of Oregon gown, each one representing an honor she'd earned. Standing beside her, her mother beams.
Her mother was killed in the same Oregon mall shooting that took Kemp's brother-in-law. She still yearns for her mom daily, especially when pivotal life moments come around – like the celebration of a new job.
"I think about how proud she'd be of everything I'm doing."
But as news of Thursday's shooting made headlines, memories of the day she lost her mother flooded back.
"Once again here in Oregon, our community has been torn apart by a tragic and senseless act of gun violence," she wrote. "While we still have much to learn about the details surrounding this horrific act, it is clear we cannot, as a nation, sit idly by without taking meaningful action to end gun violence in America."
What will it take?
"It is going to continue happening until we decide we want them to stop," Oregon Gov. Kate Brown said.
Many believed Newtown – with 20 first-graders slain in school – would lead to measures that could stop gun violence. There seems to be renewed resolve now. But will it last?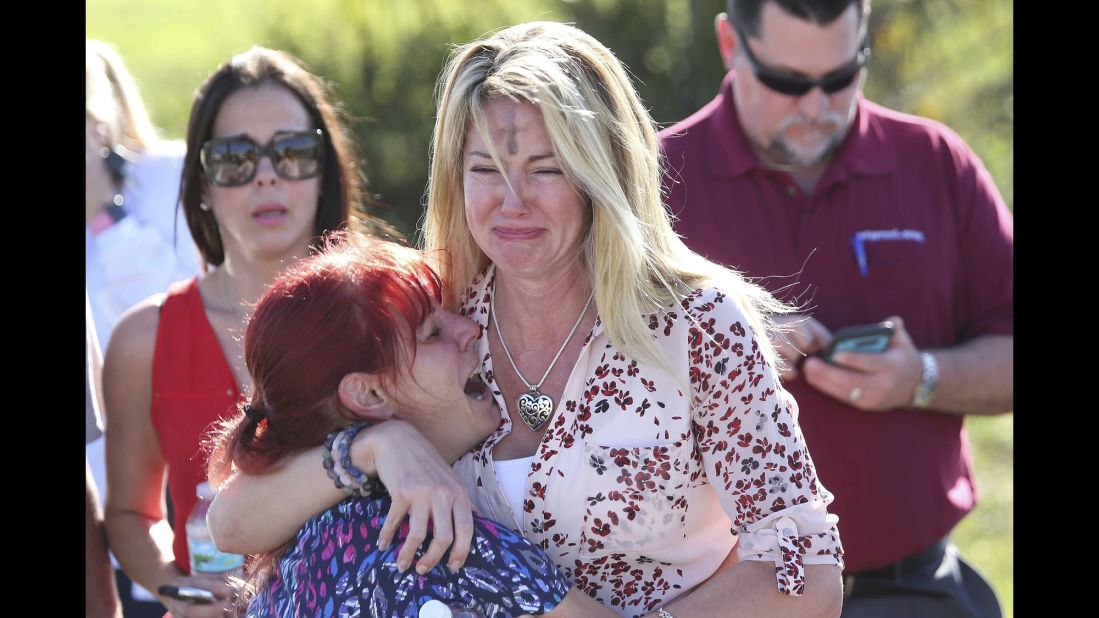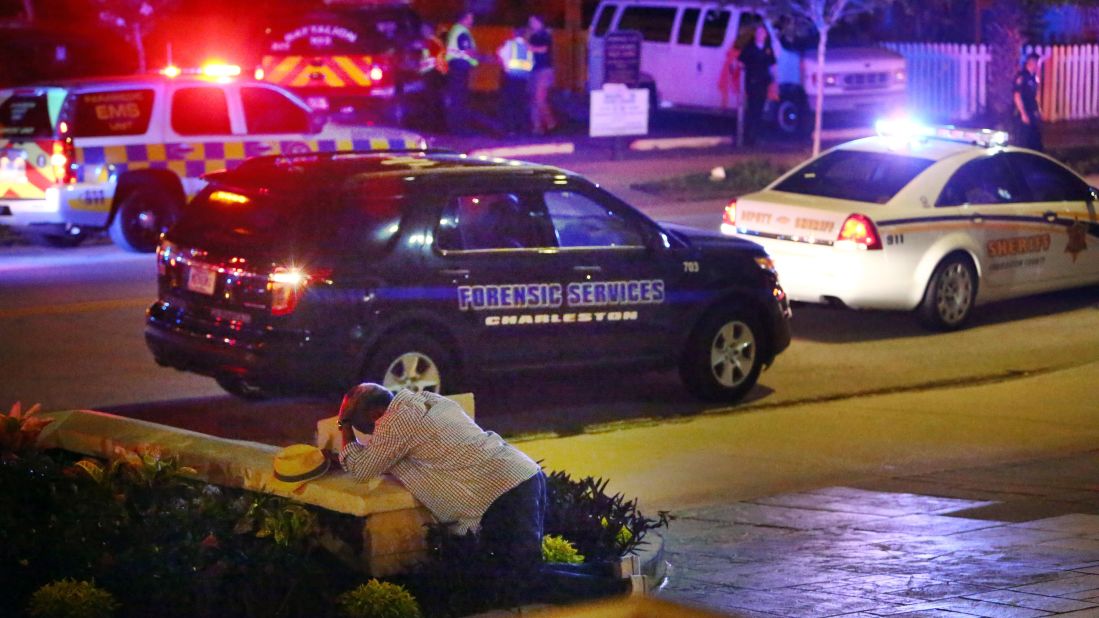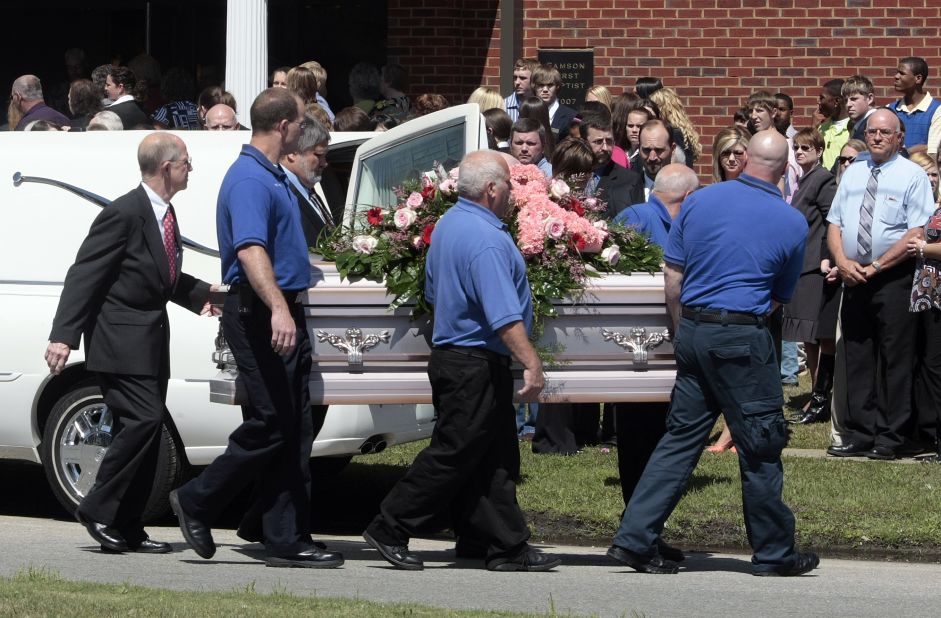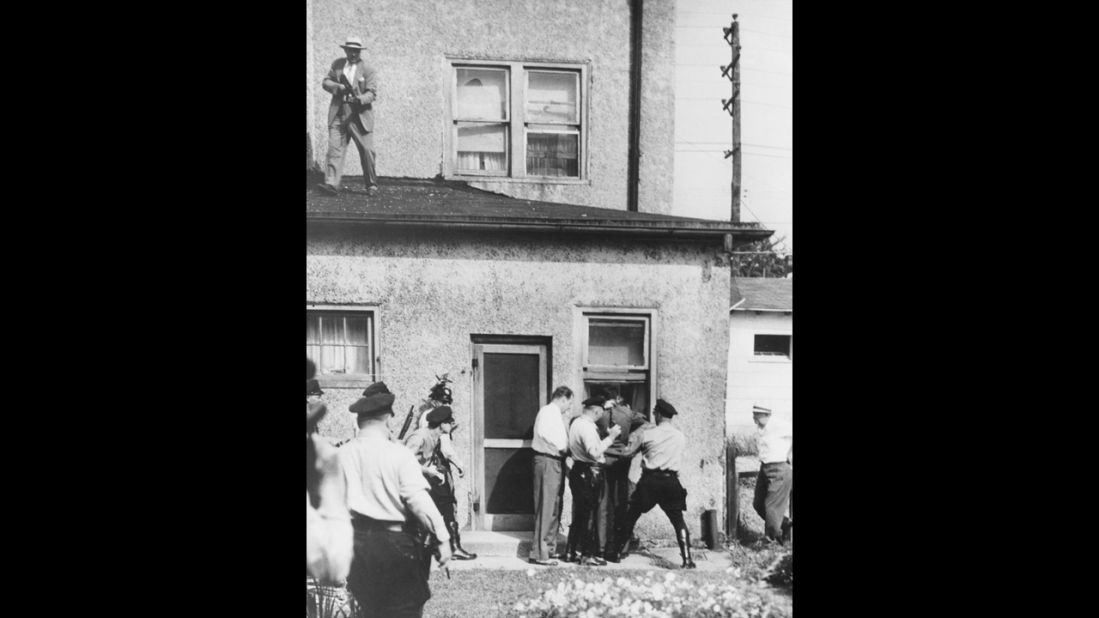 Worst mass shootings in the United States