Story highlights
NEW: The death toll rises to 20 as officials warn people not to travel
In some areas, as much as 7 inches of rain fell in three hours
Photos and video on social media show torrents of water flowing through Cannes
Horrific accounts of people drowning in a retirement home and being trapped in a road tunnel by floodwater have emerged after the French Riviera was hit by extreme downpours.
Rainfall on an "exceptional scale" set off flash floods that wreaked havoc along France's southeastern Mediterranean coast late Saturday. A representative of the French-Alpes Maritime region police said Monday that 20 people are confirmed dead and two missing as a result of flooding.
"A man in his sixties was found dead earlier on Monday in the parking lot of his in residency in Mandelieu-la-Napoule. Another victim was just found dead in Cannes" the representative said.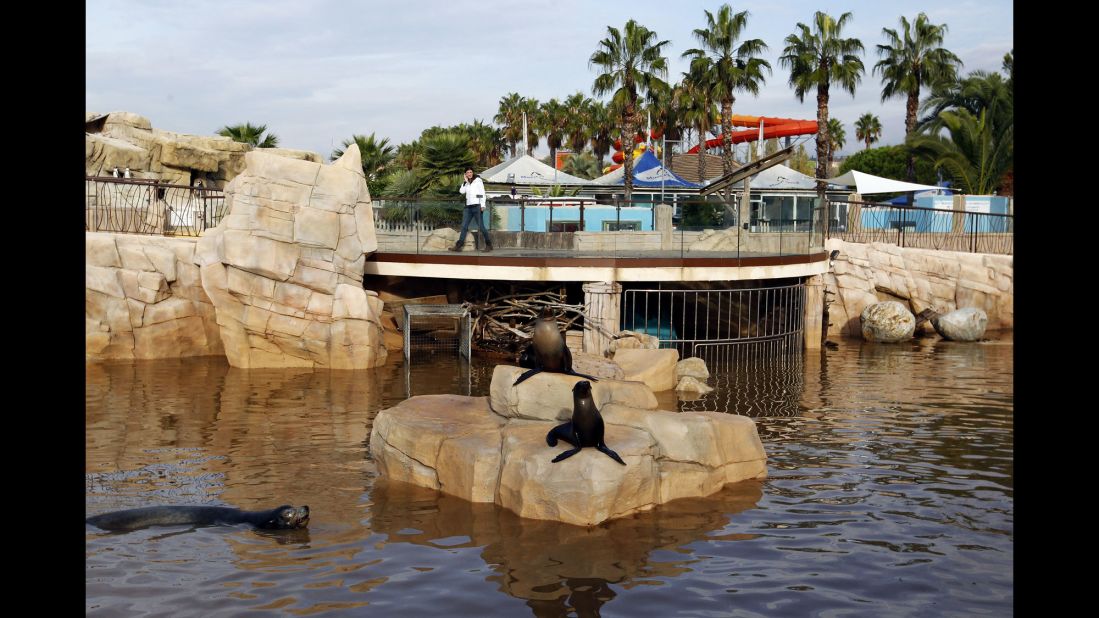 Flooding hits French Riviera
As much as 180 millimeters (7 inches) of rain in a span of three hours inundated parts of the Alpes-Maritimes district late Saturday, authorities said. The area is home to famous seaside resorts such as Nice, Cannes and Antibes.
Three people were killed in a retirement home in Biot, a community near Antibes, and another person was killed on a road in Cannes, according to authorities.
The news agency Agence France-Presse reported emergency responders and local officials as saying that five people died as they tried to park their cars, and three others drowned when their vehicle became trapped inside a tunnel.
"Searches are continuing in the hardest-hit areas, which are often difficult to access," the Interior Ministry said, warning there was little hope of finding some of those missing alive.
French President Francois Hollande and Interior Minister Bernard Cazeneuve visited the area Sunday and met with emergency workers involved in the flood response.
The prefecture said road and rail networks had been badly affected by the flooding, warning people to avoid travel.
Photos and videos posted on social media showed torrents of water flowing through the center of Cannes overnight.
"Actual biblical rain here in Cannes now," Stuart Dredge, a technology journalist, wrote on Twitter.