Story highlights
Stray items left behind by migrants are found on the beach in Lesbos, Greece
Anna Pantelia gathers some up and photographs them in a studio
After arriving in Lesbos, a Greek island in the Aegean Sea, Anna Pantelia lined up with other photographers as they waited for another wave of migrants to arrive by boat.
But something else caught her eye.
"I was looking down (at the beach) and I started noticing many objects – baby clothes, passports," Pantelia said. "It was like the first thing that I noticed, and it was a bit dramatic."
Strewn across the sand were all sorts of stray items that had been left behind: teddy bears, pacifiers, shoes, flotation devices, cell phones, photos, cigarettes. They belonged to migrants who traveled to Lesbos in search of a better life in Europe.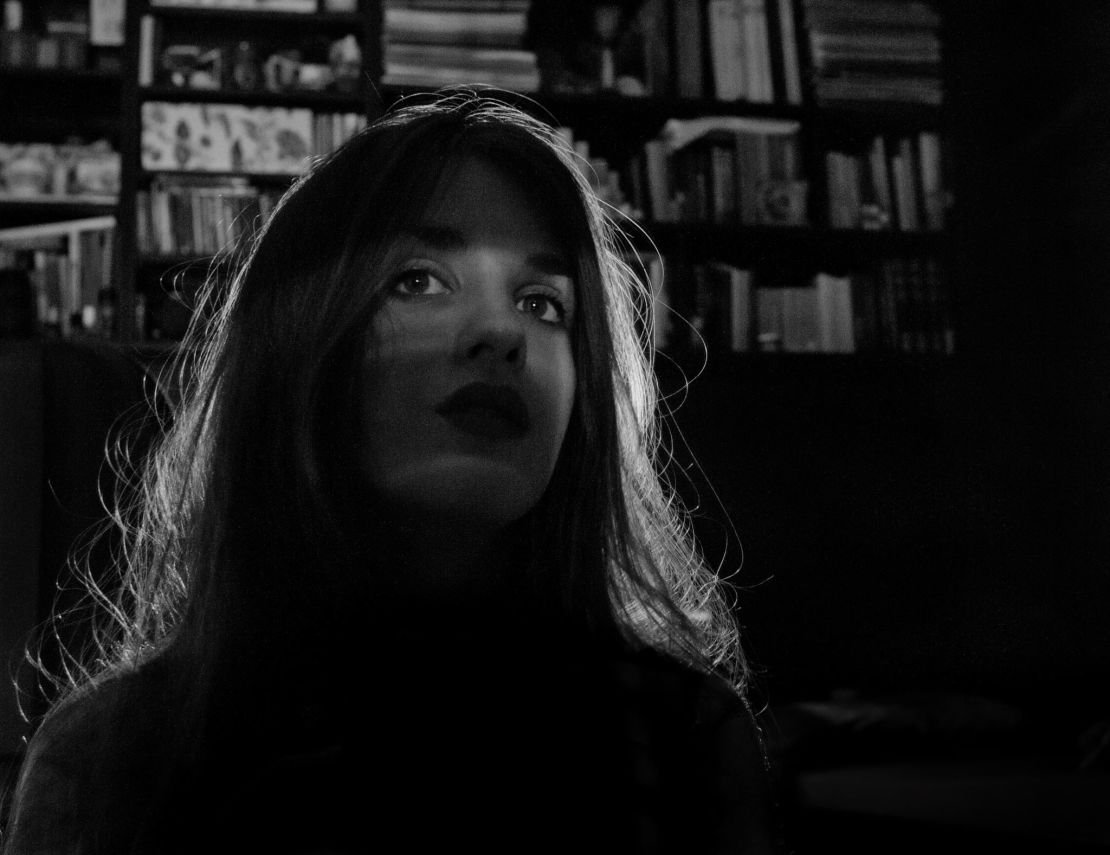 "They walk for 70 kilometers (43.5 miles) to go where they get registered, so they have to leave as much as they can at the beach so they can be a bit lighter," said Pantelia, who was in Lesbos for the charity Save the Children UK. "They walk all the way. They could not take the bus (or) taxi. Now they start taking buses, but until the end of September they were not."
Finding the abandoned items interesting, Pantelia gathered some up and photographed them in a studio with a simple white background.
"We are used to seeing all the drama – pictures of the boats and stuff with the people crying. But I think this is another way to tell the same story," she said.
There aren't any people in Pantelia's project, entitled "Flotsam," but that doesn't mean it's not personal. The common, everyday items help to humanize the migrants and make them more relatable.
"I think that (people) can identify themselves with (the migrants) because everyone has a passport, everyone uses the same objects," Pantelia said. "They smoke cigarettes. They wear brand clothes. Mainly I did it so I can attract the interest of the people that are tired of seeing sad moments and sad faces."
Pantelia, who is Greek, plans to return to Lesbos in the next month or so. She hopes to maybe one day do an exhibition with the items she has found, to go along with her photos and the stories she encountered.
"It was very dramatic to see a baby's T-shirt on the street because you know what's going on in the island, you see people that are sleeping on the streets. That was when I understood how bad things are," she said.
Anna Pantelia is a Greek photographer. You can follow her on Facebook and Twitter.