Story highlights
English team goes from vegetarian to vegan
Says it is the first club in the world to do so
Agrees with WHO report about processed meat
The World Health Organization report has rocked meat lovers around the world – but it could not have come at a better time for a soccer club that has championed the idea of vegetarianism.
Forest Green Rovers will go one step further Saturday when the club goes exclusively vegan. The team, which this season is leading the English fifth tier, says the initiative will make it "the world's first vegan football club."
Having already dropped meat from its menu in 2011, Forest Green is now doing away with fish and milk products to provide a totally vegan matchday experience for fans.
"We stopped serving meat to our players, fans and staff about four seasons ago," the club's owner, Dale Vince, a local businessman who made his fortune in green energy, told Rovers' website.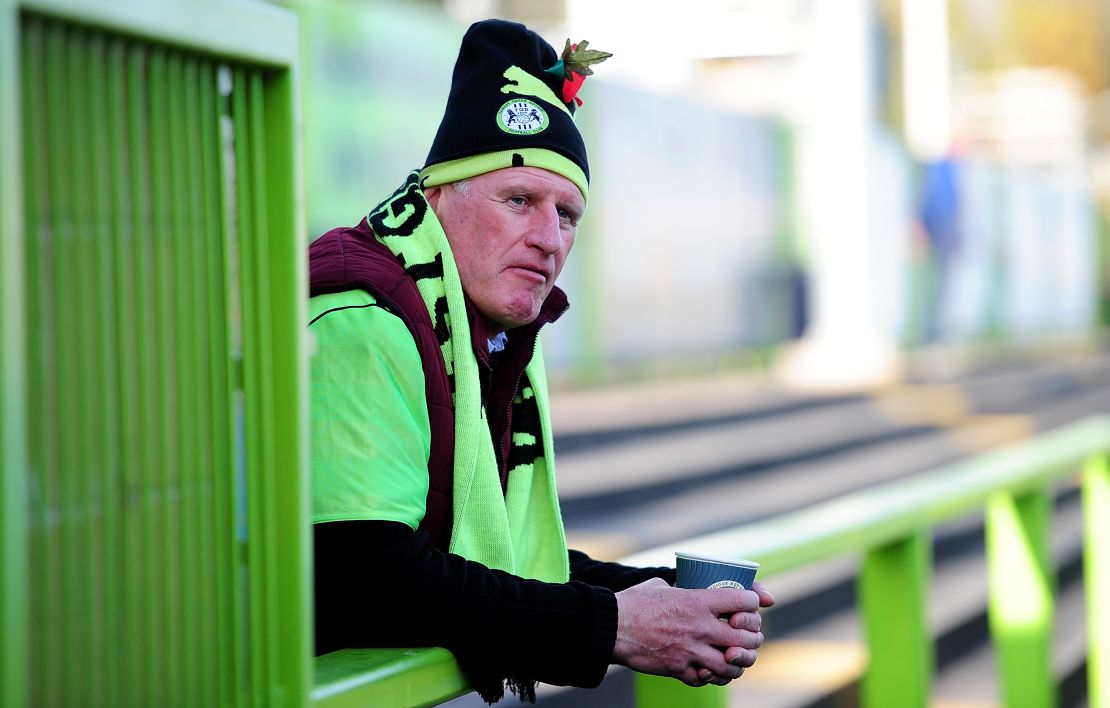 "We've been on a mission since then to introduce our fans to this new world. When you drop the 'meat and two veg' approach, a whole new world of food options opens up.
"The gap between vegetarian and vegan food is actually quite small; it's a step rather than a leap to take. A lot of our food has been vegan for some time now, and this season we've taken the last small step."
This week, the WHO released a report which placed processed meats, including bacon and sausages, in the same category as smoking and asbestos for causing cancer.
According to the report, eating as little as two slices of bacon can increase the risk of bowel cancer by 18%.
It says around 34,000 cancer deaths per year have been attributed to diets high in processed meats.
Vince, meanwhile, has used his environmental experience to change the way Forest Green operates.
His company, Ecotricity, based in Stroud in the west of England, is reportedly worth around $154 million and has helped transformed the local area.
In 2012, Forest Green achieved the Eco-Management and Audit Scheme (EMAS) gold standard for environmental performance.
The club boasts an organic field, collects water under the pitch to use for irrigation purposes and became the first football club in the UK to go meat-free.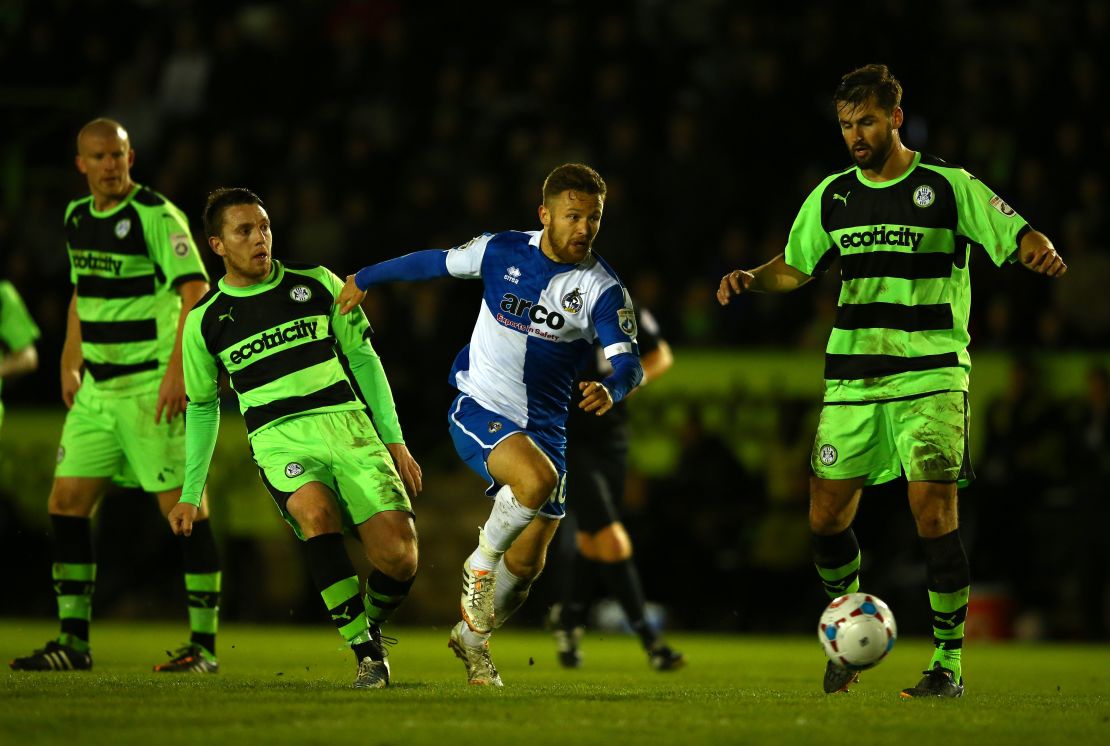 It also uses a "mow-bot" which uses GPS technology to cut the playing surface without needing any human intervention – and it even sends the groundsman text messages if it needs help.
The buildings are fitted with recycled carpet and have been decorated with organic paint.
While meat pies have a long association with British football in satisfying fans' hunger pangs, Rovers' partnership with Quorn, which specializes in vegetarian and vegan foods, has served up a menu to supporters of sweet potato burgers, fajitas and pizza.
There's also vegan beer and cider on offer, as the club goes all out to promote its message.
"The meat and dairy industry is responsible for more emissions than all the world's planes, trains, cars and boats put together," Vince added.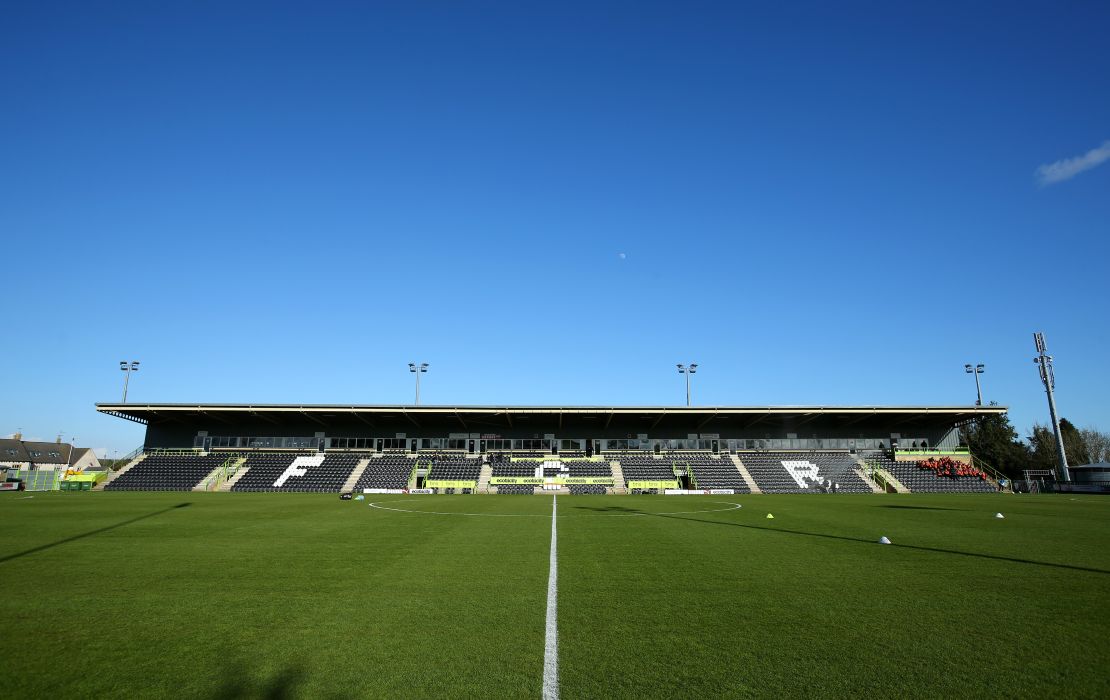 "It involves incredible animal cruelty and staggering numbers: in Britain alone, over one billion animals are eaten each year – three million per day – and that's not even counting fish. Each of these animals lives a short and awful life, and each of them consumes more food than their bodies provide us with.
"Cows, for example, can take up to 10 times more high-quality plant protein – grains and soya – than they produce: 10 kg goes in, 1kg comes out, which is madness. And, of course, as the WHO report this week makes plain, meat is bad for human health, being a major cause of cancer.
"Making these facts plain and demonstrating what a plant based diet looks, and tastes like, is an important part of our work."
Meat industry groups have slammed the WHO report as biased and misleading.
"They tortured the data to ensure a specific outcome," said Betsy Booren, vice-president of scientific affairs at the North American Meat Institute.
Would you support a vegan club? Tell us on CNN FC's Facebook page