Story highlights
NEW: Lawyer who sued U.S. soccer groups thinks "primary goal" of improving safety achieved
U.S. Soccer urges programs to prohibit heading for youth players age 10 and under
Soccer players have two major ways to propel a ball forward: use your legs or use your head.
In America, at least, youngsters can cross that second option off the list.
U.S. Soccer, the governing body for the sport in the United States, announced Monday that there should be no heading for any players age 10 and under, while limiting the amount of heading during practice for those ages 11 to 13.
The directive has taken effect for those who participate in U.S. Soccer's Youth National Teams and its Development Academy, programs that represent a fraction of the more than 3 million who played the sport nationwide in 2014, according to the U.S. Youth Soccer Association. That latter figure is exponentially higher than it was a few decades ago and roughly split between boys and girls.
Still, if it's up to U.S. Soccer, all relevant programs around this country will take the same step.
How can we keep young soccer players safe?
"Some of the youth members joining in the initiative do not have direct authority at the local level to require the adaption of the rules," U.S. Soccer said in a statement, explaining it's up to individual associations to adopt the new policy. "Although they are only recommendations, they are based on the advice of the U.S. Soccer medical committee, and therefore U.S. Soccer strongly urges that they be followed."
Agreement after U.S. soccer groups sued
The declaration comes on the heels of a 2014 lawsuit filed against U.S. Soccer, U.S. Youth Soccer, the American Youth Soccer Organization, U.S. Club Soccer and the California Youth Soccer Association.
The agreement with those plaintiffs, announced Monday, includes other reforms in addition to the new directive on heading. These includes steps to improve concussion awareness among coaches, referees, parents and players; and set up uniform concussion management and return-to-play protocols. And while some programs restrict the number of substitutions in a game, from here on out anyone taken out because of a suspected concussion shouldn't count against a team's substitution total.
Steve Berman, lead counsel for the plaintiffs, said the litigation all along aimed "to focus the attention on U.S. Soccer and its youth member organizations."
"We feel we have accomplished our primary goal," Berman added. "… We are pleased that we were able to play a role in improving the safety of the sport for soccer-playing children in this country."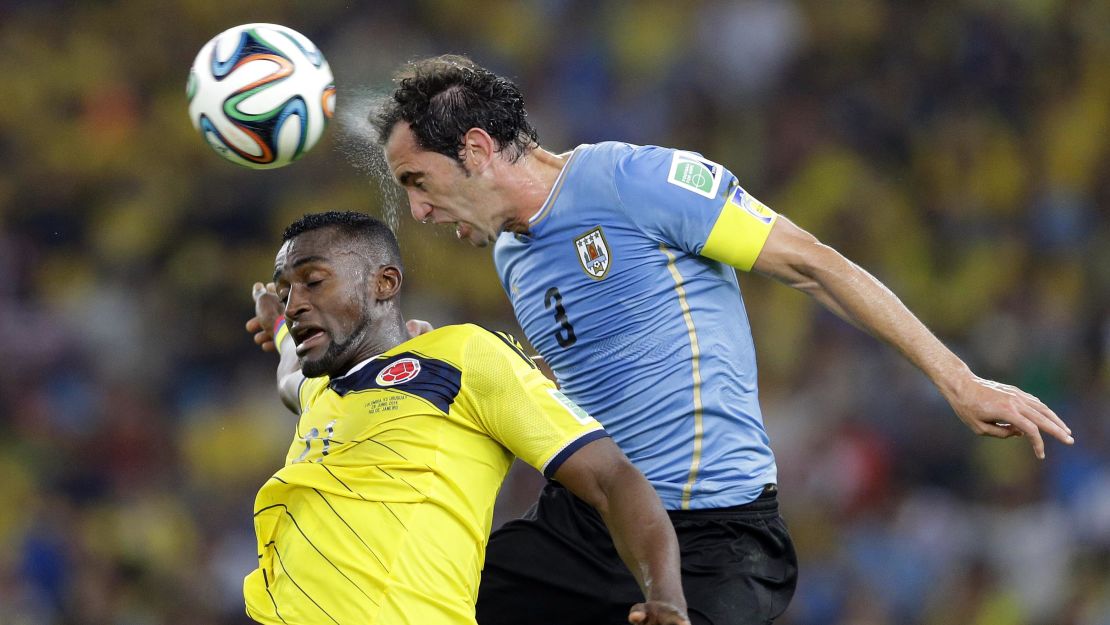 While U.S. Soccer mentioned this lawsuit, the sports organization insisted this week that concussion-geared measures were in the works regardless.
Concussions in sports have gotten heightened attention in recent years, in large part due to widely reported cases – including many examples of traumatic brain injuries – involving football players.
Yet football isn't the only sport where concussions are a problem, a fact highlighted by the Centers for Disease Control and Prevention's "HEADS UP Concussion in Youth Sports" program.
Report: Heading not leading culprit of concussions
A 2007 study of U.S. high school and college athletes, published in the Journal of Athletic Training, found that soccer came in second only to football when it comes to reported concussions. Girls' soccer was the second-most susceptible sub-group, followed by boys' soccer and girls' basketball.
A study published five years later in the American Journal of Sports Medicine came to similar conclusions, finding that about half of all the concussions it examined were in football, while girls' soccer (and, after that, boys' wrestling and girls' basketball) had the next highest numbers.
More recently, researchers looked at concussions among U.S. high school soccer players and found rates in girls' and boys' high school soccer had risen between 2005 and 2014. For every 10,000 "athlete exposures" – meaning a student participating in a game or practice – the study calculated 4.5 concussions for girls and 2.8 among boys, a rate less than half that for football but still significant.
Heading a soccer ball wasn't the main reason, with the report finding that players were more likely to suffer concussions after other forms of physical contact.
"If we can enforce the rules and minimize player-to-player contact, that could get rid of 60% of concussions, plus that would reduce other injuries," said study co-author Sarah K. Fields, an associate professor of communication at the University of Colorado-Denver.
Push in UK to minimize heading
So what – or, perhaps, where – is next?
Like the sport itself, talk of concussions in soccer isn't confined to the United States. It came up in the latest World Cup when German midfielder Christoph Kramer appeared dazed after his head collided with an Argentinian player.
And it's been a hot topic in England's Premier League – which requires players who suffer head injuries to come of the field and be examined by doctors and where Chelsea manager Jose Mourinho had a falling out with team doctor Eva Carneiro over an incident earlier this season.
Last year, British parliamentarian Chris Bryant spearheaded a report titled "Concussions Can Kill" and called for minimizing headers among young players in his country.
Dale Headley admits he's been worried about head trauma involving his 13-year-old son and 10-year-old daughter while they play in London. Thankfully, they do their part to steer clear of headers: His daughter Morgan "won't touch the ball on her head, even if her life depended on it," while son Owen "is not thrilled about" the idea.
"You can still see him cringe if it's coming in, because it hurts," Headley said.
While preferring that children use softer balls rather than stop learning altogether how to head properly, Headley acknowledges that he finds research on the damage that can be caused to players "disturbing."
"It's a dangerous business," he said.
Correction: An earlier version of this story misstated the policy for players 11 to 13. The directive limits the amount of heading during practice for those ages 11 to 13.
Journalist Motez Bishara contributed to this report.