Story highlights
Former East German figure skater took steroids for eight years
Marie Katrin Kanitz told by coach that pills were vitamins
Many doped athletes now suffer from life-threatening health problems
Marie Katrin Kanitz was just 16 years old when, unbeknown to her, she first started doping.
The innocuous-looking blue pill she was first handed by a coach as an impressionable teenager turned out to be the anabolic steroid Oral-Turinabol – a fact she only became aware of when German authorities notified her via a letter in 1997.
At the time, Kanitz was told the pills were vitamins that would help her become a world-class figure skater and, afraid to question an authoritarian coach, she took them for the next seven or eight years.
Today, like many of her fellow former East German athletes, she is the human face of a state-sponsored doping program, memories of which have been stirred following recent allegations against Russian track and field athletes made by the World Anti-Doping Agency (WADA).
A WADA report which claimed it had uncovered a "deeply-rooted culture of cheating at all levels" was dismissed by Russian Anti-Doping Agency (RUSADA) Director Nikita Kamaev as "unprofessional, illogical and declarative," although Russian President Vladimir Putin said the country will conduct its own investigation while cooperating with global sporting bodies.
'It's not so much my body but my soul'
For Kanitz, the consequences of taking banned substances were severe. She is unable to have children but argues that the psychological effects are harder to bear than the internal physical scarring.
"It is not so much my body but my soul," she tells CNN in broken English from the offices of Doping-Opfer-Hilfe (Doping Victims Assistance Organization), which was set up to aid people who were harmed by the state-run doping program of the 1970s and 1980s.
"But I'm just one. Most of the women can't have children, the uterus is damaged, there are men with cancer, problems with the heart, difficulties with the bones in the body. For me, I don't have children and that is a big sadness.
"This system was very authoritarian. I asked less questions because of it. It was never the mentality to ask. I got the vitamins for seven or eight years. You get pills and pills and pills and you have to trust in your coach that he does the right thing. You don't ask why – that was the process."
Quite how many illegal, harmful substances she ingested, she has no idea. The letter of confirmation to Kanitz, who for two years was part of East Germany's leading skating pair alongside Tobias Schröter, who were the European bronze medalists in 1987, stated that the evidence that remains from that era only mentions that she was prescribed Oral-Turinabol.
'You build your whole life on a lie'
A trio of athletes who were doped under the regime are known to have died prematurely in their forties, while Heidi Krieger – the European shot put champion in 1986 – is now Andreas, having undergone a gender transformation partly as a consequence of the physical side effects of the drugs.
Former sprinter Ines Geipel was another to suffer under the regime, and is now president of the aforementioned victim-support organization.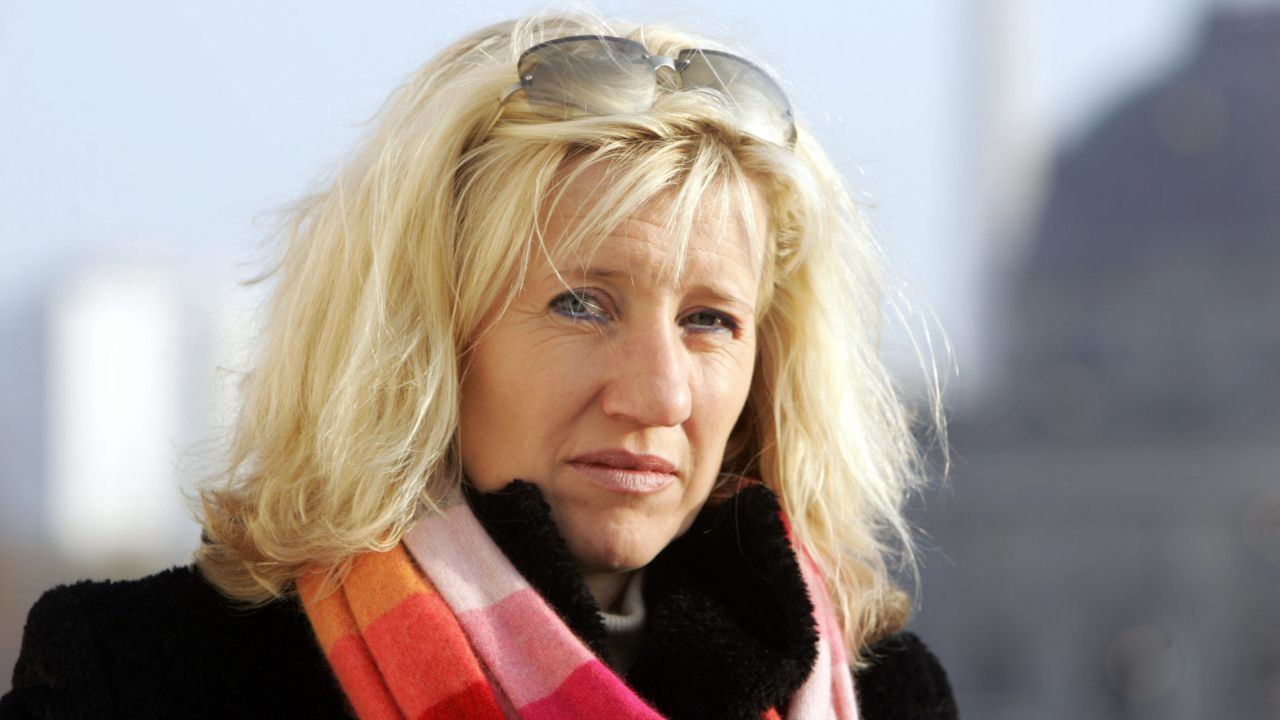 She says 70% of her former fellow athletes have psychological problems which, since the organization opened two years ago, they are now able to talk about – either in person or confidentially over the phone.
Some 1,000 victims have made contact but she says there are many others out there. "It's not easy to come forward," she explains. "You build your whole life on a lie and, if you end this, you're left with nothing."
For her, there are parallels between what she went through and the widespread doping alleged by WADA's independent commission report on Russia.
The man who chaired the commission, Dick Pound, talked of "out of control" coaches and said the issue went all the way to the Kremlin.
Of the latest controversy, Geipel says: "There is suicide happening in athletics right now. These people today, in 20 to 30 years they will be completely broken too – that's why this is a suicide mission.
"This is malicious injury, it's a violation of human rights. We are absolutely at the bottom right now."
'Shredding machines were going crazy'
A key whistleblower along with Geipel following the fall of the Berlin Wall in 1989 was microbiologist Werner Franke.
Along with his wife Brigitte Berendonk, a former West German Olympic discus thrower, he managed to obtain a litany of records of doctors involved in the operation from a hospital in the east.
"It was a time when the shredding machines were going crazy with things being destroyed," he recalls. "But what helped in this is German efficiency. I don't think in Russia it would be the same but, being Germany, everything was meticulously written down. I was lucky to get records that were not destroyed."
He refers to those two decades of doping as "a human catastrophe" and warned that in the years to come the same effect could be felt by any Russian athletes – the women in particular – if they have abused steroids and growth hormones.
"This is like deja-vu," adds the German scientist. "In the GDR (East Germany), 2,000 young athletes were introduced to the system each year from just before the Mexico Olympics in 1968 through to 1988. The human impact of that is huge.
"I know of one athlete, a breaststroke swimmer who was doping from 13 and died aged 45. It is just very sad. It is the athletes we should feel sorry for then and again now. They had no choice and they are the ones that suffer."
Geipel and Kanitz suffered life-changing effects, and Franke admits he has no idea what impact it might have on any current athletes who may have doped.
'It's not good for my psyche to get angry'
But there are other victims too, including clean athletes who have been denied medals, earnings and sponsorship as a result of missing out to Russians who may have cheated.
British runner Jenny Meadows was awarded the 2011 European Indoor 800 meters title after Russia's Yevgeniya Zinurova was banned 16 months later for a doping violation.
As a result, she says: "I have no affinity with that medal. I don't feel like I won that race."
In all, Meadows estimates proven cheats have cost her six or seven medals at major championships and that the loss of earnings – both in terms of the British funding system based on results and sponsorship – runs to some $200,000.
But she is relatively sanguine: "It's not good for my psyche to get angry. I just have to focus on the track."
Her British teammate Hannah England's first time at an international competition ended in tears as she watched Anna Alminova win 1,500m gold at the European Indoor Championships in Turin in 2009.
England remembers questioning "whether I had the ability to ever be world-class watching an athlete be as impressive as she was and just two years older." But Alminova was later banned for doping and the Russian's name again came up in the 323-page WADA independent commission report.
England says she has no concept of how many times she might have been cheated but, aged 28, has set her sights on retiring only when she knows she has competed in a clean race on the world stage.
"I don't want there to be cheats anymore, I want a level playing field," she said. "I want to know I've been on the start line of a major championships with the same legitimate chance as my rivals."
The quest to achieve that rests with athletics' governing body the IAAF and WADA, effectively the world's doping police.
WADA president Craig Reedie admits the battle against doping is a fight that can never entirely be won and acknowledges the revelations from Russia are all too familiar.
"The reaction from the rest of the world would lead you to believe this is like the East Germany situation and there are similarities," he says. "What is similar is the labs, national anti-doping authority and national federation collaborated in this. We're here to defend the clean athlete."
Clean competition is a concept tragically denied Kanitz, Geipel and their opponents, and now potentially a new generation as well.