Story highlights
NEW: Lawyer for father says Oman Abaaoud believes son was psychopath, became radicalized in 2013
French officials confirm Abdelhamid Abaaoud was killed in police raid
He was believed to be close to ISIS leader Abu Bakr al-Baghdadi
Even in death, Abdelhamid Abaaoud was hard to pin down.
It took investigators a day to confirm the suspected ringleader of last week's terror attacks in Paris was dead.
He was killed in a police raid in the Paris suburb of Saint-Denis on Wednesday. His identity was confirmed via prints from fingers, palms and soles, the Paris prosecutor's office said Thursday.
Abaaoud's body was riddled with impact marks in the building where French police tactical units led Wednesday's assault. French officials did not say whether Abaaoud blew himself up or was shot by police.
Nathalie Gallant, an attorney for Abaaoud's father, spoke to CNN's Erin Burnett on Thursday and said Oman Abaaoud was "relieved" his son was dead. Gallant made a point to say he is not glad, but is relieved.
Omar Abaaoud, who lives in Morocco, told Gallant he thinks his son was a psychopath and a devil.
The Paris attacks, which killed 129, have shaken France and the world. But Abaaoud was not an unknown threat.
Linking ISIS leadership and European jihadists
Intelligence agencies had identified him as a link between ISIS leadership in Syria and European terror cells, and he is believed to have moved between several European countries without being apprehended.
Abaaoud, in his late 20s, had been on the counterterrorism radar for some time and was targeted in French airstrikes on Syria last month, a French counterterrorism source told CNN.
He was believed to be close to ISIS leader Abu Bakr al-Baghdadi.
French military forces carried out airstrikes in October targeting an ISIS training camp for foreign fighters in Raqqa, Syria, in an effort to kill Abaaoud, the French counterterrorism source said.
"He was the one training foreign fighters," and he spent time at the camp, the source said, but it's not clear if Abaaoud was there at the time of the airstrikes.
France's former top counterterror judge, Jean-Louis Bruguiere, told CNN's Jim Sciutto the Paris attacks were planned in Syria.
Bruguiere said Abaaoud would certainly have been in contact with Baghdadi about an attack like the one last week. In addition, Bruguiere said, this fits with Baghdadi's vision of establishing the ISIS caliphate and then exporting the war to the West.
A personal connection also points to Abaaoud's alleged involvement in planning the Paris attacks. Salah Abdeslam – the on-the-run suspected eighth attacker – is a longstanding associate of Abaaoud, with both men involved in gangs in Molenbeek, Belgium, that carried out robberies and other petty crimes. The two were tried in the same criminal case related to that activity five years ago, Belgian terrorism analyst Guy Van Vlierden told CNN.
Several anti-terrorist raids were conducted this week in Molenbeek.
Who were the suspects behind the Paris attacks?
French Interior Minister Bernard Cazeneuve said the country's intelligence services have connected Abaaoud with several attempted attacks against France.
Abaaoud was implicated in an attempted attack against churches in the city of Villejuif in April, Cazeneuve said. One woman died in the foiled attack, he said.
A jihadist arrested in August told investigators he was trained by Abaaoud, who gave him a "mission" to carry out a violent attack in France or another European country, the interior minister said.
Cazeneuve said that of six foiled terror plots in France, Abaaoud is believed to have been involved in at least four.
The plots linked to Abaaoud have certain things in common, Cazeneuve said: They were planned outside France and carried out by jihadists who were European and who traveled abroad for weapons training.
A source close to the investigation into the Paris attacks told CNN it was the Moroccan intelligence service that alerted France to the presence of Abaaoud on French soil. The source said the information was provided by Morocco after last Friday's attack.
Cazeneuve said France had received the intelligence about Abaaoud on Monday, but did not name the country providing it.
In a purported interview in the February 12 issue of ISIS' English-language online magazine Dabiq, Abaaoud bragged about being able to enter Europe and return to Syria at will.
"I was able to leave and come to Sham (Syria) despite being chased after by so many intelligence agencies. My name and picture were all over the news yet I was able to stay in their homeland, plan operations against them, and leave safely when doing so became necessary," Abaaoud claimed in the interview, according to ISIS.
Omar Abaaoud thinks his son was radicalized in 2013, coming to this belief when Abdelhamid Abaaoud told him to stop educating his younger brother Younes in a "European style." The son told him that he would give Younes a "Muslim education," Gallant told CNN.
After joining ISIS in 2014, Abdelhamid Abaaoud posted several videos of himself on the front lines. In one of them, he can be heard saying, "It's not fun seeing blood spilled, but it gives me pleasure from time to time to see blood of the disbelievers run because we grew up watching the blood of Muslims being spilled in the whole world on TV."
The January raid in Belgium
Much of what is known about Abaaoud comes from his links to a January raid in Belgium.
He was apparently in touch by phone with the three ISIS fighters targeted in the January raid.
In the weeks preceding the January raid, Belgian counterterrorism agencies traced the calls to a cell phone in Greece that they believed was being used by Abaaoud, according to a senior Belgian counterterrorism official. Other intelligence-gathering indicated that Abaaoud was linked to several senior ISIS operatives in Syria. Belgian investigators believe ISIS senior leadership directed the cell to launch the thwarted attack in Belgium, according to the official.
Belgian authorities publicly stated that the planned attack was meant to target Belgian police and police stations, but the Belgian counterterrorism official said the aspirations were probably for some kind of ambitious, spectacular attack, with police being only a "bonus target."
Abaaoud's name is also being linked to others who have carried out or tried to carry out attacks on other sites in Europe. A French counterterrorism source told CNN on Tuesday that Abaaoud knew Mehdi Nemmouche, who admitted to killing four people in an attack on a Jewish museum in Brussels, Belgium, in May 2014.
Toxic mix that makes Belgium fertile ground for terrorism
Abaaoud activities in other European countries
Despite being on the radar of French intelligence, Abaaoud appeared to have moved through several European countries unimpeded.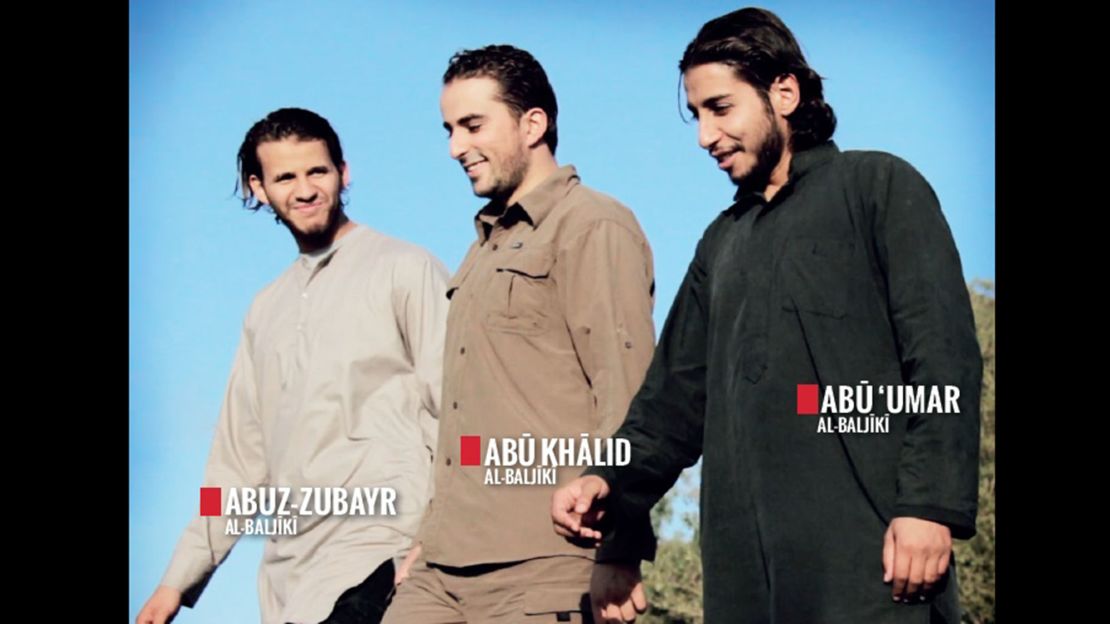 In addition to Belgium, Abaaoud was allegedly in Germany as recently as last year.
According to the German newspaper Der Spiegel and other German media, Abaaoud flew from Cologne to Istanbul on January 20, 2014, telling border control that he was planning "to visit friends and family in Turkey and then return to Cologne."
However, his re-entry into Germany was never registered. Der Spiegel added that Belgian authorities had flagged Abaaoud in the Central Schengen information system and asked for a sharing of information on his movement, but there was no request to stop or arrest him.
Through social media, Abaaoud also made outreach to Spain.
He tried to recruit Spanish citizens to join ISIS in Syria, Spain's Interior Minister Jorge Fernandez said in a TV interview on Thursday.
Abaaoud used social media to attract Spanish citizens to ISIS and he targeted mostly women, Fernandez said, adding that Spanish intelligence services did not believe there was a plan to carry out a terrorist attack in Spain.
The journey to joining ISIS
Abaaoud is believed to have joined ISIS in Syria in early 2014 after traveling from Belgium, according to Guy Van Vlierden, the editor of "emmejihad," a blog on Belgian foreign fighters. At some point, his younger 13-year-old brother joined him there becoming the youngest Belgian jihadi in Syria. According to Vlierden, Abaaoud developed ties to a Libyan ISIS brigade called Al-Battar. In Syria, Abaaoud became known by the fighting names Abou Omar al Soussi and Abu Omar al Belgiki.
In March 2014, the video and photo files on one of Abaaoud's cell phones was obtained by the journalist Etienne Huver from sources in a Syrian refugee camp on the Turkish border. In a report Huver filed for the Belgian news channel RTBF, Abaaoud is seen driving a car dragging the corpses of Free Syria army fighters.
Belgium anti-terror operation