Story highlights
Two photos of Nabila Bakkatha were published in newspapers identifying her as a jihadi
Bakkatha: A former friend sold the photos to a journalist after the Paris attacks "in revenge"
"I cannot go out anymore as I live in continuous fear," says Bakkatha
Nabila Bakkatha was surprised to find photos of her published in a number of international newspapers last week.
What surprised her even more was the name in the captions: Hasna Ait Boulahcen, the jihadi woman killed in a Paris raid last week.
In an interview, Bakkatha who's from the central Moroccan city of Beni Mellal, told CNN that a former friend sold photographs of her to a journalist, taking advantage of similarities in her looks to Ait Boulahcen.
There had been a long history of problems in their relationship, Bakkatha added.
Two photographs mistakenly naming her Ait Boulahcen appeared in newspapers: one of them shows her in a bathtub, and the other shows her with her family.
READ MORE: What ISIS wants from women
"I have never posted any photograph of me in a bath tub (on social media)," Bakkatha said.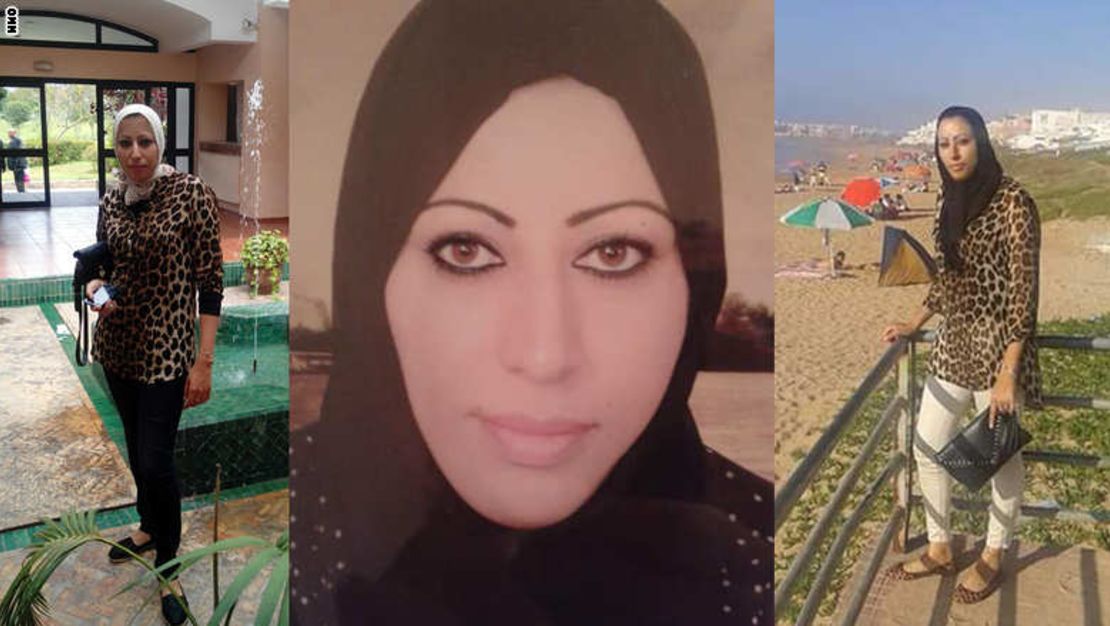 She showed CNN some more of photographs of herself, adding: "Look at these photos, similarities in looks with her are so minimal. Whoever compares our pictures will spot the differences and that we don't look like each other at all."
Old friend with a grudge
In 1998, at the age of 15, Bakkatha moved to a small town in northern France. She headed back to Morocco in 2007 after receiving a diploma in fashion design.
The two photographs date back to that time and were snapped, she says, by a French friend of Moroccan origin.
Later on, the relationship between the two women worsened – and they cut off contact entirely after Bakkatha returned to Morocco.
READ MORE: Who was Abdelhamid Abaaoud, suspected ringleader of Paris attack?
"The photograph was taken by my friend, who sold it to a French journalist after the Paris attacks in revenge.
"Three days ago, another friend called me saying that my photographs are … on the front pages of a number of international newspapers.
She spoke to a Moroccan news website, which she says published her "real story."
'I cannot go out anymore'
But the ordeal is far from over for Nabila.
"My family was shocked, and some of my relatives are not talking to me anymore.
"I am currently in the process of suing the woman that sold my photographs, and the journalist who bought them.
In photos: Aftermath of the Paris attacks
"My life changed drastically, I stopped going to work, and I cannot go out anymore as I live in continuous fear," she said. "I am sure I will face a lot of problems if I travel to France."
Currently, Nabila lives with her children after divorcing her husband.